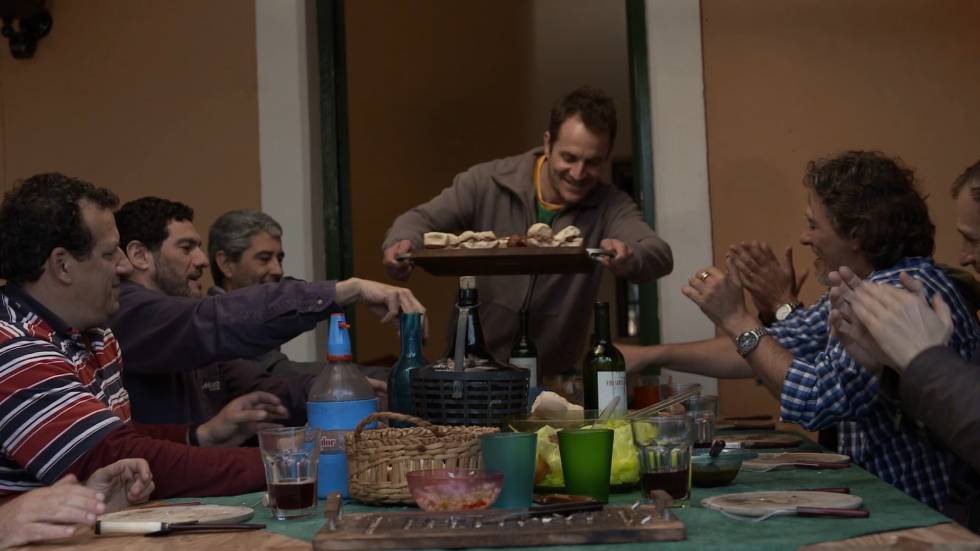 Every year, as part of their studies, Master's students in Franco-Spanish and Franco-Portuguese Intercultural Studies at the University of Clermont Auvergne organize a group project in the form of an event aimed at promoting the world of short films. Portuguese speaking culinary interpretation of films in the form of a tasting show. This event is supported by the Short Film Festival.
For the 2023 edition and for the first time in the history of Ciné Food, a Portuguese short film will be part of the program presented; In addition, Julen Laburu, the Argentine director, will be the special guest of the evening to testify and talk about cinema.
Short Films, Pizza, Cabbage and Beaver
Primera Cia Portuguese short film by Luis Monge and Sofia Pimentao, Oliverio: No aquitona An Argentine animated short film directed by Antonio Balsero
and Gabino Calonico and El ultimo asado by Julen Laburu is on the 'screen menu' in the evenings, while the 'table menu' features pizza, a plate of cabbage and s'mores.
This alliance between intellectual food and earthly food fits perfectly with the current ethos of the Clermont Festival which, under the direction of its president, Eric Roux, a great specialist in popular cuisine, is developing an important culinary section in parallel with its internal programmes. (Read our interview with Eric Rowe posted on 01/27/2023).
Food cinemasixth editionWednesday, February 1, 2023, at 7:30 pm at La Goguette, 61 Avenue de l'Union Soviétique in Clermont. Reservations 09.72.54.82.75