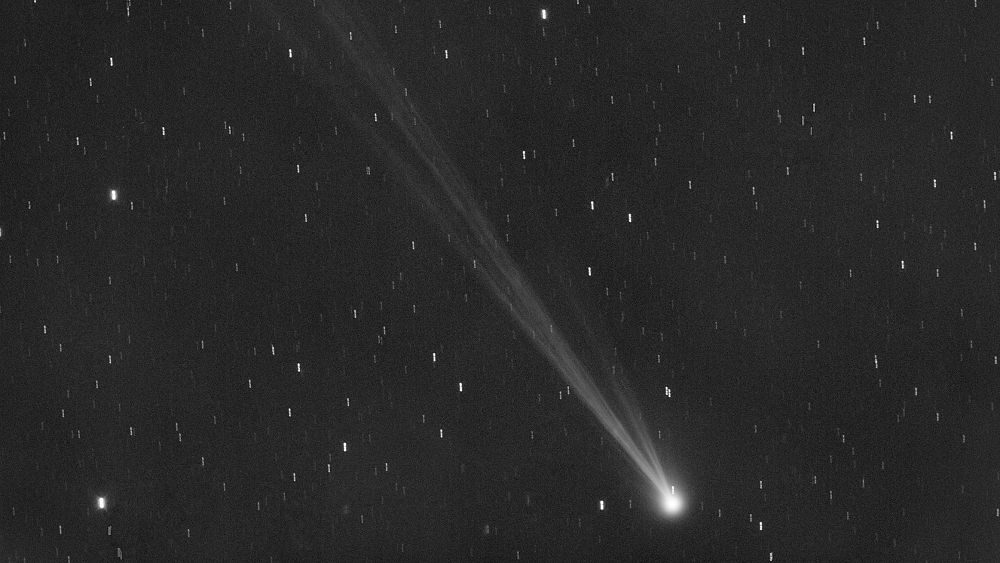 This article was originally published on
English
Comet Nishimura, which was discovered last August, will pass by Earth for the first time in more than 400 years.
A comet from the depths of space is heading towards our planet – and if you don't see it, you'll have to wait 400 years for your next chance.
The newly discovered Comet Nishimura will be visible to astronomers in the Northern Hemisphere over the next few days when it passes Earth on September 12.
The comet, with a diameter of one kilometer, will pass 125 million kilometers from us and will be visible with the naked eye, although you will have to use equipment to monitor it properly, as it is very faint.
"You'll need good binoculars to see them and you'll also need to know where to look."Specifies Paul Chodas, director of NASA's Center for the Study of Near-Earth Objects.
It will become brighter as it approaches the sun, and it will be at its closest point to our star on September 17, before it leaves the solar system.
What should I do to see Nishimura?
To see it from the Northern Hemisphere, you have to look to the northeastern horizon about an hour and a half before dawn.
according to Planetary SocietyIt must be looked for between the constellations Cancer and Leo, near Venus.
Italian astronomer Gianluca Masi, founder of the Virtual Telescope Project, told The Associated Press in an email this week. "Last possible chance" To see the comet from the northern hemisphere before it is lost in the glare of the sun.
"The comet is beautiful right now, it has a very long and organized tail, and it's a pleasure to photograph with a telescope."Announce.
If the comet survives its passage in front of the sun, it should be visible in the southern hemisphere – in the evening twilight – by the end of the monthGianluca Masi adds.
The comet was discovered by Japanese amateur astronomer Hideo Nishimura, and he named it after it.
The comet's last visit was about 430 years ago, according to Paul Chodas. This corresponds to a decade or two before Galileo invented the telescope.