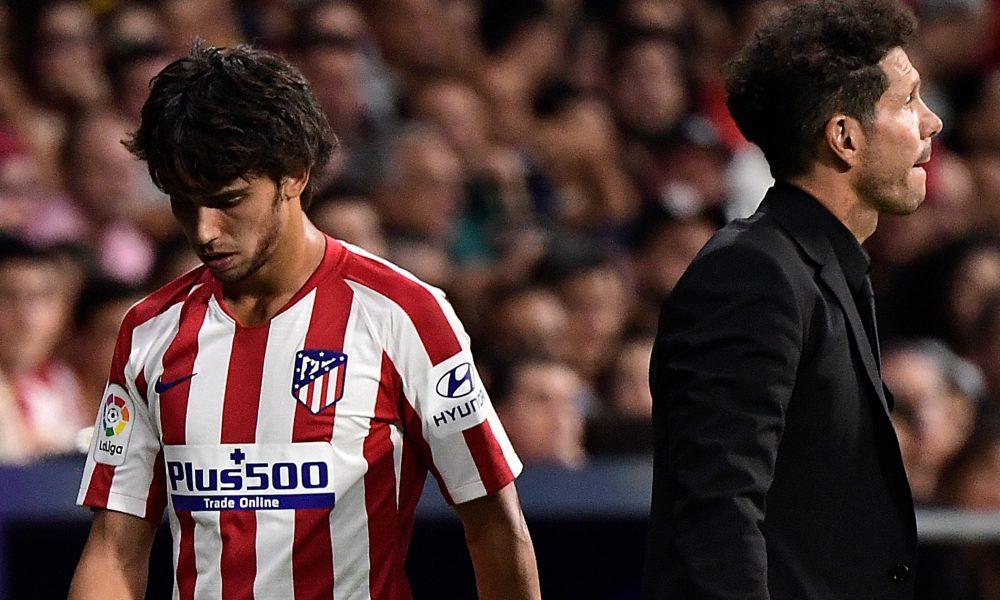 While Joao Felix is ​​going through a good period at FC Barcelona, Diego Simeone was rather complimentary over the microphone of Spanish media outlet Cadena SER.
In 2019, Atletico Madrid spent big money to buy Joao Felix, who was only 19 years old and the author of an exciting season for Benfica. There, not everything went well for the Portuguese. Although he was still able to win the title of the Spanish Championship in which he actively participated, his adventure was never perfect. For this reason, last season he moved on loan, for the first time, to Chelsea, before joining Barcelona this summer, again on loan.
In Catalonia, things are better for him. The game advocated by the Barcelona school adheres more to his characteristics, and the latter has not been afraid to repeat them on several occasions. When asked about these different outings that he could personally take, Diego Simeone prefers to lighten the mood without getting into heated arguments.
" This is his opinion. What is clear is that people at Atletico Madrid don't like him. When you are in a certain context and do not understand it, socialization becomes difficult. Everything that is going well for Joao Felix is ​​exceptional for us. We are happy that he is playing all the matches, that he is playing very well, and that he is performing as well as he is doing. If he continues and returns to Atletico, it will be important for us, and we will see what he can improve alongside us. »
Far from dissatisfaction, El Cholo also defended himself when asked if Joao Felix lacks involvement at Atletico: " It would be unfair to say that. I think he can't give everything he wants to give. Today we see him more reactive to losing the ball, and he participates a lot in the offensive stages, and he is talented. »