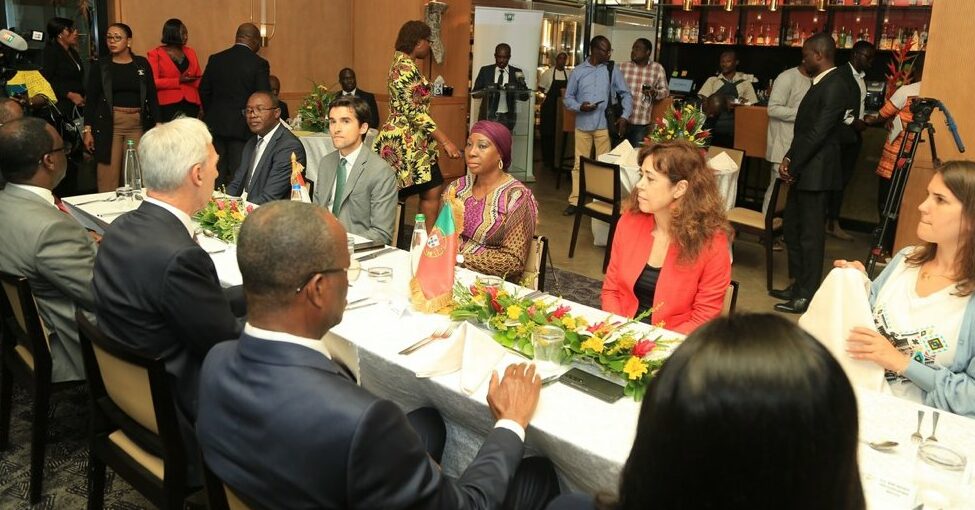 On Wednesday 5 July in Abidjan, Minister of Foreign Affairs, African Integration and the Ivorian Diaspora, Candia Camara, received her Portuguese counterpart, João Gómez Cravinho, on the occasion of his visit to Côte d'Ivoire which is part of the reopening of the Republic of Côte d'Ivoire. Portuguese Embassy in Abidjan, as well as to strengthen cooperation between the two countries.
The two exchanged about the new dynamism established by their bilateral relations, which in 2015 resulted in the opening of the Embassy of Côte d'Ivoire in Lisbon, and in 2021 in the reopening of the diplomatic representation of Portugal in Abidjan, on Tuesday 4 July 2023.
"Your presence testifies to the renewed vitality of our bilateral cooperation and to the strengthening of the bonds of friendship and fruitful cooperation that unites our two countries," said Candia Camara.
In this regard, she called for increasing the participation of Portuguese investors in Côte d'Ivoire's economic activities, thus contributing to raising the level of trade volume between the two countries, which amounted to about 92.4 billion CFA francs in 2022. For her part, Joao Gomez Cravinho assured her that "we will stimulate the arrival of investors Portuguese to Côte d'Ivoire.
Côte d'Ivoire and Portugal established diplomatic relations in 1975 under the leadership of Presidents Félix Houphouët-Boigny and Mario Soares.