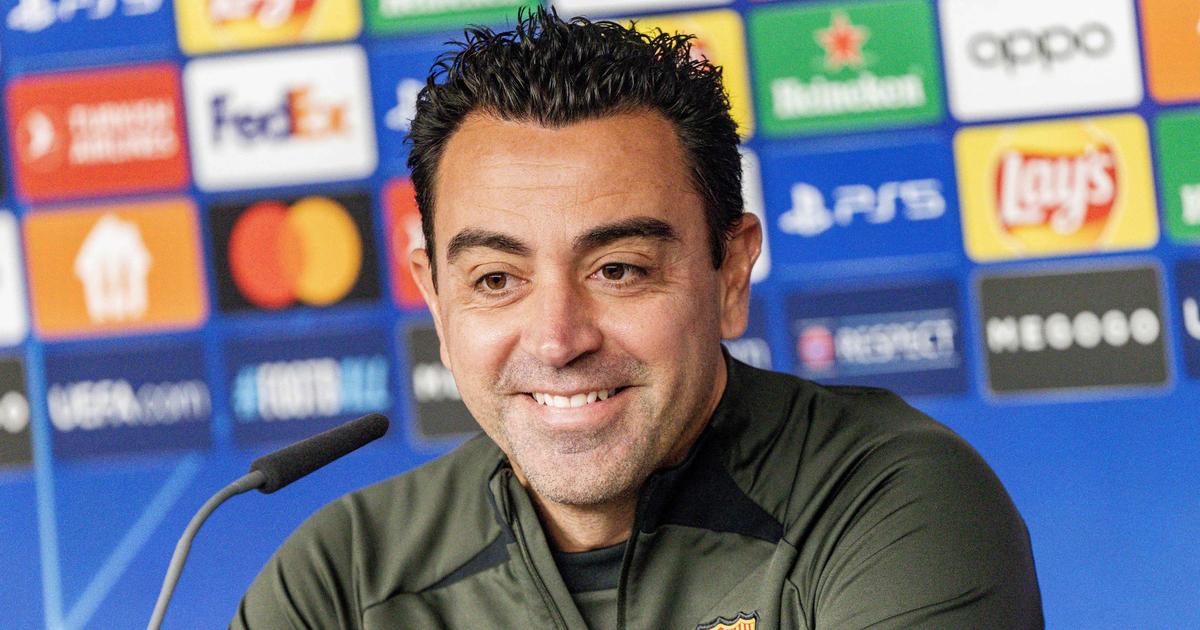 The Catalan coach spoke on Monday before facing Shakhtar Donetsk on Tuesday.
Barcelona coach Xavi Hernandez said on Monday that his team…Half way to becoming great again», While the Catalan team has the opportunity to qualify for the knockout stages of the Champions League for the first time since 2021 against Shakhtar Donetsk on Tuesday.
"We did our homework and got nine points out of nine. Qualification is the first goal, and tomorrow we have a great opportunity to achieve it and we cannot miss it», Xavi announced in a press conference on the eve of the match (6:45 pm Tuesday). "The second goal is to finish the season at the top of the group", he added. Barcelona is currently three points ahead of Porto, which is second in Group H.
He was criticized by the press because his good results are not often accompanied by style at the beginning of the season, so the Catalan technician replied that he wanted "Find excellence"Through group play, but this"It will take time"."We want to play great football and win a lot of goals, it's the perfect movie. But this will not happen in every match. (…) We must continue to be patient, humble and work hard", Xavi insisted.
French defender Jules Kounde, who returned from injury, and who preceded his coach, also admitted to the press that the Blaugrana "They know they need to improve" in the game. "Sometimes we need to be more focused. In defence, we expose ourselves a lot and that is something we are working on. We are a young team with a lot of room for improvement and we need to correct these details», added the former Bordeaux player.
His position in the heart of defense has been changed since the arrival of Portuguese full-back Joao Cancelo, and the French international says:Happy to progress in his position"Where he feels"more comfortable", but "He will never refuse» To play again on the right side, as is the case in the French national team.