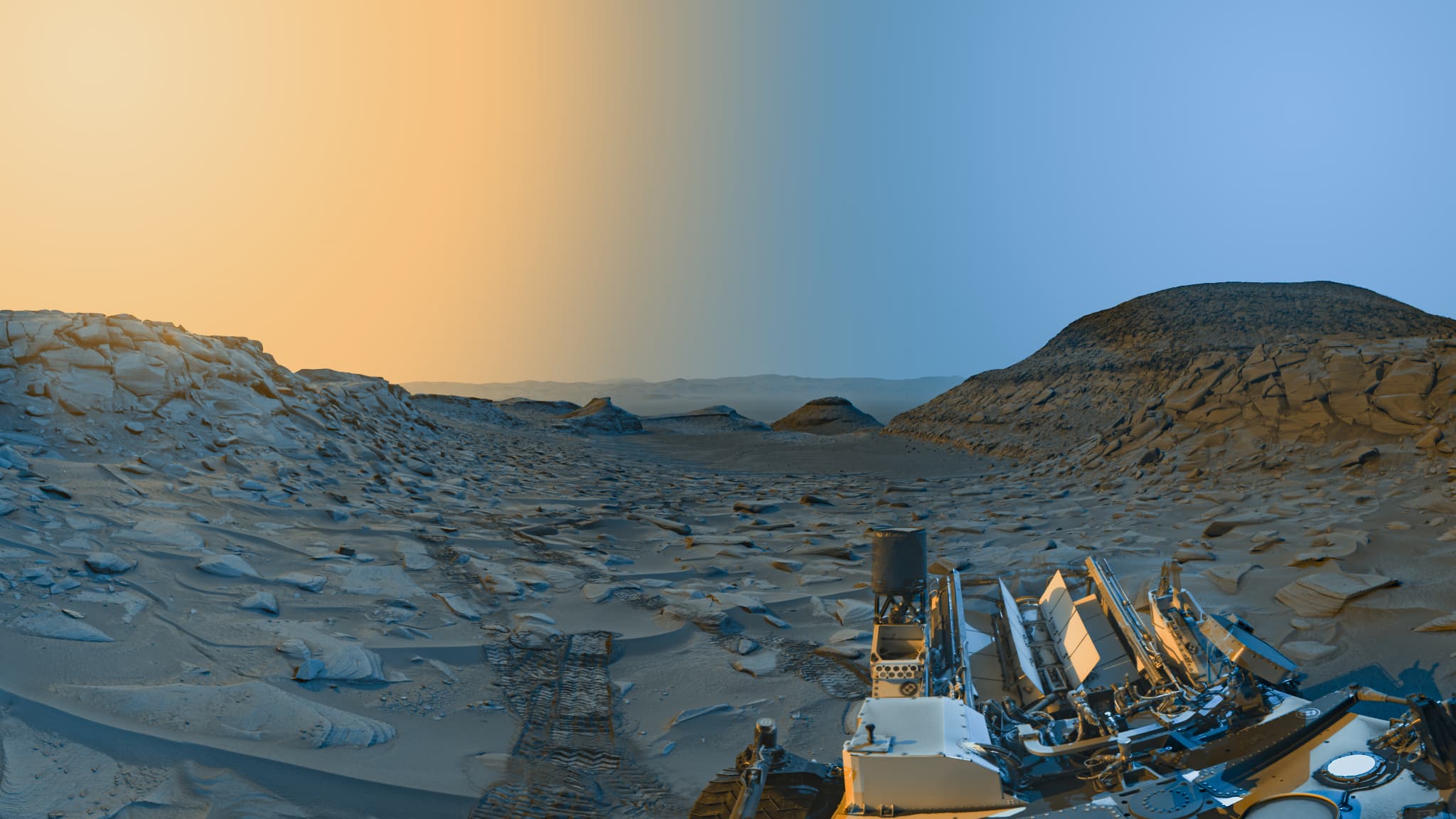 On Wednesday, the US space agency's robot shared a photo taken on April 8. An "amazing" snapshot of the red planet.
A postcard from me, for you. On Wednesday, NASA revealed on the Curiosity Twitter account a snapshot taken on the surface of Mars by the Curiosity rover. The instrument that has surveyed the Red Planet since 2012 captured this "amazing" image on April 8, 2023.
on custom page, the US space agency provided more information about this image. It is actually two panoramic views merged by them. Yellow and blue were also added to intensify the scene.
"NASA's Curiosity spacecraft used its black and white navigational cameras to take panoramic images twice a day on April 8, 2023," the agency said.
Doug Ellison is an engineer working on the Curiosity robot. Justify this artistic choice. "Anyone who has been to a national park knows that the scenery is different in the morning and in the afternoon. Capturing twice a day results in dark shadows because the lighting comes from the left and from the right, like on a stage – but instead of phantom lights, we rely on the sun."
"Marker Band Valley"
Since landing on Mars in 2012, the tiny three-by-two-meter robot hasn't ventured far into the unknown. It is located in the "Marker Band Valley", more precisely on the slopes of Mount Sharp, inside a crater called Gale. The same place where he landed.
The image is available as a free download from the NASA website. Another screenshot with geographical indications is also available. "Show me that picture on your fridge," Curiosity asks in return.