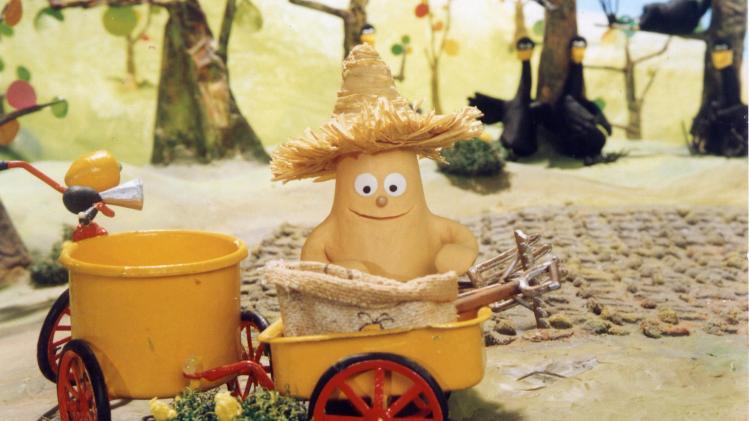 Anima, the annual festival of animated films is already in its 42nd edition. True to their good habits, the programmers have combined the best in the genre. And it's not just kids' movies. At Anima Festival there is something for all ages. Here are our suggestions for each age group.
The New Adventures of Cappellito
For children from 3 years old
Of course, young children can go to the movies too. The Spanish cartoon "The New Adventures of Capilito", for example, is tailor-made for them: it barely lasts 40 minutes, and is divided into 8 short stories. The main character is a mushroom that has been entertaining children for 20 years. This time again, he lives all kinds of funny adventures. He also has a unique talent: by pressing his magic nose, he can transform his hat into any headgear.
Pig love
For children from 6 years old
With "A pig's love" (Knor), Holland released her first feature film set in motion (you know, puppets that move gradually). "Pig's Love" is based on the book Tosca Menten, the story of a 9-year-old girl who receives a piglet from her grandfather. But is this Christmas as innocent as it seems? The fun adventure hits theaters at the same time, and next week we'll be handing the job to director Mascha Halberstad.
Sing a little harmony
For young teens from 10 years old
A festival like ANIMA wouldn't be complete without a good dose of Japanese animation. How about, say, the story of a young teen who is, in fact, a singing robot, with an unusual AI between her ears and a programmed mission: to make a lonely classmate happy. He says of director Yasuhiro Yoshiura that he is "the next Miyazaki". This movie shows why.
Nayola
For teens from 12 years old (and therefore adults as well)
As the opening film, ANIMA has selected a Portuguese film of the year (with a Belgian contribution). "Nayola" is set in Angola, against the backdrop of the civil war that tore the country apart for more than 25 years, after its independence in 1974. The film shows three generations of women from the same family, facing war, each in their own way. But love still unites them. A nice movie about a topic we don't know much about.
Anima, from 17 to 26 February inclusive, in Brussels. All information here