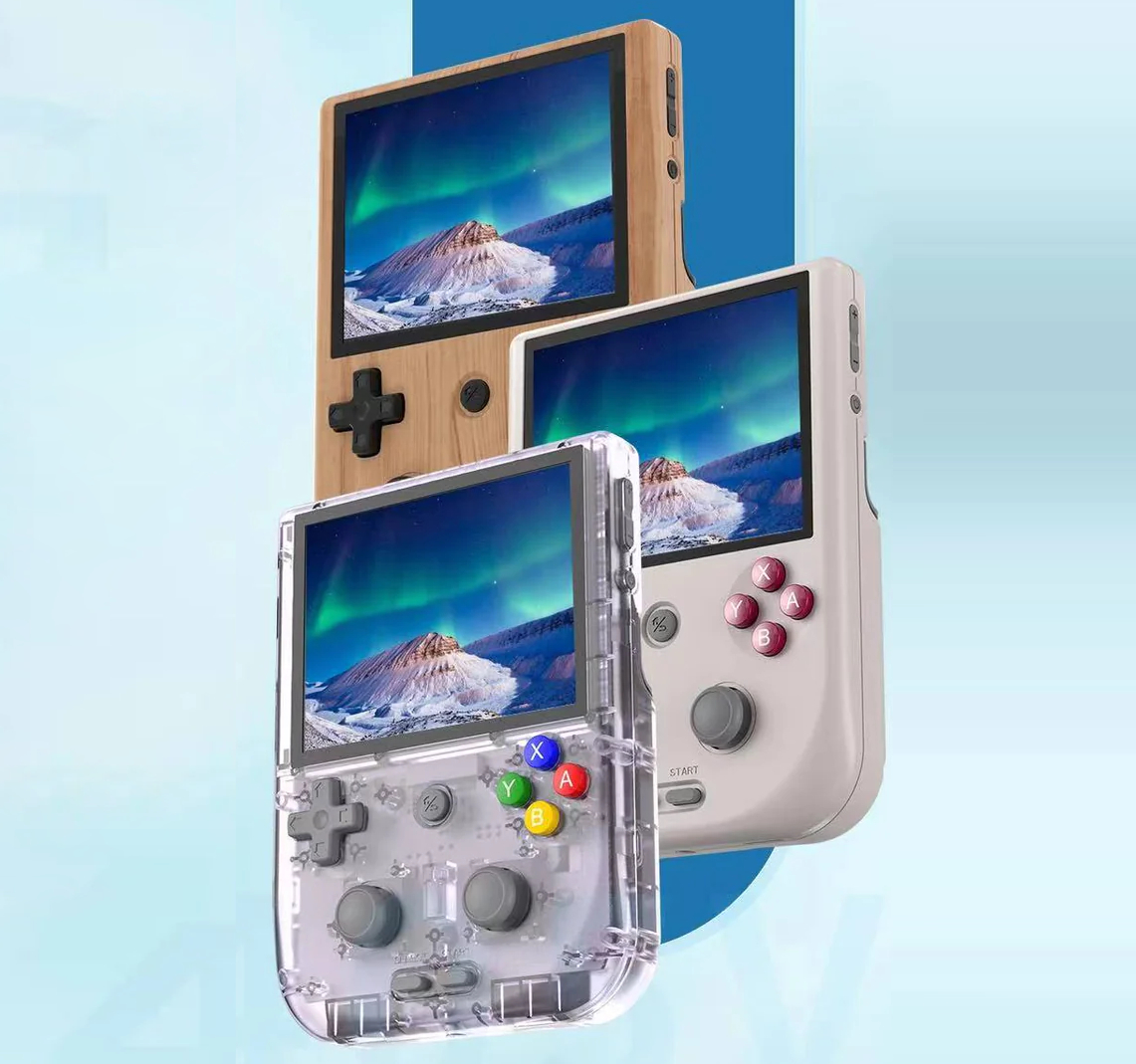 Anbernic launches the RG405V, the second portable device in the RG405 series after the RG405 RG405MWhich the company launched about six months ago. As its name suggests, the RG405V is a vertical replacement forRG405M. Thus, the RG405V contains the following devices:
4-inch IPS screen – 640 x 480 pixels
Unisock Tiger T618 chipset
4GB LPDDR4x RAM
128 GB eMMC flash memory
However, Anbernic has equipped the RG405V with a larger battery than the one in the RG405VRG405MThis is probably due to the larger case, which measures 145 x 105 x 35mm and weighs 282g. Specifically, RG405V is equipped with a battery with a capacity of 5500mAh, which is 1000mAh and 22% more than the battery that supplies the deviceRG405M. According to Anbernic, the RG405V should last up to 9 hours between charges, which is 2 hours and 28% longer than the RG405M.RG405M.
In addition, the RG405V is equipped with a gamepad, a six-axis gyroscope and a small fan to maintain the battery life of the RG405M. Unisock Tiger T618 under control. Pricing for the Anbernic RGB405V starts at $129.99 in Wood, Clear, and Gray finishes, without a MicroSD card for game storage. It is also available in 128 and 256 GB MicroSD cards, priced at $144.99 and $159.99, respectively. For more information, please visit the website abernik for more details.