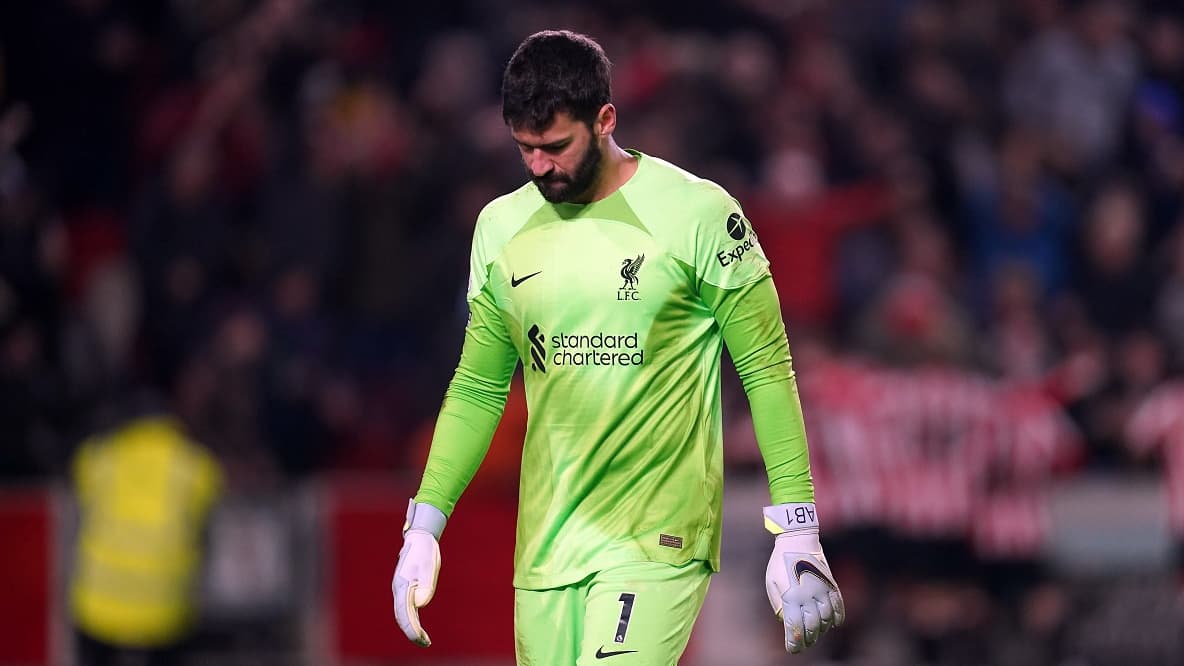 Brazilian goalkeeper Alisson Becker missed a full over, allowing Wolves to open the scoring in Saturday's FA Cup third round match against Liverpool.
Wolverton striker Gonzalo Guedes didn't need to defend early in the game, and he didn't need to, but Alisson felt the need to deliver his opener on the plateau, and a bit against the course of the game although that must be said. Because even if he didn't get many chances until then, Jurgen Klopp's side still dominated their subject in this third round of the FA Cup.
But she committed two fouls in the first half hour and was punished with the most severe of the two steps. While he could have restarted on a chair with no opponent in sight, the Brazil international goalkeeper panicked when he saw Guedes speeding in his direction.
The Portuguese had the intelligence to cut a pass line towards Trent Alexander-Arnold and intercept the ball near 5.50m, then only had to shove the ball into the back of the net, under the gaze of the stunning Liverpool players (26th).
Nunez and Salah put the Reds ahead again
Wolves dominated after the opening match, and managed to put more pressure on Alisson's goal, taking advantage of Liverpool's suffering, but he never managed to consolidate his lead on the scoreboard. Alisson saves well from a shot by Gonzalo Guedes (35th). Liverpool took the first opportunity to get back to par just before half-time (45), Darwin Nunez took in a cross from Alexander-Arnold. Mohamed Salah put his team ahead in the second half.