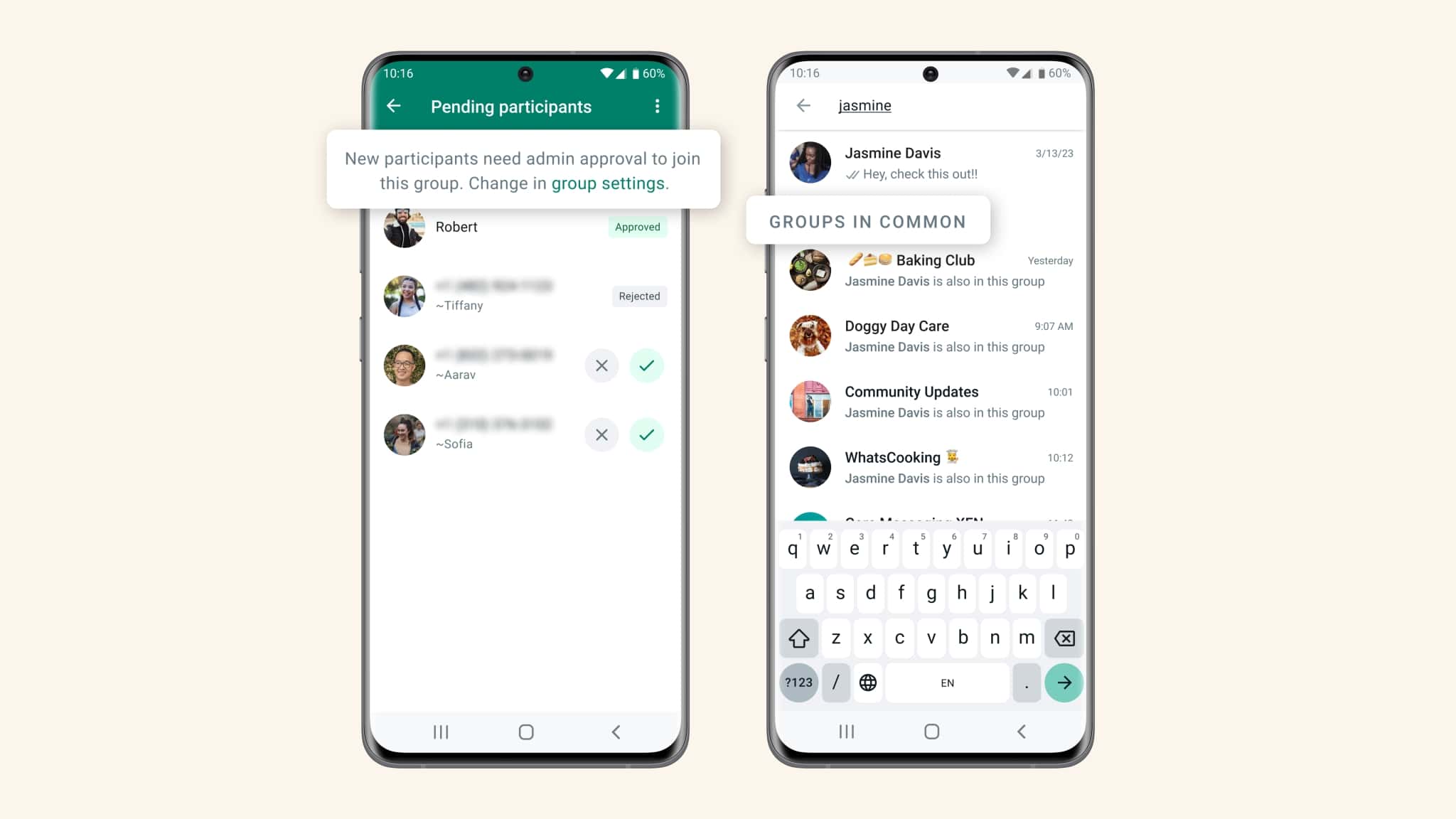 Meta is working hard to add new features to all of its apps and services, including WhatsApp. The social media giant recently announced some new features for WhatsApp group chats. The new features will benefit both group admins and group participants.
New controls for WhatsApp group admins include more privacy, which means admins now decide who can join the group. When group admins share the group invite link, they can control who can attend and who can't join the group. Meta recently doubled the group size to 1,024 from 512.
Another new feature announced by Meta for WhatsApp is the ability to search for a contact's name to see which groups you both are in. This will be useful if you and the contact are in the same community. You can search the community to see what groups you and someone have in common. In the WhatsApp community, you can have up to 50 groups and up to 5000 members can be added.
in Official blog postMeta has announced that the aforementioned new features will start rolling out globally in the coming weeks. Since these are major changes, Meta will make them available through app updates. Moreover, all these changes will be available on WhatsApp on all platforms including Android, iOS, desktop and web.
Meta also promised to continue to "create new tools to make Groups a better experience for administrators and members." In other words, the social media giant has hinted that more features will be added for WhatsApp group admins and members in the future.