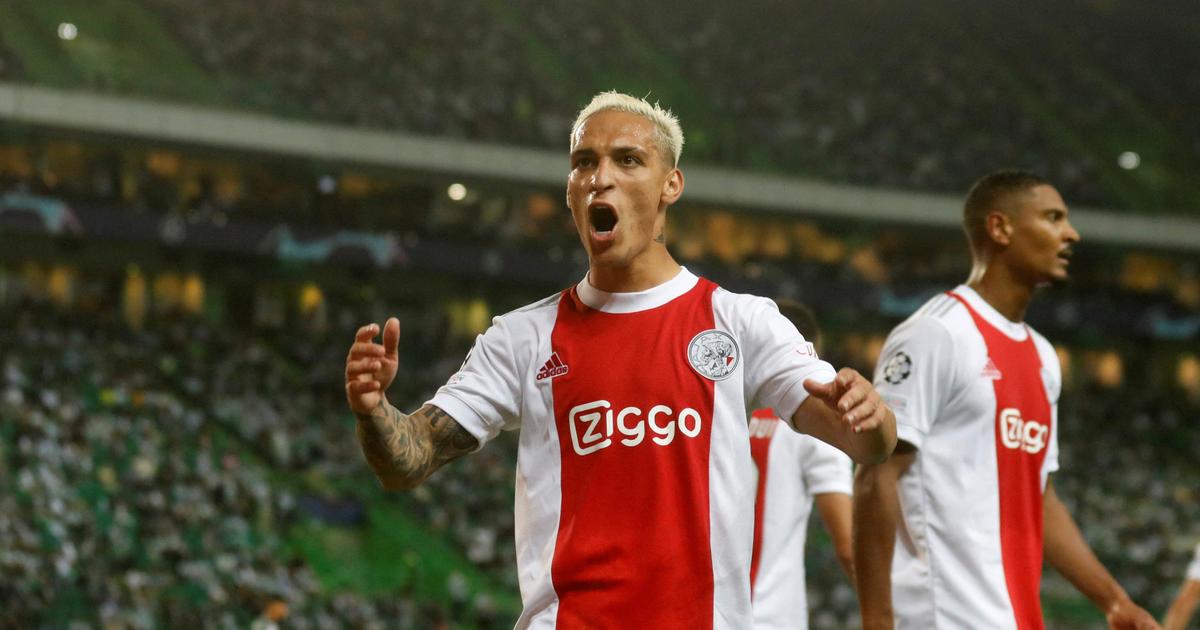 Manchester United have agreed to pay a fee of nearly 85 million pounds (100 million euros) for the transfer of Brazilian winger Anthony from Ajax Amsterdam, according to British media.
The Premier League club have agreed to pay £80.75m, plus £4.25m for various extras, BBC, Sky Sports and other British media reported, with the transfer window closing on Thursday.
Following the arrival of defender Lisandro Martinez, Anthony, 22, should be the second player to follow in the footsteps of coach Eric ten Hag, who left the Eredivisie to join Old Trafford.
This summer, Terrell Malacia, Martinez, Christian Eriksen and Casemiro joined the club, and Eric ten Hag is hoping to keep Cristiano Ronaldo despite the Portuguese's desire to leave United in order to play in the Champions League.
The 37-year-old international started off the bench in Saturday's win at Southampton (1-0) before making an undercover appearance in the second half.
United still insist the five-time Ballon d'Or is not for sale in the second season of Ronaldo's second contract with the English club.
"We played with him, so we want him to stay. That's what we want. I wish" Eric Ten Hag said.
United will attempt to win their third consecutive Premier League game at Leicester City on Thursday, hours before the scheduled 2200 GMT transfer window closes.