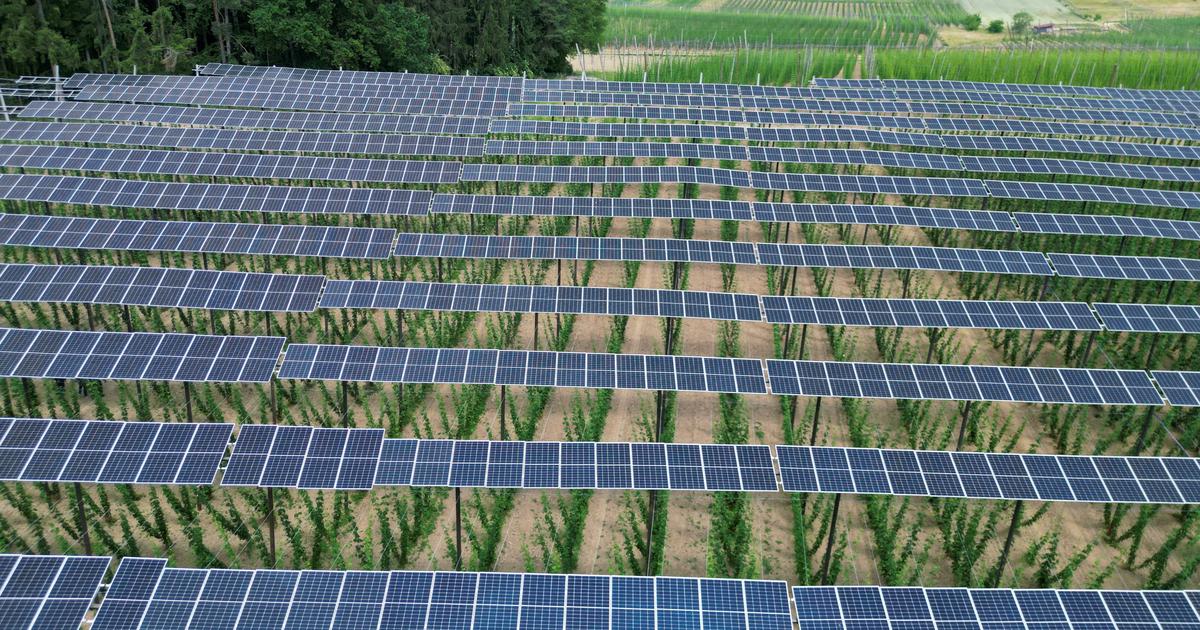 Electricity demand fell dramatically on the continent, and coal and gas-fired power plants were idle first.
The proportion of electricity produced from fossil fuels fell to 33% in the European Union in the first half of the year, the lowest level in history, according to a report published Wednesday (30 August) by the think tank dedicated to climate and energy. between january and june, Fossil fuels generated 410 terawatt-hours in the European Union, the lowest share ever in the electricity mix, at 33%.In its report, Ember identifies nearly 36% of all renewables, including about 27% for solar and wind power, according to data provided to AFP by Ember. "The decline of fossil fuels is a sign of the times. Coal and gas are very expensive and very risky and the EU is phasing them out.Matt Ewen, an analyst at Ember, confirms.
The main reason: Demand for electricity has fallen dramatically on the continent, from homes and factories. Coal and gas plants were the first to slow down, reducing their share in total production. The report indicates that the production of fossil electricity in coal or gas power plants decreased by 17% between January and June compared to the first half of 2022. Indeed, five member states of the European Union witnessed a decrease of more than 30% (Portugal, Austria, Bulgaria, Estonia, and Finland). Electricity production from coal fell by 23%, which for the first time accounted for less than 10% of the European electricity mix in May. And from gas decreased by 13%.
Solar energy increased by 13%.
The report's authors warn that the increase is necessary "Widely" – Deployment of renewable energies, especially solar and wind energy, "To support the resilient economy across Europe" and compensate in a sustainable way for the decline in electricity production from fossil fuels. In terms of volume, renewable energy production is not, at present, sufficient to offset the decline in electricity produced from fossil fuels, which amounted to 86 TWh, while renewables only increased at the same time at just under 40 TWh. .
Solar energy increased by 13% (+13 TWh) during the first half of the year compared to the first six months of 2022, and wind energy increased by 4.8% (+10 TWh). Hydropower increased by 11% (+15 TWh). The report also notes that nuclear energy production should recover, having been at half-mast in early 2023 due to a strong unavailability of the French nuclear fleet, the first in Europe.