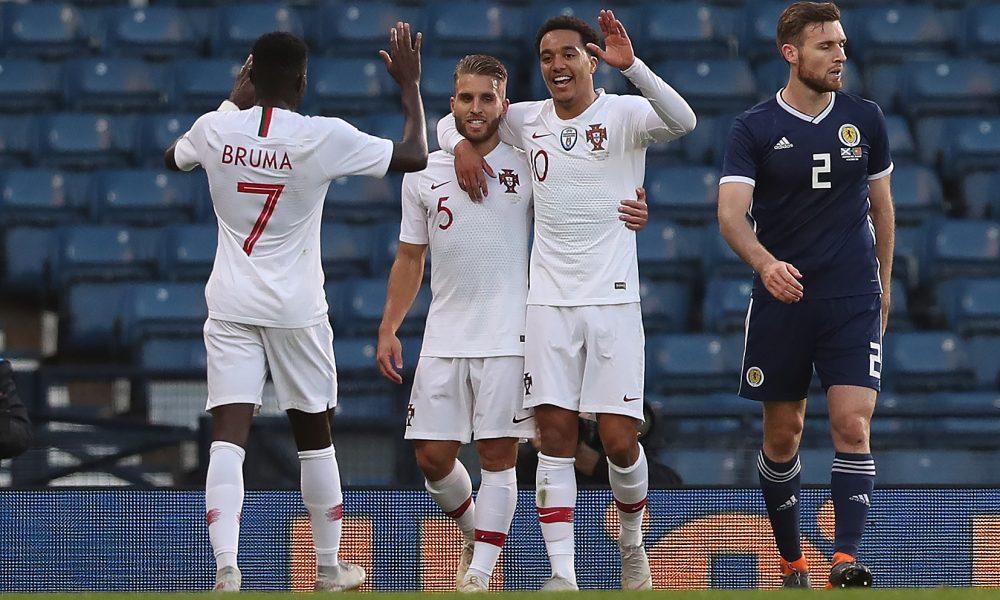 After going through the youth categories in Portugal, until learning about his first choice with the first team, Helder Costa today defends the colors of the Angolan national team.
From the Under-16 level to the Espoors pole, passing through the Olympic team and then the A team, Helder Costa played more than 67 matches for Portugal. Having been an important player in his youth, the former Wolves player is now a regular for the Angola national team. Like Lucas Joao before him, or Geoffrey Kondogbia, who only played one match for the French national team before joining the Central African Republic 5 years later, he is one of the footballers who have changed their choices. This was made possible because the 29-year-old winger has not played any official matches for the Seleção. His only match was against Scotland in 2018, during a friendly match during which he scored (3-1).
Since that day, Helder Costa has not been called up again by former coach Fernando Santos. Not even during his last season at Wolverhampton, nor during his time at Leeds, Where he, Eddie Nketiah and many others were able to advance at high speed under the orders of Marcelo Bielsa. In 2021, he was then able to find common ground with Angola, his country of origin, to join the national team. To do this, he had to fulfill three conditions: not to play more than three matches with Portugal, to allow three years to pass between his last match for Portugal and his first match for Angola (2018-2021) and not to participate in any World Cup. Or the competition organized by a confederation with Portugal.
After fulfilling all the conditions, Helder Costa was able to join the Angolan national team. He has played 10 matches there so far, and is expected to play in the African Cup of Nations for the first time in his career in 2024.