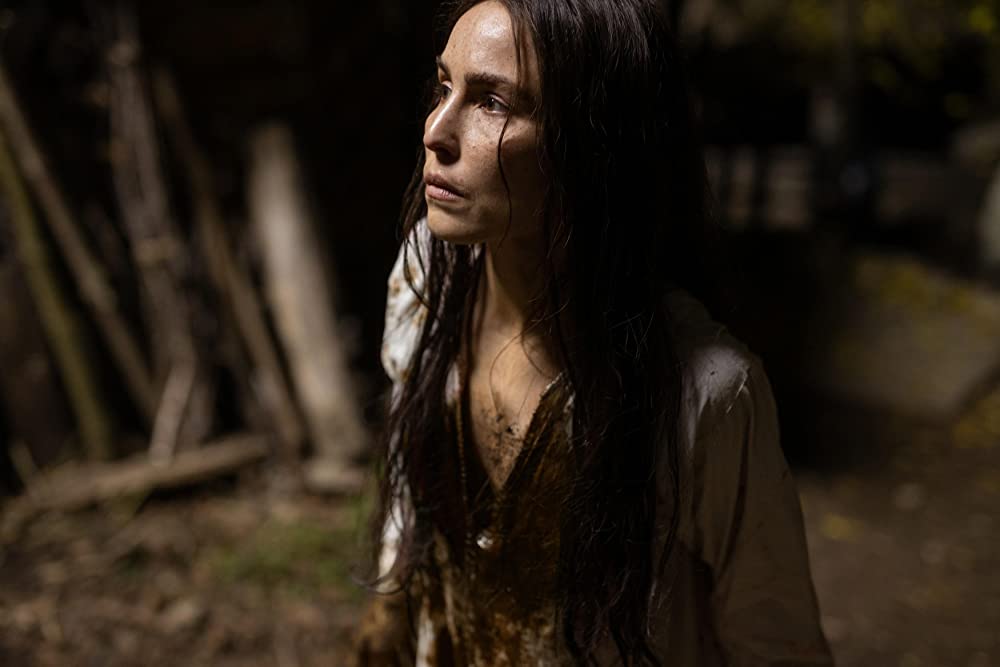 European countries reveal their titles nominated for the 2023 Academy Award for Best International Feature Film
You will not be alone by Goran Stolievsky
The date of the 95th Awards Ceremony Academy Awards It is set on March 12, 2023 and European countries have begun to unveil their nominees in the Best International Feature Film category.
This year, submitted films must be released theatrically in their home country between January 1 and November 30, 2022. The deadline for submissions is October 3. Fifteen semi-finalists will be selected and announced at the end of December by the Academy, which will then narrow the list down to five finalists, to be announced in early 2023.
Last year, 93 countries submitted a film and 92 countries were pre-listed, including 40 applicants representing a European country. japanese candidate, driving my car to Ryusuke Hamaguchihe ended up winning the prestigious trophy.
Below is a list of European films submitted to the Academy, which Cineuropa will update regularly with new additions:
European countries
Albania: A cup of coffee and new shoes [+lire aussi :
critique
bande-annonce
interview : Gentian Koçi
fiche film]And Jintian Kojie (Albania / Greece / Kosovo / Portugal)
Armenia: Sunrise in Aurora [+lire aussi :
critique
bande-annonce
interview : Inna Sahakyan
fiche film]And Here is Sahakian (Armenia / Lithuania / Germany)
Austria: bodice [+lire aussi :
critique
bande-annonce
interview : Marie Kreutzer
interview : Marie Kreutzer
fiche film]And Mary Kreutzer (Austria / Luxembourg / Germany / France)
Belgium: Close [+lire aussi :
critique
bande-annonce
interview : Eden Dambrine
interview : Lukas Dhont
interview : Lukas Dhont
fiche film]And Lucas Dont (Belgium / France / Netherlands)
Bosnia and Herzegovina: in Ballad [+lire aussi :
critique
interview : Aida Begic
fiche film]And Aida Pejic (Bosnia and Herzegovina / France)
Bulgaria: At the heart of the machineAnd Martin Makaryev (Bulgaria)
Croatia: Safe place [+lire aussi :
critique
bande-annonce
interview : Juraj Lerotić
fiche film]And George Lerotic (Croatia)
Czech Republic: Il Boemo [+lire aussi :
critique
bande-annonce
interview : Petr Vaclav
fiche film]And Peter Vaclav (Czech Republic / Italy / Slovakia)
Denmark: Mashhad nights [+lire aussi :
critique
bande-annonce
interview : Ali Abbasi
interview : Ali Abbasi
interview : Zar Amir Ebrahimi
fiche film]And Ali Abbasi (Denmark / Germany / France / Sweden)
Estonia: Caliph [+lire aussi :
bande-annonce
fiche film]And Ove musting (Estonia)
Finland: girl image [+lire aussi :
critique
bande-annonce
interview : Alli Haapasalo
fiche film]And Ali Haapasalo (Finland)
France: Saint-Omer [+lire aussi :
critique
bande-annonce
interview : Alice Diop
interview : Kayije Kagame
fiche film]And Alice Diop (France)
Georgia: long break [+lire aussi :
bande-annonce
fiche film]And Davit Bertskhalava (Georgia)
Germany: All Quiet on the Western Front [+lire aussi :
critique
bande-annonce
interview : Edward Berger
fiche film]And Edward Berger (USA / Germany)
Greece: magnetic fields [+lire aussi :
critique
fiche film]And Yorgos Joses (Greece)
Hungary: siege [+lire aussi :
bande-annonce
fiche film]And Adam Tsér (Hungary)
Ireland: The quiet girl [+lire aussi :
critique
bande-annonce
interview : Colm Bairéad
fiche film]And Colm Bered (Ireland)
Iceland: Beautiful beings [+lire aussi :
critique
bande-annonce
interview : Guðmundur Arnar Guðmundsson
fiche film]And Guðmundur Arnar Guðmundsson (Iceland / Denmark / Sweden / Netherlands / Czech Republic)
Italy: Nostalgia for the past [+lire aussi :
critique
bande-annonce
interview : Mario Martone
interview : Pierfrancesco Favino
fiche film]And Mario Martin (Italy / France)
Kosovo: I'm looking for Venera [+lire aussi :
critique
bande-annonce
interview : Norika Sefa
fiche film]And Norika Siva (Kosovo/North Macedonia)
Latvia: January [+lire aussi :
critique
bande-annonce
fiche film]And Visitors Kairis (Latvia / Lithuania / Poland)
Lithuania: Pilgrims [+lire aussi :
critique
interview : Laurynas Bareisa
fiche film]And Laurence Parisa (Lithuania)
Luxembourg: IcarusAnd Carlo Vogeli (Luxembourg / France / Belgium)
Malta: CarmenAnd Valerie Bohager (Malta / Canada)
Moldova: carbon [+lire aussi :
critique
bande-annonce
fiche film]And Ion Burse (Moldova / Romania)
the black Mountain: Laurel's epitaph [+lire aussi :
critique
bande-annonce
interview : Dušan Kasalica
fiche film]And Dusan Kasaleka (Montenegro / Serbia)
Holland: anesthesia [+lire aussi :
critique
bande-annonce
fiche film]And Martin de Jong (Holland)
North Macedonia: The happiest man in the world [+lire aussi :
critique
bande-annonce
interview : Teona Strugar Mitevska
fiche film]And Teona Strogar Mitevska (North Macedonia / Bosnia and Herzegovina / Belgium / Croatia / Denmark / Slovenia)
Norway: war sailor [+lire aussi :
bande-annonce
fiche film]And Gunnar Ficken (Norway / Germany / Malta)
Poland: EO [+lire aussi :
critique
bande-annonce
fiche film]And Jerzy Skolimowski (Poland/Italy)
Portugal: alma fifa [+lire aussi :
critique
bande-annonce
interview : Cristèle Alves Meira
fiche film]And Christel Alves Mira (Portugal / France / Belgium)
Romania: Immaculate, very clean, very organized [+lire aussi :
critique
bande-annonce
interview : Monica Stan et George Chip…
fiche film]And Monica Stan, George Chypre Lillymark (Romania)
Serbia: the darkness [+lire aussi :
critique
interview : Dušan Milić
fiche film]And Dusan Milic (Serbia / Italy / Bulgaria / Denmark / Greece)
Slovakia: victim [+lire aussi :
critique
bande-annonce
interview : Michal Blaško
fiche film]And Michael Blasco (Slovakia / Czech Republic / Germany)
Slovenia: orchestra [+lire aussi :
critique
fiche film]And Matvez Luzar (Slovenia)
Spain: Alkarras [+lire aussi :
critique
bande-annonce
interview : Carla Simón
interview : Carla Simón
interview : Giovanni Pompili
fiche film]And Carla Simon (Spain / Italy)
Sweden: boy from heaven [+lire aussi :
critique
bande-annonce
interview : Tarik Saleh
fiche film]And Tariq Saleh (Sweden / France / Finland / Denmark / Morocco)
Swiss: piece of heaven [+lire aussi :
critique
bande-annonce
interview : Michael Koch
fiche film]And Michael Koch (Switzerland / Germany)
Ukraine: Klondike [+lire aussi :
critique
bande-annonce
interview : Maryna Er Gorbach
fiche film]And Marina R Gorbach (Ukraine / Türkiye)
United kingdom: winners [+lire aussi :
critique
fiche film]And Hassan Nazir (United kingdom)
Non-European countries with European production
Algeria: Our brothers [+lire aussi :
critique
bande-annonce
fiche film]And Rashid Bouchareb (France / Algeria)
Australia: You will not be alone [+lire aussi :
critique
fiche film]And Goran Stolievsky (Australia / United Kingdom / Serbia)
Bolivia: Utama [+lire aussi :
critique
bande-annonce
interview : Alejandro Loayza
fiche film]And Alejandro Luisa Gresi (Bolivia / Uruguay / France)
Cambodia: Return to Seoul [+lire aussi :
critique
bande-annonce
interview : Davy Chou
fiche film]And Davey Chu (France / Germany / Belgium / Qatar / Cambodia)
Chile: blanquita [+lire aussi :
critique
bande-annonce
fiche film]And Fernando Joseni (Chile / Mexico / Luxembourg / France / Poland)
Colombia: Los Reyes del Mundo [+lire aussi :
critique
bande-annonce
fiche film]And Laura Mora (Colombia / Luxembourg / France / Mexico / Norway)
India: View the last movieAnd Ban Nalin (India / France / USA)
Iraq: the exam [+lire aussi :
critique
bande-annonce
interview : Shawkat Amin Korki
fiche film]And Shawkat Amin Karaki (Germany / Iraq / Qatar)
Japan: Map 75 [+lire aussi :
critique
bande-annonce
interview : Chie Hayakawa
fiche film]And Chi Hayakawa (Japan / France / Philippines)
Lebanon: memory box [+lire aussi :
critique
bande-annonce
interview : Joana Hadjithomas et Khali…
fiche film]And By Khalil Joreige and Joanna Hadjithuma (France / Canada / Lebanon / Qatar)
The Kingdom of Morocco: The blue of the caftan [+lire aussi :
critique
bande-annonce
fiche film]And Maryam Al-Touzani (France / Morocco / Denmark / Belgium)
Palestine: Mediterranean fever [+lire aussi :
critique
bande-annonce
fiche film]And Maha Hajj (Palestine / Germany / France / Cyprus / Qatar)
Paraguay: EAMI [+lire aussi :
critique
bande-annonce
fiche film]And Paz forget (Paraguay / Germany / Argentina / Netherlands / France / USA / Mexico)
Tunisia: under the fig trees [+lire aussi :
critique
bande-annonce
interview : Erige Sehiri
fiche film]And magical monument (Tunisia / France / Switzerland)
Türkiye: KerrAnd Tayfun Bersilmoglu (Türkiye / Greece / France)
Uruguay: employee / boss [+lire aussi :
critique
bande-annonce
fiche film]And Manuel Neto Zass (Uruguay / Argentina / Brazil / France)
(translated from English)