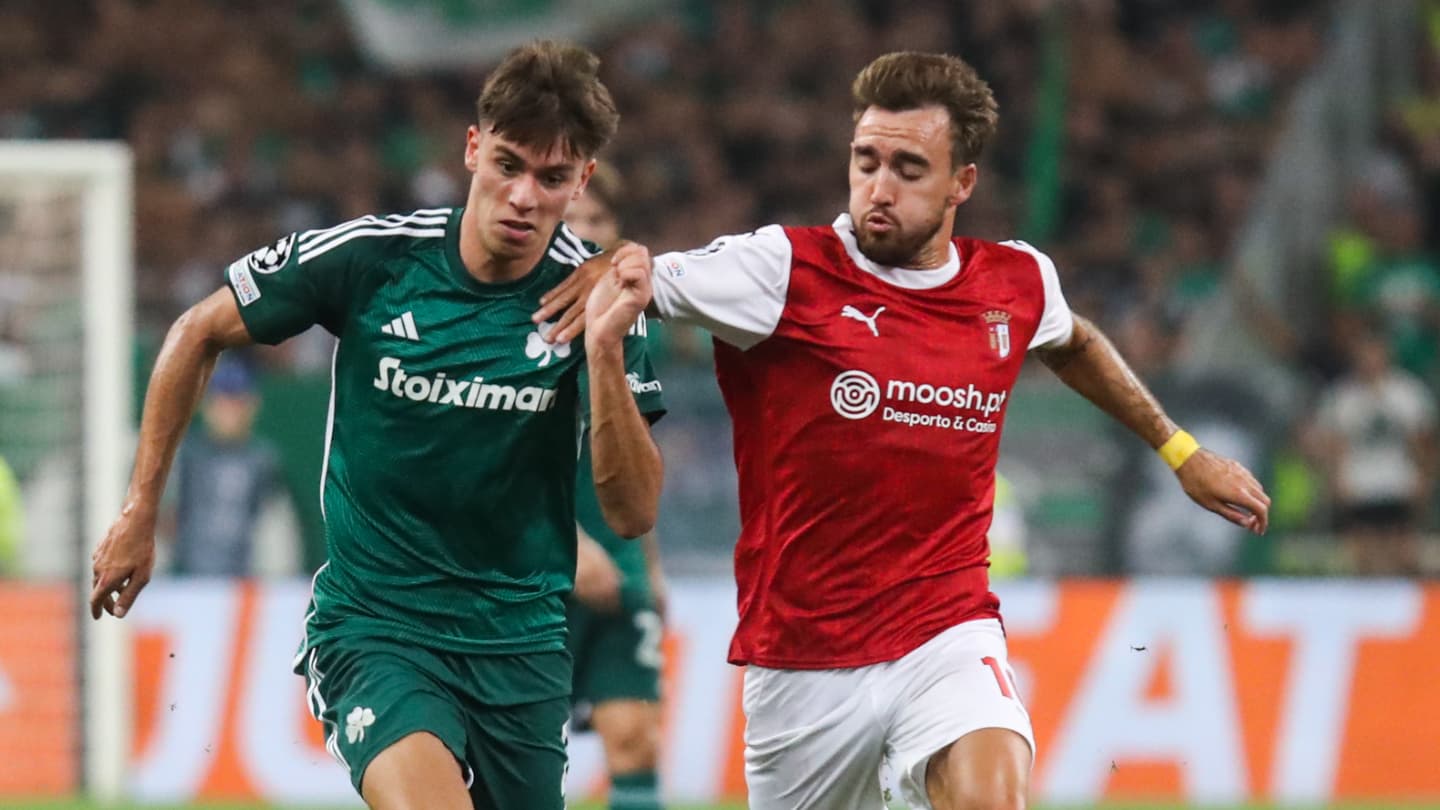 Braga defeated Panathinaikos (1-0) on Tuesday in the second leg of the Champions League qualifiers. A victory that allows the Portuguese club to accompany the other finalists of the evening, Galatasaray and Young Boys of Bern, to the group stage.
Panathinaikos, who eliminated Marseille in the previous round, failed to continue their Champions League adventure. After losing the first leg in Portugal (1-2), the Greeks lost again to Braga (0-1) on Tuesday during the second leg. Braga will play the C1 chicken.
After a goalless game that could have sent them to extra time, the Panathinaikos players ended up cracking in the final minutes of the match. Roma was silent during the first confrontation between the two teams, and Braga scored the only goal in the return after a pass from Ricardo Horta, who had already passed two decisive goals last week.
>> The best of the UEFA Champions League is on RMC Sport
Icardi still scores, and Byrne crushes Haifa
And after Mauro Icardi's penalty kick in the opening moments of the rematch against Molde, Galatasaray thought they had done the hard part. Having already won the first leg (3-2), the Turkish club were fearful and finally won (2-1) on Tuesday to confirm their qualification to the group stage of the Champions League.
After the Norwegians equalized on the hour mark, the Istanbul side came close to extra time with a goal scored by Veton Berisha, but it was ruled out by the video assistant referee for offside.
Cedric Bakambu's partners still got a little boost from a free kick that hit the wall of Angelino and which ended up in the Scandinavian net in extra time.
Finally, in the third match of the evening, Young Boys Bern handily beat Maccab Haifa (3-0). After drawing the first leg with Israel (0-0), the Swiss advanced quickly and barely failed to validate their ticket to the Champions League groups. Qualifying matches continue on Wednesday with AEK Athens against Antwerp, Copenhagen against Racou, and the match between PSV and Rangers.