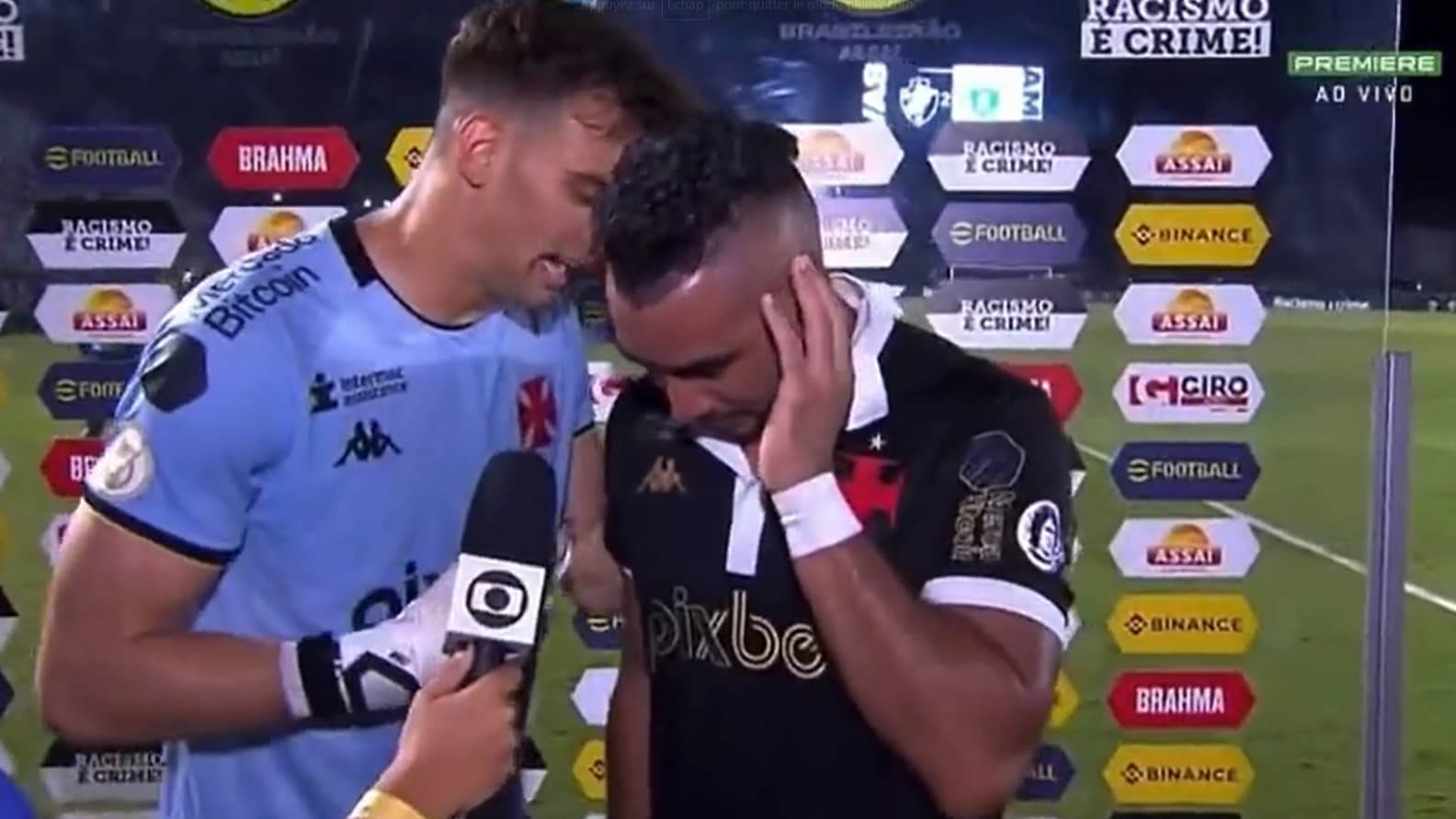 Dimitri Payet, Vasco da Gama's heroic goalscorer on Sunday, answered post-match questions with former Lille goalkeeper Leo Jardim helping to provide translation.
Goalkeeper and translator. Leo Jardim (28 years old), Vasco da Gama goalkeeper, accompanied his teammate Dimitri Payet (36 years old) to the microphone of the Brazilian TV channel Canal Premiere, to ensure the exchange between the journalist and the French international (38 caps, 8 goals), not yet comfortable with the Portuguese.
"Whistles won't help us," Payette says.
A few moments ago, the former Nantes, Lille or Stefano offered victory for his team against Atlético MG (2-1) with a brilliant free kick into the top corner. His goal took Vasco out of the red zone.
After a question in Portuguese, Leo Jardim used the French he learned during his stay in Lille (2019 – January 2023) to translate for the former Marseille. He explained in Payet's ear: "How important is this goal and the supporters to help us get out of this situation?"
"Yes, these are three important points because they are essential in the struggle for conservation," Payet whispers to him. "The crowd supports us. It's true that sometimes, when we want to perform well, we make a lot of mistakes, but the booing won't help us. The crowd has to be behind us all the time until the end of the match because we saw this evening that the match never ends." Leo Jardim then translated his remarks perfectly into the television microphone.
The goalkeeper joined Lille in 2019 from Rio Ave (for 6 million euros). He spent three and a half years there, including a loan to Boavista (2020-21). He was promoted to the starting position at the end of the 2021-22 season, losing his place to Lucas Chevalier at the start of last season before moving to Vasco in January. After being pushed out by OM, Payet joined him this summer.