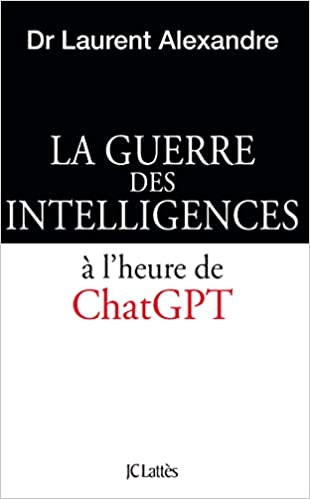 Dr. Alexandre Laurent is the founder of the Doctissimo website.
In his new article, closely related to current events, he said He vows to inform us about artificial intelligence, at a time when Chat GPT gets bogged down and presents all possible, often scary, scenarios.
It must be said that in a very short time the world could have entered a new era marked by the fact that in a few weeks 200 million users all over the world were conquered by the phenomenon that Chat GPT represents.
We can say that technology has never imposed itself in such a short time.
Laurent Alexandre, who intervenes in various media to present his vision of society and technological developments, introduces us here A true guide to understanding the issues and challenges we face in this age of artificial intelligence.
This book therefore suggests evaluating Chat GPT In an accessible and understandable way, suggesting a possible future for coexistence between humans and machines.
The book, as the author points out at the beginning of the book, was clearly not written by him gpt chat !!
Thanks to Babelio Critical Mass and JC Lattes for discovering the book..