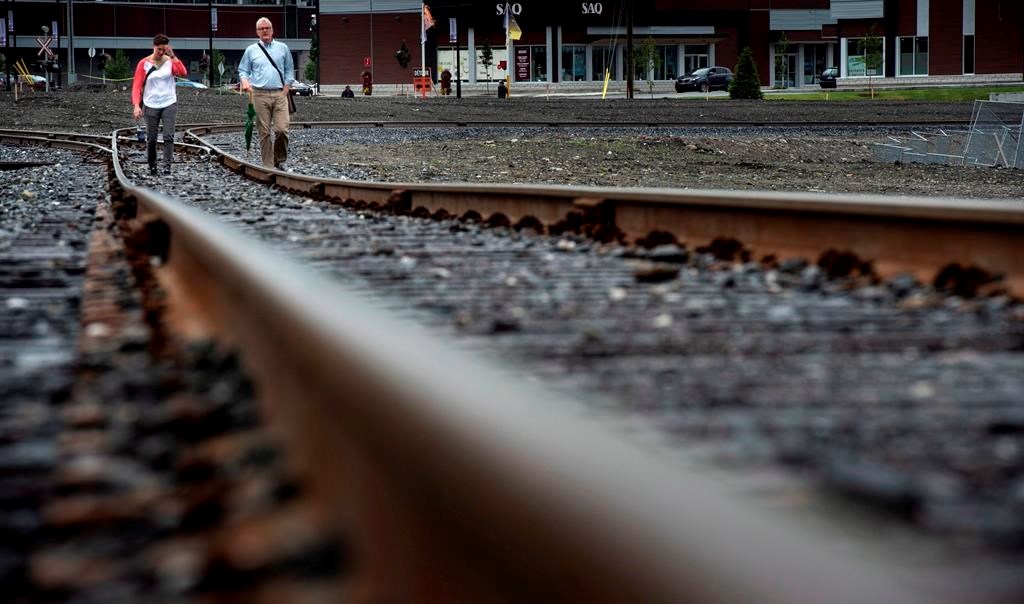 rail bypass
Federal Transportation Minister Omar Al-Ghabra announced that a preliminary agreement had been reached on Wednesday between the Government of Canada and the city of Lac-Megantic to purchase plots of land belonging to the city.
He said in a press release issued in the evening that these lands are needed for the construction of the Lac-Megantic bypass.
"With this agreement in principle, we have taken a new step towards the realization of this railway bypass which will ensure that the existing railway line will definitively leave downtown Lac-Mégantic. We will continue the required procedures over the next few months in order to finalize the purchase of plots of land.Minister Ghabra said.
Nine years ago, on July 6, 2013, 47 people lost their lives in the worst railway tragedy in Canadian history. A train full of crude had just rolled down a steep slope from the commune before derailing in the heart of downtown Lac-Megantic, causing explosions and a wildfire that killed 47 people and maimed downtown.
Since then, the local community and successive municipal governments have called for the construction of a railway corridor to prevent such a tragedy from happening again.