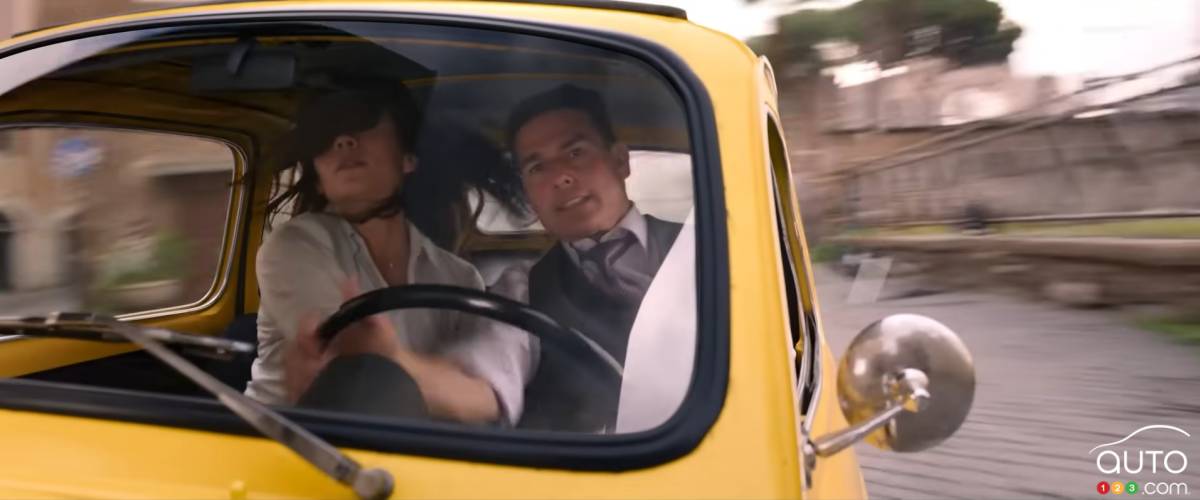 The petrol Fiat 500 is no more, but we'll get its electric version next year. We saw the latter at the recent Los Angeles Auto Show and now it appears in a video linked to a trailer for the seventh film in the Mission: Impossible series, starring actor Tom Cruise.
In fact, Fiat took advantage of the new opus' promotional video to show the Abarth version of its 500 electric car in action. It should be understood that during the film, the character played by Tom Cruise finds himself behind the wheel of an original from the 60s during a chase that takes place on the streets of Rome. Fiat used a sequence to turn the 500 into the 500.
This Abarth version will offer a 153-horsepower electric motor that will drive the front wheels alone. Due to the 500e's relatively low weight, the 0-100 km/h time is estimated to be around seven seconds, twice less than the base version of the 500e that delivers 117hp.
We don't know at the moment if the Abarth version will be presented here either. Suppose it is desirable. Fiat will also unveil a small SUV called the 600e. At the Los Angeles Auto Show last November, brand president Olivier François stated that only the 500th car would cross the Atlantic. We must see. If Fiat wants to restart with us, it will need other proposals.
As for the new movie in the Mission: Impossible series, it is expected to be shown in theaters on July 12, for those who wish to see the old 500 on stage in the streets of the Eternal City.
Photo: Abarth
The old Fiat 500…
Photo: Abarth
… becomes the new Fiat 500e Abarth