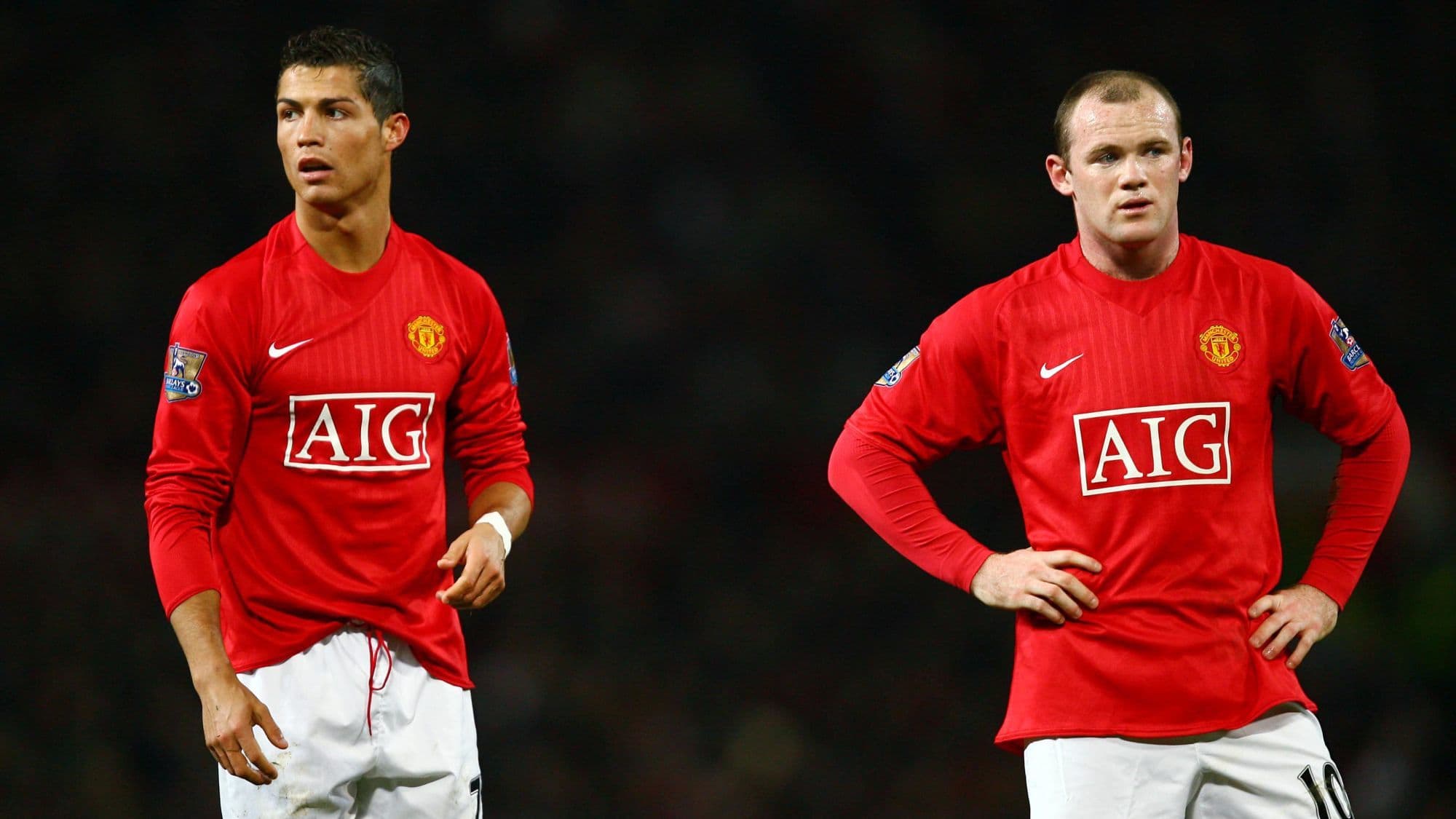 When asked about Cristiano Ronaldo's current form, Wayne Rooney backed away from a small shovel to his former teammate. Not to forget Rio Ferdinand.
Wayne Rooney is in a kidding mood. The former Manchester United legend, now the coach of Derby County, made a small note to his former teammate Cristiano Ronaldo. The former England player explained in an interview with the sunbefore expanding his thinking by citing their confrontation in the 2006 World Cup, where Rooney was sent off in the Three Lions defeat.
"I don't have a problem with Cristiano, whoever he is. I spoke to him in the tunnel and said, 'I don't have a problem sending you off,' because I spent the first half trying to get him sent off for a dive. I'm English, he's Portuguese. When we play, I don't care about him. He's Not my friend. But when we play, we finish, we are friends again."
treatment for Ferdinand
The Manchester United history's top scorer also sent a message to Rio Ferdinand, who rubbed shoulders at Old Trafford, and who is sometimes abusive in his role as advisor. "Rio is a great player, but he's just arrogant. They pay you a lot at Man United to put the ball in the goal, and so do you. I said, 'Do your job, give me the ball, give the ball Ronaldo. Stop standing there doing the crap." Rio is a good boy but sometimes he forgot he was a defender."
Currently, Derby County manager Wayne Rooney is fighting to save his team from relegation to the third division. In recent months, the club has been going through a real ordeal off the field, being threatened with liquidation. With 21 penalty points, the Rams, last in the standings (25 points), eight points behind Reading, the first to be relegated, seven days from the end of the championship. The province now looks very sensitive.