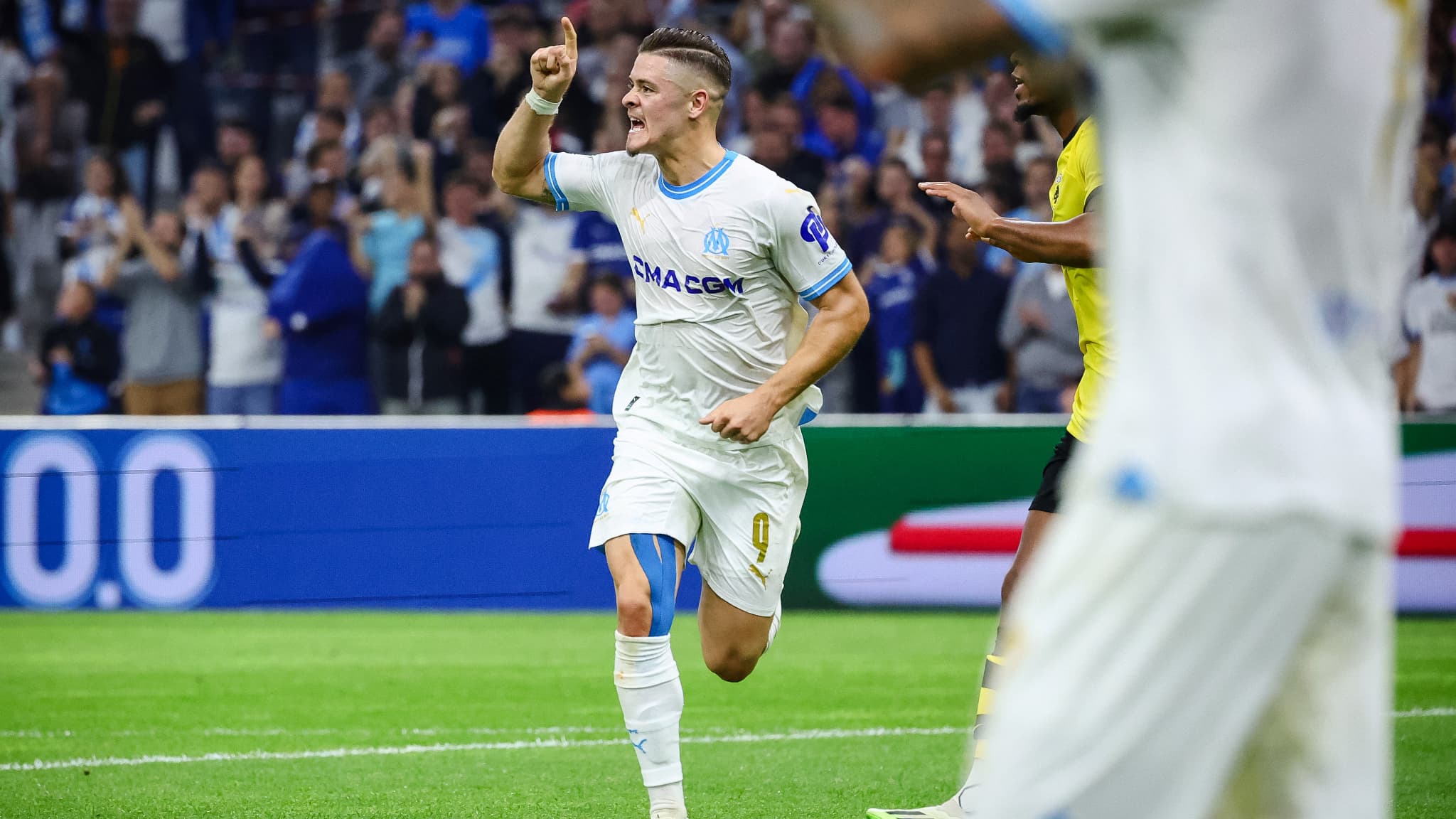 After more than two months without scoring any goals, Vitinha found the net again on Thursday evening during Marseille's big win over AEK Athens in the Europa League (3-1). After the meeting, Jonathan Klaus praised the Portuguese striker via the microphone of the RMC Sport channel.
The famine began to drag on. Vitinha, who scored on Thursday evening in the Europa League against AEK Athens (3-1), found the back of the net for the first time since August 18 and the trip to FC Metz during the second day of League 1 (2-2). Immortality for the Portuguese striker.
>> Live the Om-AEK Athens match (3-1)
"No one doubts him, at least not us," Jonathan Klaus said into the microphone of RMC Sport after the match. "He is an upright man, he knows what he has to do, he works a lot, and he does not calculate." For his effort, he will have his reward today, and it is better for him and for us."
Vitinha: "I have to thank the fans"
First founded by Gennaro Gattuso, who arrived on the Olympic bench at the end of September, the former Braga player proved his coach right. But in scoring his third goal of the season in all competitions, the 23-year-old showed confidence above all else.
"The fans have always supported me, I feel it and they help me," the main person involved told RMC Sport on Thursday evening. "I went through difficult periods, where I doubted a little bit, but I gave everything on the pitch and the crowd. "He knew that and supported me. I have to thank the fans for that."
Before returning to AEK Athens in C3 on November 9, Vitinha and Marseille will have to negotiate two Ligue 1 matches against Lyon (this Sunday at 8:45pm) and Lille (Saturday, November 4 at 9pm). With the possibility of continuing at the forefront of the attack for the Portuguese?
F.Ga with Florent Germain in Marseille