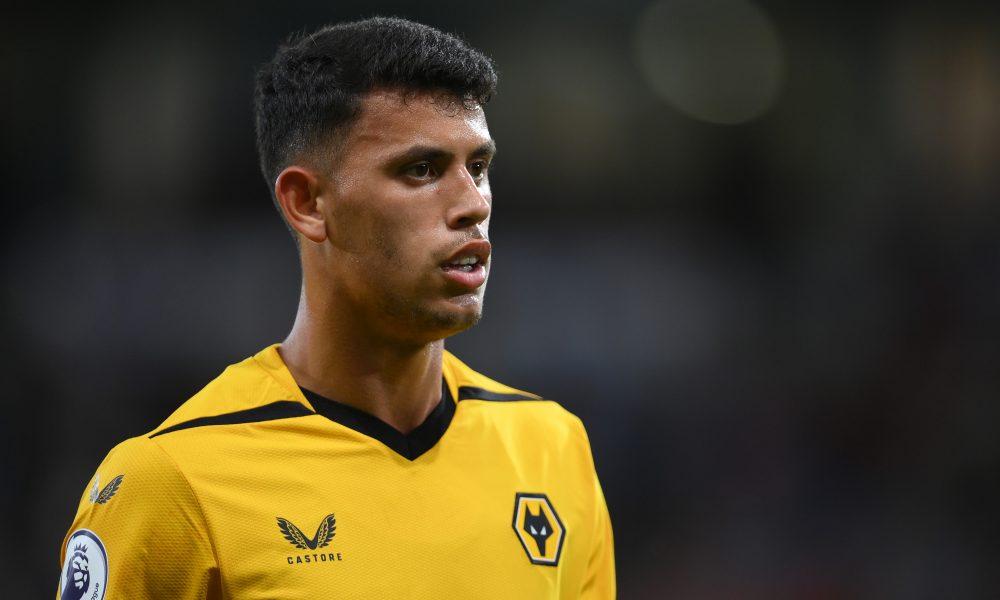 In search of a midfielder, Manchester City will be interested in Mateus Nunes.
Manchester City may soon welcome a new Portuguese to their workforce. Indeed, according to the athleteThe Skyblues had decided to overcome the many disruptions that had plagued their midfield. Among these; Injury to Kevin De Bruyne, the departure of Gundogan to Barcelona, ​​or the failure of the Lucas Paqueta transfer. The European champions will then seek to strengthen themselves both quantitatively and qualitatively.
Among the players targeted, Pep Guardiola has his sights set on Mateus Nunes, who currently plays for Wolverhampton. The Portugal international arrived in the summer of 2022, and has not yet shown the expected level. However, he has been able to prove that he can achieve great things, on time, as was the case during his time at Sporting.
And journalist Fabrizio Romano indicated, through his Twitter account, that the player would already agree to join Manchester City. The latter had made a first offer to Wolverhampton, amounting to 50 million euros.