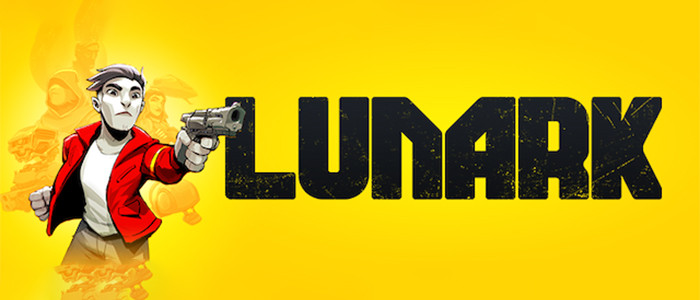 Do you want to enjoy a sci-fi adventure in pixel art style? Lunark It is about to be released on Nintendo Switch eShop as well as in physical release via Running Games Ltd. Due March 30, 2023 We leave you the first descriptive trailer below.
Set in the distant future where Earth's moon has been converted into a ship for the survival of humanity, LUNARK is a modern 90s 2D cinematic platform game typified by games like Prince of Persia, Flashback, and Out of this World. As Leo, a courier with unique abilities and a mysterious past, players run, jump, climb, climb, roll and shoot through pixel art environments that come to life with detailed animation and dynamic live action scenes. While exploring locations such as a huge city, extreme crystal caves, and an exotic jungle, players will have to thwart traps, solve puzzles, earn upgrades, and fight against robotic enemies in a battle for survival against the system. AI, Noah.




In addition to the aforementioned digital versions of LUNARK launching March 30th, a Mac version will soon be available on Steam, and physical versions for Nintendo Switch, PlayStation 4, and PlayStation 5 run from Limited Run Games in standard and collector's editions. . ; Details about the content and the pre-order window will be announced soon. For more information about LUNARK, as well as other titles, visit www.wayforward.com and www.canarigames.com, and follow @WayForward and CanariGames on Twitter and Facebook.




Main characteristics




Experience a modern 2D platformer with sharp gameplay, stunning animations, and rotoscoping scenes!

Immerse yourself in a captivating sci-fi story of survival, revolution, and mystery.

Intuitive and versatile controls: run, jump, hang, climb, roll and shoot your way to freedom!

Explore stunning pixel art environments including mysterious alien ruins, flying prison, hi-tech grand city and eerie jungle.

Solve puzzles, avoid traps, and interact with a variety of characters.

Discover hidden upgrades to improve your health and weapons.

Yes, you can pet your dog (and cat)!