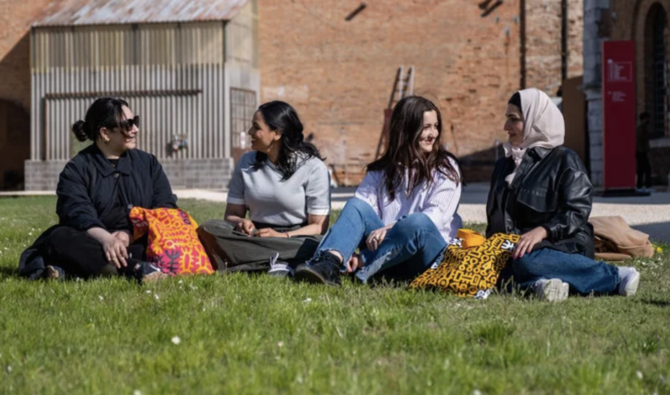 Lester: 50 years ago, dictator Idi Amin Dada expelled South Asians from Uganda. The story of more than 27,000 Indians and Pakistanis who held British passports and then left to rebuild their lives in the UK is told at an exhibition in Leicester.
Many of these refugees settled in the central England town of Midlands, arriving penniless after having their belongings confiscated in Eddie Amin Dada's stated goal of "returning Uganda to the Ugandan race".
He had given them 90 days to leave the country, fearing reprisals.
To beat racism and the British climate, these refugees started from scratch, tells this exhibition, which is part of a series of cultural events marking the anniversary of the Ugandan dictator's August 4, 1972 decree.
"No one helped us, everyone was against us," retired Madhukamar Madani told AFP during a tour of the exhibition at the Leicester Museum.
"But by working hard, a lot of people have invested heavily in the community," he said, referring to the booming Golden Mile, a city road filled with Asian businesses.
Curator, Nisha Bhopat, draws parallels between and welcoming refugees then and now.
"We are in a world where there is a lot of conflict and there are refugees," she said.
The idea was to show 'what they've been through, and the impact they can make somewhere'.
reluctance
The family of the current British Home Secretary, Priti Patel, was made up of Ugandan Indians who had fled to the United Kingdom in the 1960s, when anti-Asian prejudice was already rife in that country, East African nations.
Today, she leads a controversial program to deport migrants who have illegally arrived in the UK to Rwanda, a country bordering Uganda. The aim is to deter illegal arrivals.
At the same time, the British government prides itself on its generosity in terms of welcoming refugees fleeing war in Ukraine or residents of Hong Kong who hold a British overseas passport.
In 1972, the Conservative government at the time was initially reluctant to welcome Asians from Uganda, in an attempt to direct them to other countries before accepting them.
Once in the UK, these refugees rebounded, rebuilding the small businesses and shops that formed the backbone of their prosperity in Uganda.
Aidi Amin Dada was overthrown by a coup in 1979. He died in exile in Saudi Arabia in 2003.
His terrible reign, chronicled in The Last King of Scotland (2006), lasted for eight years and resulted in an estimated 300,000 deaths.