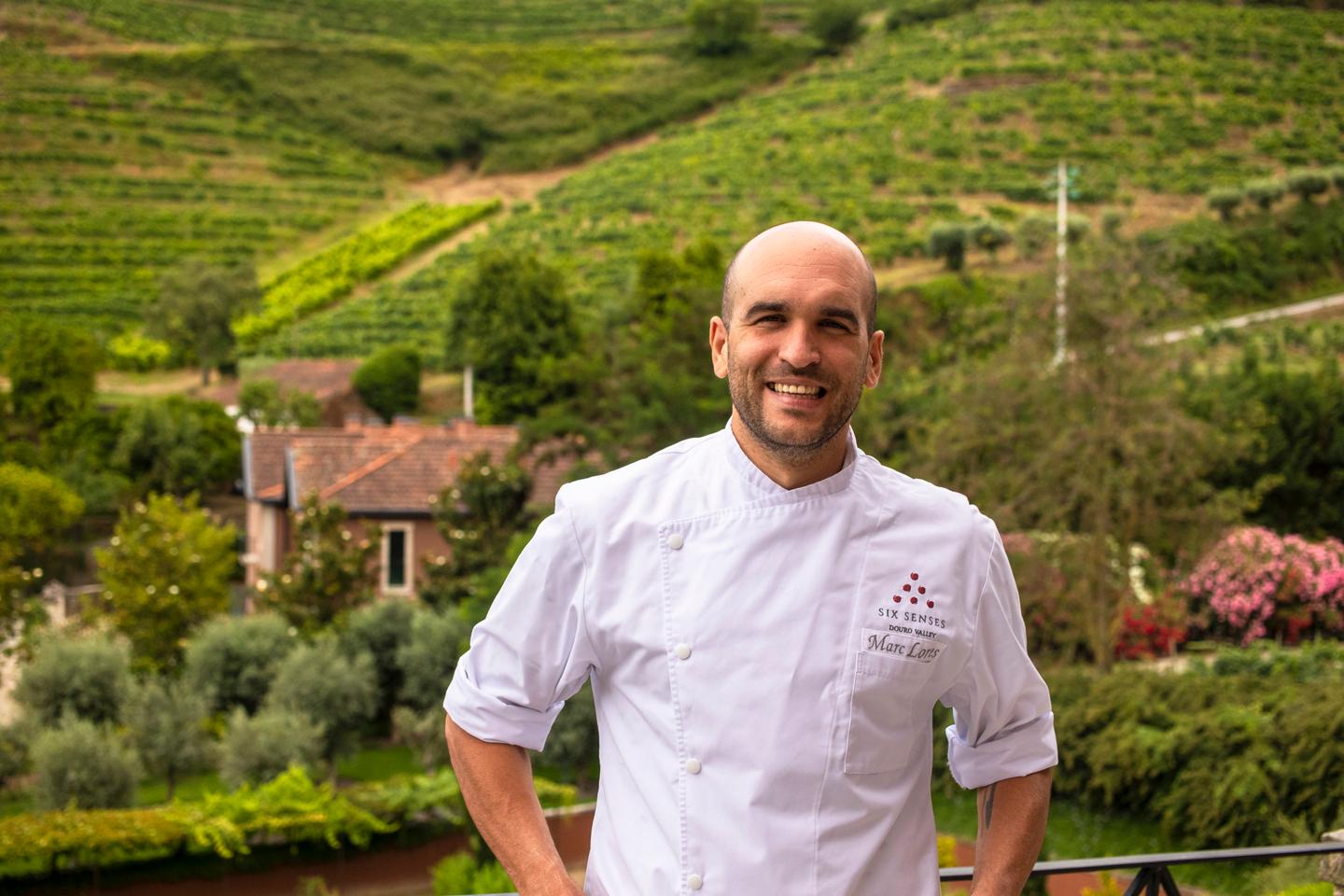 The vine produces good wine, and it also makes it possible to give birth to good dishes. The guide is in the Douro Valley, named after the river that crosses this area to the east of the Portuguese capital. Classified as a World Heritage Site by UNESCO, this area is home to hundreds of hectares of vineyards that, among other marvels, have produced a port for more than three centuries.
In this green setting, in Samodães, the red-brick mansion of the Six Senses Douro Valley stands out. The building built in the nineteenth centuryeIt was completely renovated in 2015 by the Six Senses hotel chain, a leader in its commitment to the environment. Solar panels, developing an eight-hectare park with exotic species and reducing the use of plastic (it will be completely eliminated soon), the foundation wants you to be a good student of sustainable development.
"We are fortunate to be able to count on the enterprise's large vegetable garden."
The Vale d'Abraão gourmet restaurant in the harmonious hotel complex. Chef Marc Loris Panades, of Catalan descent, certainly did not skimp on his carbon footprint early in his career… from stove to stove in Austria, UK, Denmark, Germany, Hong Kong or Bali.
Today, in Portugal, he seeks to avoid all waste, focusing on vegetables (but not only) and local produce. "We are fortunate to be able to count on the enterprise's large vegetable gardensays the chef. We can also count on excellent producers on the surrounding farms who operate in an artisanal manner, without chemical products. »
When the chef is not in the kitchen, the chef, a great athlete, often goes for a run with the clients, on the paths weaving between the vineyards. It gives us "healthy" rice without beef but gives center stage to seasonal fruits and vegetables.
Carrot, apricot and orange rice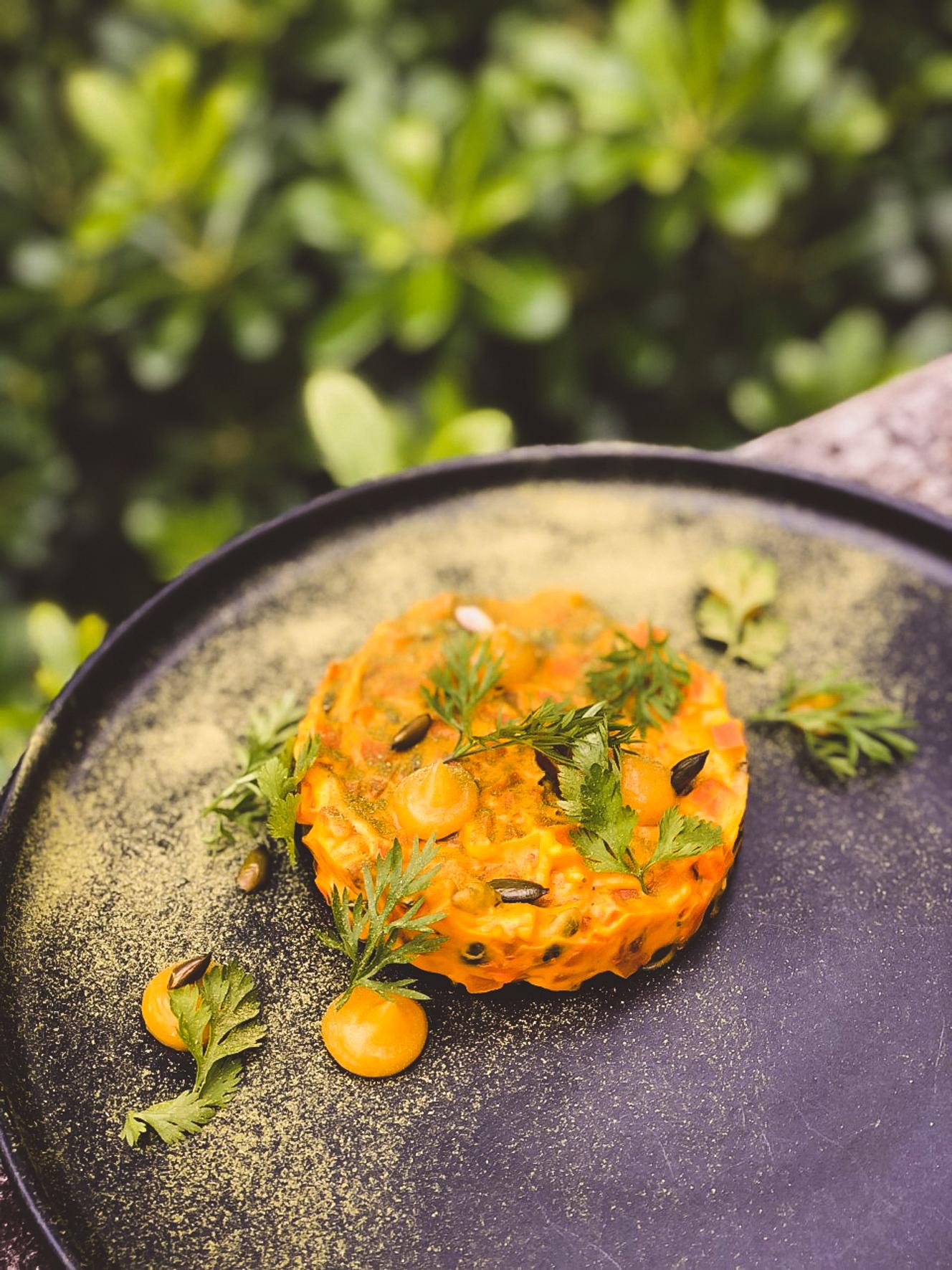 Enough for 4 people
Preparation time: 40 minutes
Ingredients :
420 grams carrots
1 tablespoon ground cumin
10 ml vegetable oil
15 grams butter
A few orange wedges
100 grams dried apricots
Water
salt
Start by making a puree of carrots and cumin. Heat the oil with a little butter in a pan, add 100 grams of carrots, peeled and cut into thin slices, salt, simmer for 5 minutes. Add the cumin and cook for 1 minute, adding the water until the carrots are covered. Boil until the carrots are soft and the liquid has reduced. Mix with the rest of the butter. Let it cool on a plate.
Then roast 320 grams of carrots until the peel is charred. Place it on a tray and cover it for a few minutes. Peel and set aside.
Prepare apricot jelly by placing the apricot kernels in a metal bowl. Boil 90 g of water and pour over the apricots. Leave it for an hour and mix until smooth. Let it cool.
For each person, combine 80g of roasted carrots in a pie pan, 25g of mashed carrots with cumin, a little olive oil, and a few pieces of orange slices. Unmold then decorate with apricot jelly.
Find all recipes here Globalism.