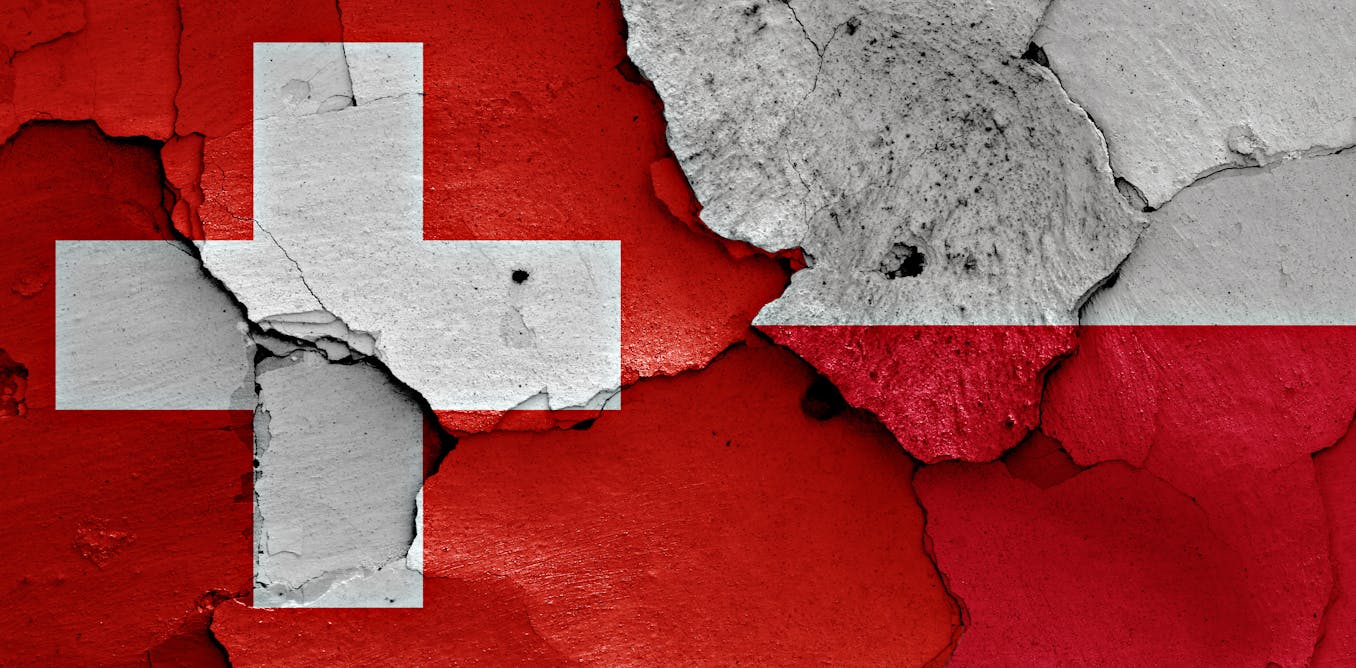 During the Swiss federal elections on October 22 Reinforced An outgoing populist majority, at the expense of environmentalists. The main issue in the election this time was not the environment, but immigration. It was also one of the main topics in the Polish legislative elections, which took place a week ago, in a surprisingly large way Progressing To the pro-European centrist coalition over the populist conservative party that has been in power since 2015.
Switzerland is certainly not Poland, it is four times less populated with a population of about 9 million people compared to about 38 million in Poland. It is a developed economy, strongly committed to its geopolitical neutrality, and is a member of the European Free Trade Association, but not a member of the European Union, which it does not wish to join. Poland, considered the largest emerging economy in the European Union by the International Monetary Fund; It is a highly committed member of NATO.
Dealing with declining demographics
However, there are common features between Poland and Switzerland, starting with declining demographics. Their fertility rate is similar: 1.46 and 1.50 children per woman, respectively, in 2021, according to the United Nations. This translates, in Poland, into a negative average annual population growth rate between 2011 and 2021 (-0.08% per year, compared to +0.31% in Europe and +1.12% in the world).
While in Switzerland, during the same period, this rate increased by +0.95% This is thanks to the continuous flow of migration for several decades, but has now led to the emergence of… Fears. According to the Swiss Federal Statistical Office, the proportion of foreign residents in the total population rose from 14% in 1980 to 26% in 2022. 82% of them come from Europe, first from Italy and Germany (14% in both cases), then Portugal (11%).
For its part, Poland, which was once a country of immigration and fed American and European labor markets, has only recently turned to immigration – and thus selective – To compensate for its demographic decline. According to Eurostat, it has become the country in the EU that issues the largest number of residence permits to foreigners (Belarusians, Russians and Turks are in the lead): 970,000 permits in 2021, or more than a third of the total granted by all 27 countries. In 2022, the country received more than 1.3 million Ukrainians, the majority of whom were women and children fleeing the war started by Russia.
Purchasing power is another major issue
The Polish economy, closely linked to German value chains, is more affected by the recession in its large western neighbor (forecast -0.5% in 2023) than in the Swiss Confederation. It must be said that Europe, and Germany in particular, are of less importance for Switzerland than for Poland (Chart 1): 46% and 15% respectively of Swiss exports in 2021 are headed there, compared to 83% and 28% of Poland's exports. . . International Monetary Fund Expect GDP growth in 2023 of 0.6% in Poland and 0.9% in Switzerland (5.1% and 2.7% respectively in 2022).
However, inflation, which affects purchasing power, rose more in Switzerland, where it already exists, starting from a very low level: it almost quintupled there (2.8% in 2022 compared to 0.6 in 2021) while it doubled Three times in Poland (14.4% in 2022 compared to 5.1 in 2021). Along with immigration, health insurance prices, all especially in the Swiss Confederation, are increasing had become One of the main themes of the recent election campaign.
Plus de 85 000 lecteurs font confiance aux newsletters de The Conversation pour mieux comprendre les grands enjeux du monde
. Abonnez-vous aujourd'hui]
However, Switzerland remains one of the richest developed countries in the world. To be sure, real GDP per capita in purchasing power parity has been in relative decline since 1960 (it was then about 6.5 times higher than the world average). However, it still exceeds its US counterpart today, and is well above the European average (Chart 2).
The maintenance of Swiss incomes high is particularly due to the country's very dynamic specialization in international trade (Chart 3). This is characterized by a strong commitment to chemical and electronic products. Switzerland is generating increasing surpluses there, mainly due to its exports of health products: firstly pharmaceutical products, organic chemical products, as well as medical technology equipment.
There are many observations that, in Europe as elsewhere, economic realities do not always take precedence in electoral choices.
---
To delve deeper into the issue of the international integration of the Swiss economy, see the interactive pages CEPII profiles.