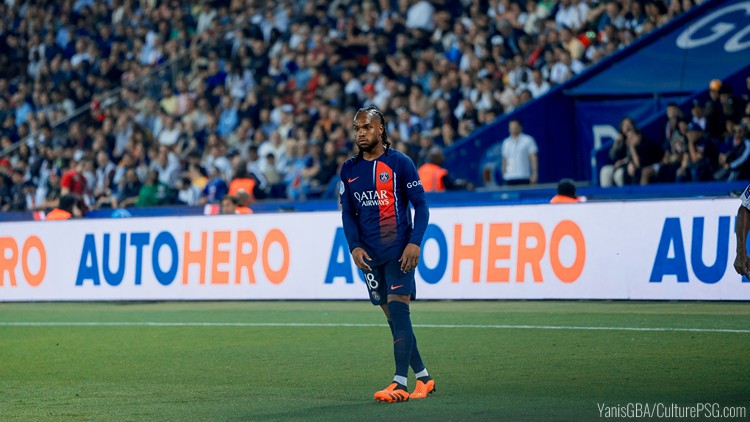 Renato Sanchez, on loan to Roma, is already suffering from physical problems. After his first injury at the end of August, the Portuguese midfielder was injured again on Thursday evening. It is enough to annoy his coach in Italy, Jose Mourinho.
After an insignificant season with Paris Saint-Germain, Renato Sanchez traveled to Roma this summer to be loaned there for the entire season. After making a 26-minute debut on August 20, the 26-year-old Portuguese midfielder was unavailable for two matches due to discomfort. After returning last weekend, the former Benfica player was injured again on Thursday evening after 27 minutes of play and was forced to give up his place.
" Renato Sanchez is a player who is often uncertain. It's hard to understand. Bayern Munich did not understand, and Paris Saint-Germain did not understand either. we [l'AS Roma]We get tired trying to understand » Jose Mourinho, already looking angry due to his player's physical problems, fired into the mixed area.
The third day of the Italian League is this weekend and Renato Sanchez is supposed to miss again due to a muscle problem.
It is hoped to return the next day after the international break. https://t.co/gVNwF83K9Z

– PSG Culture (@CulturePSG) August 31, 2023
" He is a great player who needs to play. He played 45 minutes in the last game, and had three days of recovery. He was in good shape to play today but he felt something off » Then detail the Portuguese technician. Renato Sanchez was replaced by Leandro Paredes, who was sold by Paris Saint-Germain to Roma, shortly before the half-hour mark and the Argentine was involved in the Romanian's first goal, prompting a rival to score past his own.
As a reminder, last season, the only one he played for Paris Saint-Germain so far, Renato Sanchez was injured five times, always muscular, and missed 19 matches.