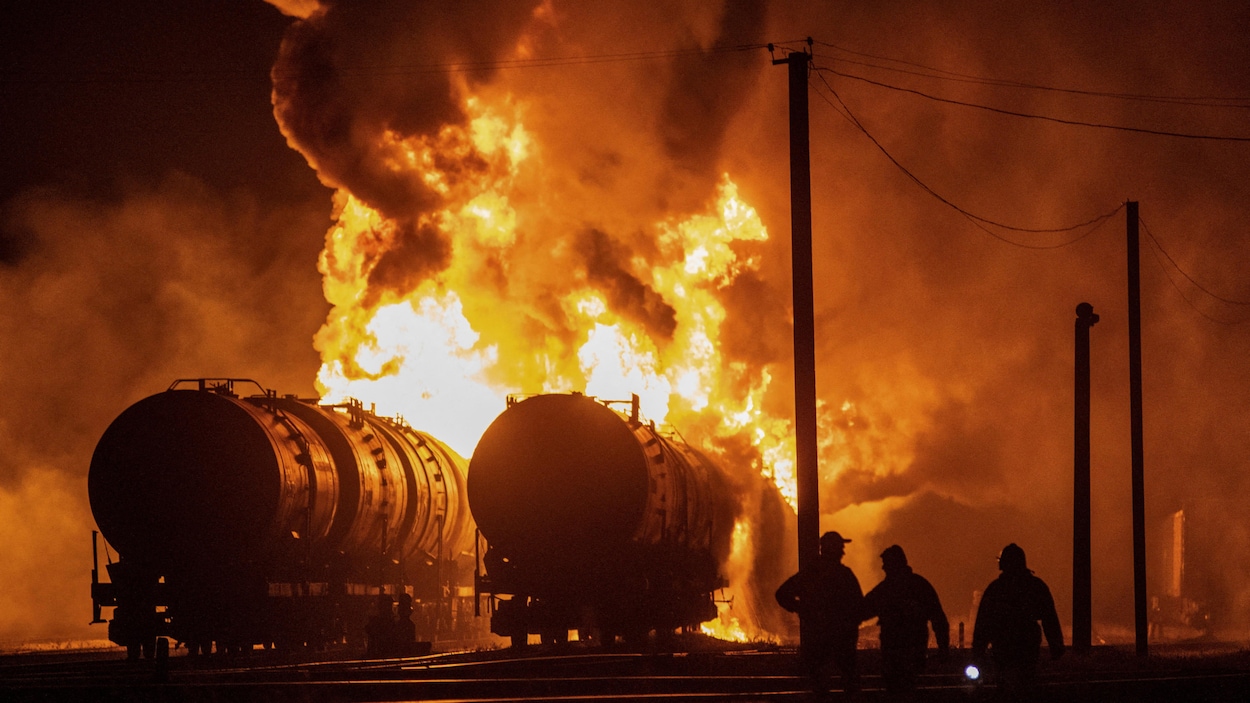 Ukraine announced Wednesday that Russia had bombed more than 100 sites in the past 24 hours, the largest number in a single attack since the beginning of the year.
Since Russian forces launched their offensive in February 2022, they have fired millions of artillery shells into Ukrainian towns and villages close to the front lines, reducing many to rubble across the country.
During the past 24 hours, the enemy bombed 118 towns in 10 regionsUkrainian Interior Minister Igor Klimenko said in a message posted on social media. This is the largest number of towns and villages to be attacked since the beginning of the year.
Moreover, the Russian attack on the oil refinery in Kremenchuk (central), which did not cause any casualties, required sending more than a hundred firefighters to fight the ensuing fire for several hours, according to Mr. Klimenko.
Ukraine and its Western allies fear that Russia will intensify its attacks on the country's energy infrastructure before winter, as it did last year.
Local officials reported that the night bombing killed one person in the Kharkiv region (northeast of the country) and another person in the Kherson region (south).
A raid also killed a resident of the Zaporizhia region, while a Russian drone attack killed one person and injured four others in the southern city of Nikopol.
The Ukrainian Air Force announced on Wednesday that it had shot down 18 out of 20 Russian drones launched overnight.
For its part, the Russian Ministry of Defense announced that it shot down two Ukrainian drones over the Bryansk and Kursk regions, near the border with Ukraine.