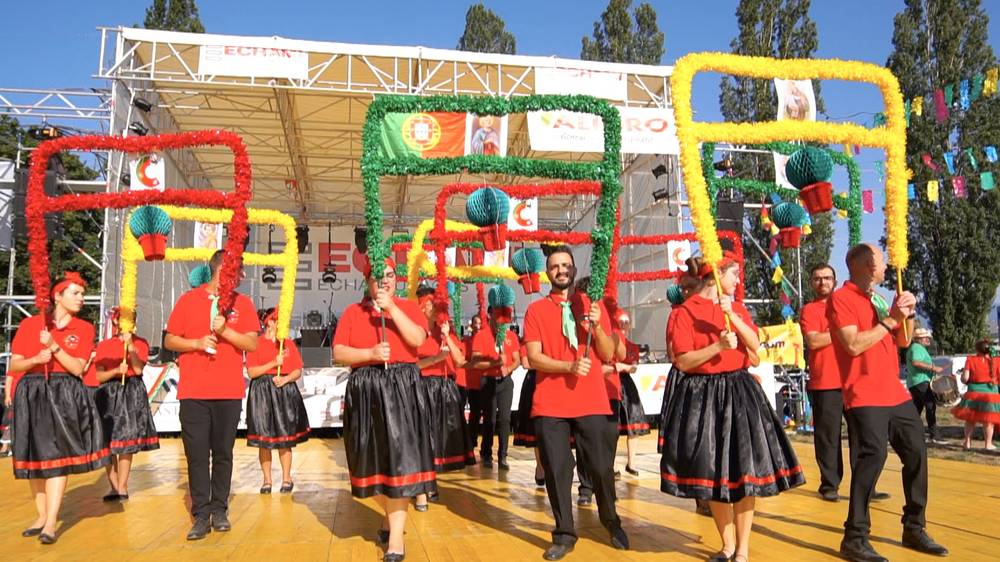 Despite the fame of the Fête de la Musique, the Fête de Saint Jean, organized this weekend by the Portuguese community in Geneva, drew several thousand people to the Satigny. This traditional event, with its folklore and celebration of saints, marks the beginning of summer.
Hundreds of cars parked on farmland: For a traditional St. John's Day getaway, follow the smoke of a barbecue. St. John's Day is first of all the constant colorful folklore of folk parades, which come from all over Switzerland to this music known to all Portuguese. On the arches, representations of several saints, including the well-known Saint John. Initially a pagan festival, Saint John once celebrated good harvests and the summer solstice.
But Saint John's Day for the Portuguese community is also the feast of the Sardines. It's grilled right here on these giant barbecues. The fetish fish was privately transported from Portugal in a refrigerated truck. It's cooked Portuguese style on both sides.
Grilled sardines are always popular here. Have patience and a lot of patience. And above all, don't fancy eating it with cutlery. sacrilege. In the parking lot, cars from all the cantons, and also from France. The Portuguese from abroad love to meet here. Grilled sardines and Portuguese folklore, it's a little piece of Portugal that comes to them.
In order not to run out of sardines over the weekend, the organizers planned everything: on Saturday evening, 400 kilograms of this fish had already been sold. But there is still 300 kilos left in the bowels of this refrigerated truck to ensure the festivities come to an end.