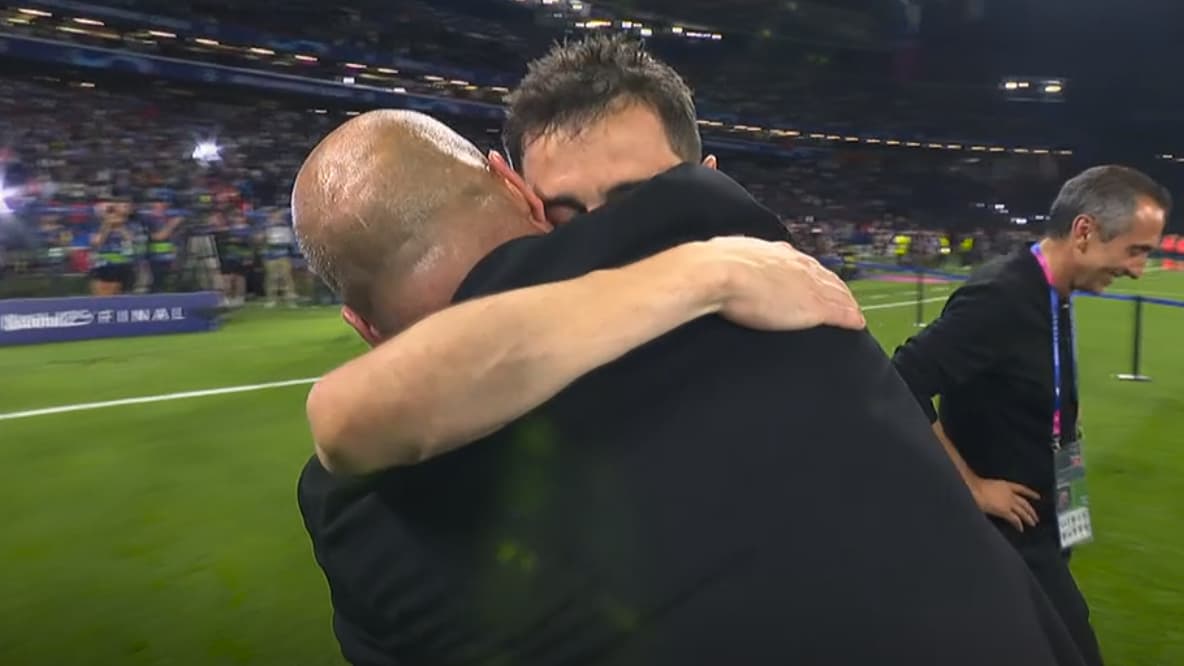 Pep Guardiola and Bernardo Silva hugged each other after Manchester City won the Champions League final: a moment of passion seemed like a farewell to at least one of them, against the backdrop of rumors that the Portuguese would be sent to Paris Saint-Germain.
What can they say to each other? We may never know, but the sweet embrace between Pep Guardiola and Bernardo Silva after City won Saturday's Champions League final seemed like a farewell to the Portuguese midfielder. The two men remained in each other's arms for several minutes, inseparable.
At the club since 2017, a year after the arrival of his coach Bernardo Silva, he has won it all under Guardiola. This trilogy is a dedication to all the work they've done alongside them over all these years. The first Champions League in the club's history, after which this team was operating, could mark the end of an era in City, and hasten the departure of Bernardo Silva.
The Portugal international is set to turn a (glorious) new page in his career. He told his captains of his desire to leave the north of England to sail towards new horizons earlier in the season. In which direction could it go? PSG made it a priority for his summer recruitment to make up for the shortfall on the right.
"it is a dream!"
Bernardo Silva particularly appeals to compatriot Luis Campos, who brought him to Monaco in 2014, and who already wanted to recruit him to Paris Saint-Germain in the summer of 2022. Having fulfilled his dream in Manchester, Bernardo Silva could see his wish come true in the coming weeks.
"It's a dream, Bernardo Silva stunned with a Canal + mic. We are very happy, we fought so much to get here. To give the Champions League to these fans, to this club, we worked so hard to win. We missed this competition. We did it. It's the best day of my career, no." I could be happier. It was a game with a lot of pressure. But we did it. We didn't play well in the first half, after the goal Inter gave us a lot of chances, but they're good too, they've come this far, I'm thinking of my grandfather, he Gone, he loved football so much, I'm so happy."