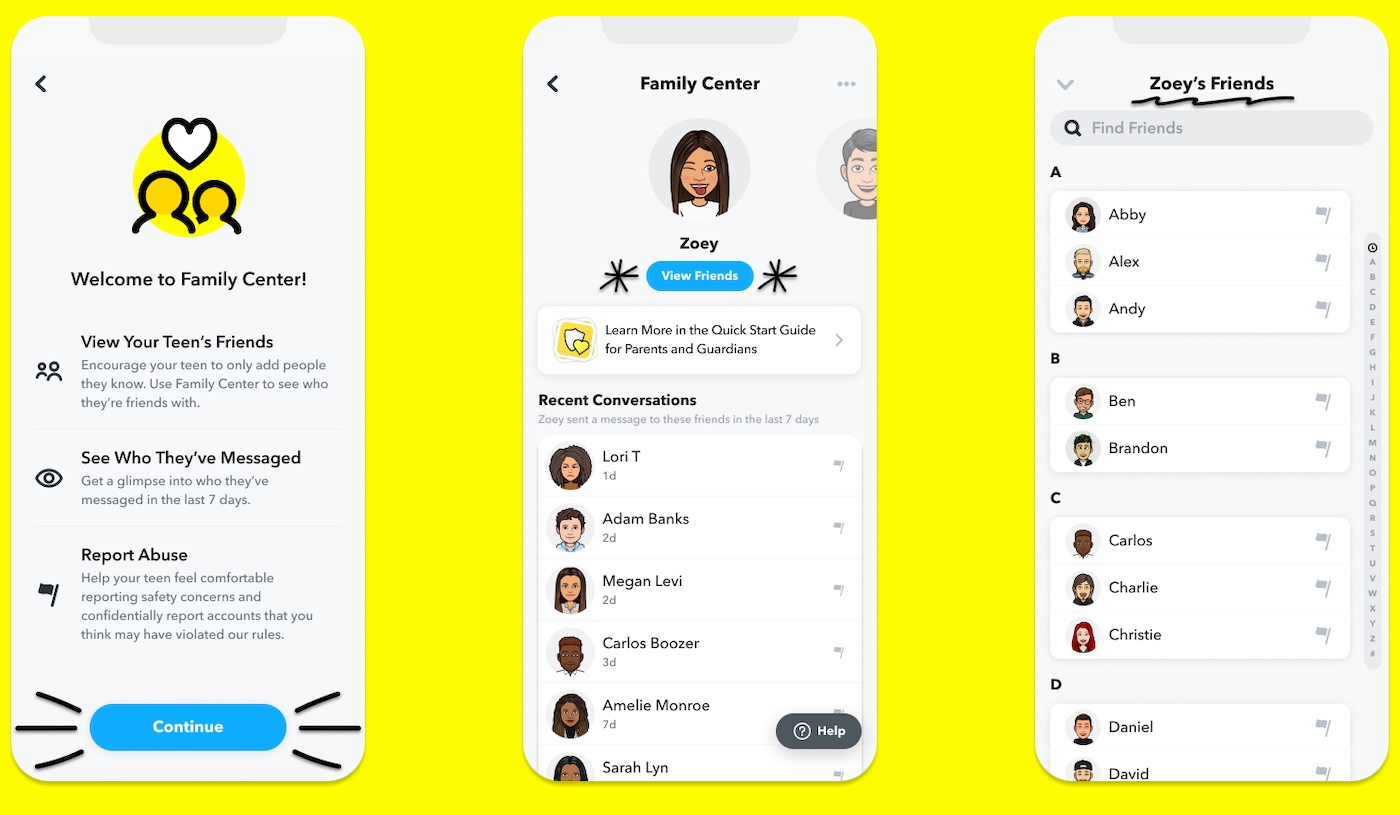 snap chat Goes to parental control and reveals Family CenterIt is a new initiative that will allow parents to monitor their children remotely. It is in particular a way to find out what repetition is.
Family Center is designed to show parents a commitment to their children in the real world where they generally know who teens are friends with and when to hang out — but without taking away from their private conversations. In the coming weeks, the social network will add a new feature that will make it easier to meet new friends.
In the Family Center, parents can also easily and confidentially report any accounts that may be targeted by Snapchat teams working to help protect users. Also, parents and teens will have new resources to help them have open conversations about online safety.
Here's what Snapchat says:
To help develop Family Center, we worked with families to understand the needs of parents and teens, recognizing that each person's approach to parenting and privacy is different. We also consulted cybersecurity and wellbeing experts to incorporate their opinions and views. Our goal was to create a set of tools designed to reflect the dynamics of real-world relationships and foster collaboration and trust between parents and teens.
There will be more features in the fall, including new content controls for parents and the ability for teens to notify their parents by reporting an account or content.