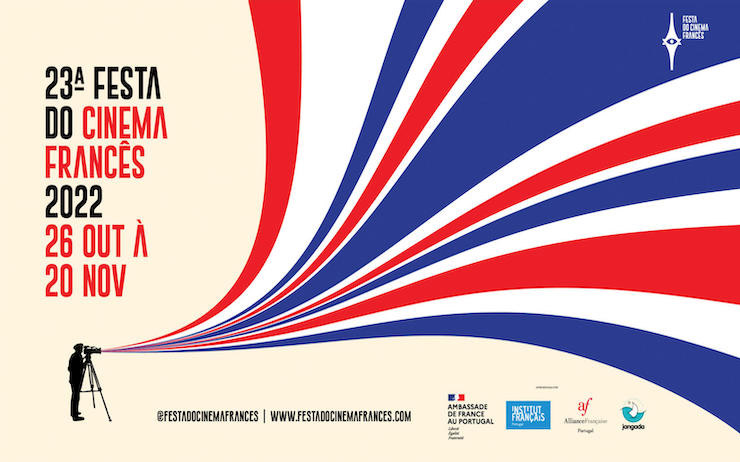 As of October 26, 2022, the Vista du Cinema Francais Portuguese cinemas will operate until November 20. This edition will be unprecedented, because it is part of Temporada France and Portugal 2022. Feature film Everyone loves JoanneDirected by Céline Defoe, the festival will open at the Sao Jorge Cinema in the presence of the director herself and part of the cast.
there Vista du Cinema Francais She celebrates her twenty-third birthday
Every year since 2000, the French Film Festival has moved to Portugal to present a wide range of films. A great moment in French cultural life in Portugal and we appreciate it very much. The event takes place in the heart of ten cities in the country this year: Lisbon, Almada, Oeiras, Coimbra, Porto, Évora, Viseu, Faro, Lagos and Funchal. Like last year, the partnership with NOS Cinemas will make it possible to renew the Tour do Cinema Francês por Portugal, a program that aims to enable areas far from large metropolitan areas to host this rich cultural programme. The NOS cinemas in the cities of Evora, Faro, Funchal and Viseu will thus be able to actively participate in this film festival.
Edition 23 marked under Temporada Franca-Portugal 2022
This event is organized in close cooperation with the French Embassy, ​​the French Institute and the Alliance Française for Portugal; This 23rd edition will be marked under Cultural Impact's label Temporada Franca-Portugal. In effect, the month of February 2022 will be simultaneous in France and in Portugal, a programmed culture hors-norm that supports Franco-Portuguese relations and the lien that unites these two countries, in the continuity of presidents in Portugaise and France European Union.
A complete and varied programme
With more than 80 films presented in ten cities in Portugal, he could Vista du Cinema Francais This year it once again offers a varied program that will satisfy all audiences, especially the younger ones with a selection of films intended for young audiences. Spectators will also be able to discover several national previews and unseen films, as well as other films that have already been released in theaters last year. New this year, a selection dedicated to the culinary arts will delight discerning movie buffs. Finally, a documentary in partnership with ACID, the Independent Film Association, can be seen for its publication.
A little patience, the Film Festival is coming and will allow viewers to experience new adventures through the big screen!