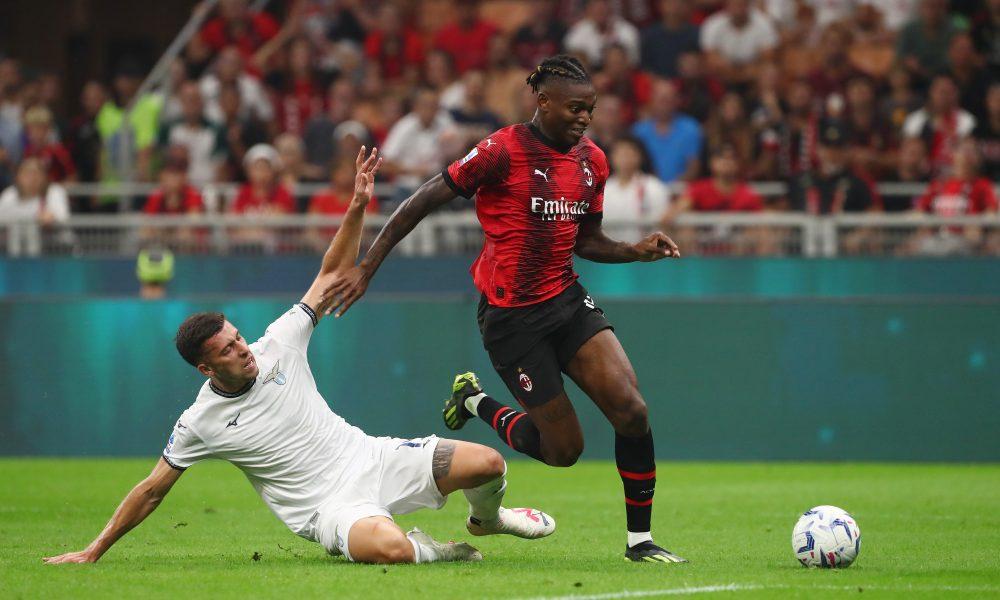 Against Lazio on Saturday, Rafael Leao ended a very good September with two new assists.
" We lost due to two accelerations from a man traveling at 35 km/h. » To describe the appearance of Milan – Lazio (2 – 0), Maurizio Sarri speaks best. His team, which had some difficulties at the beginning of the season, was not worthy and, according to him, was better. But a high-caliber player came along and tipped the scales in favor of the red and black team: Rafael Leao.
The Portuguese international twice possessed the ball from his left side, showed his speed, and was able to touch Christian Pulisic (60th) and then Noah Okafor (88th), who did not flinch in front of the post. If his first assist may seem somewhat ordinary, the second is "special for Leo": acceleration, back pass and goal.