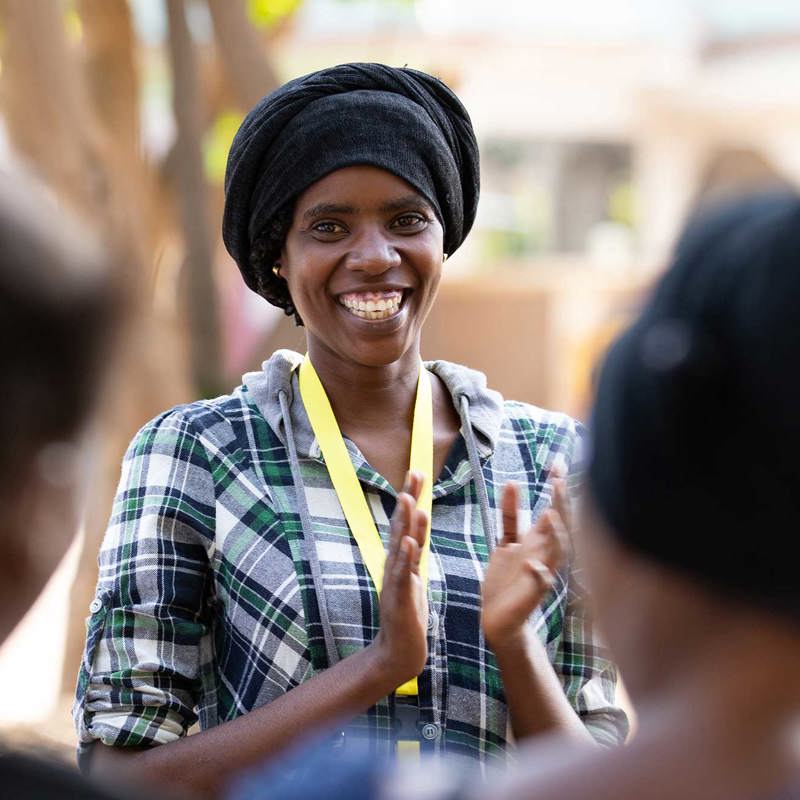 One May afternoon, Naama Waziri walked down a dirt street in Dodoma, Tanzania, carrying a bag full of condoms. At 22, this single parenting mom sets out to meet her past and future. She heads to one of the busiest intersections in her neighbourhood, where young people riding taxis on motorbikes are waiting for customers.
Nima, a community health worker and peer educator on HIV, knows firsthand that teenage pregnancy and HIV infection are shattering the dreams of countless girls and young women in her community, country and across the continent. In eastern and southern Africa, HIV disproportionately affects adolescent girls and young women. In 2020, nearly 4,200 adolescent girls and young women aged 15 to 24 contracted the virus each week in sub-Saharan Africa. Most of these infections occurred in eastern and southern Africa.
Desiring to help her peers overcome these barriers, Neama leads a community initiative to empower girls. The health worker is an inspiration to the young women in her community. It instills in them the will to educate themselves, the passion and the ability to act that they need to take charge of their own destiny.
"Our goal is to prevent unplanned pregnancies and HIV infection among girls and young women," Nima explains. We want girls to learn how to be listened to. Let them defend their interests in their encounters with men. Let them negotiate condom use. »
To guide her peers, Nima relies on her own experience. She knows that to beat the HIV epidemic among girls and young women, she must also raise awareness among men – especially those from the groups dating girls and young women in her neighbourhood. She knows something about it, because one of them gave birth to her four years ago, when she had just finished high school. The young biker left town for good – Naama had not heard anything about her.
That afternoon, at the motorbike park, I approached the motorcyclists, gave them information and gave them condoms against the virus. Although she did not realize her dream of becoming a doctor, today she is content to play a role that would save many lives.
My dream of becoming a doctor did not come true: I faced obstacles. When the opportunity to work for girls' health came up, I took advantage of it, says Grace. I love what I do. The girls I work with have gained self-confidence because we learn a lot. Together we avoided many injuries. »
Naima and other peer educators on HIV in Tanzania and beyond are on a mission to end the HIV epidemic affecting girls and young women. They are the first line of defense against infectious diseases such as HIV, and they help prepare for diseases in the future.