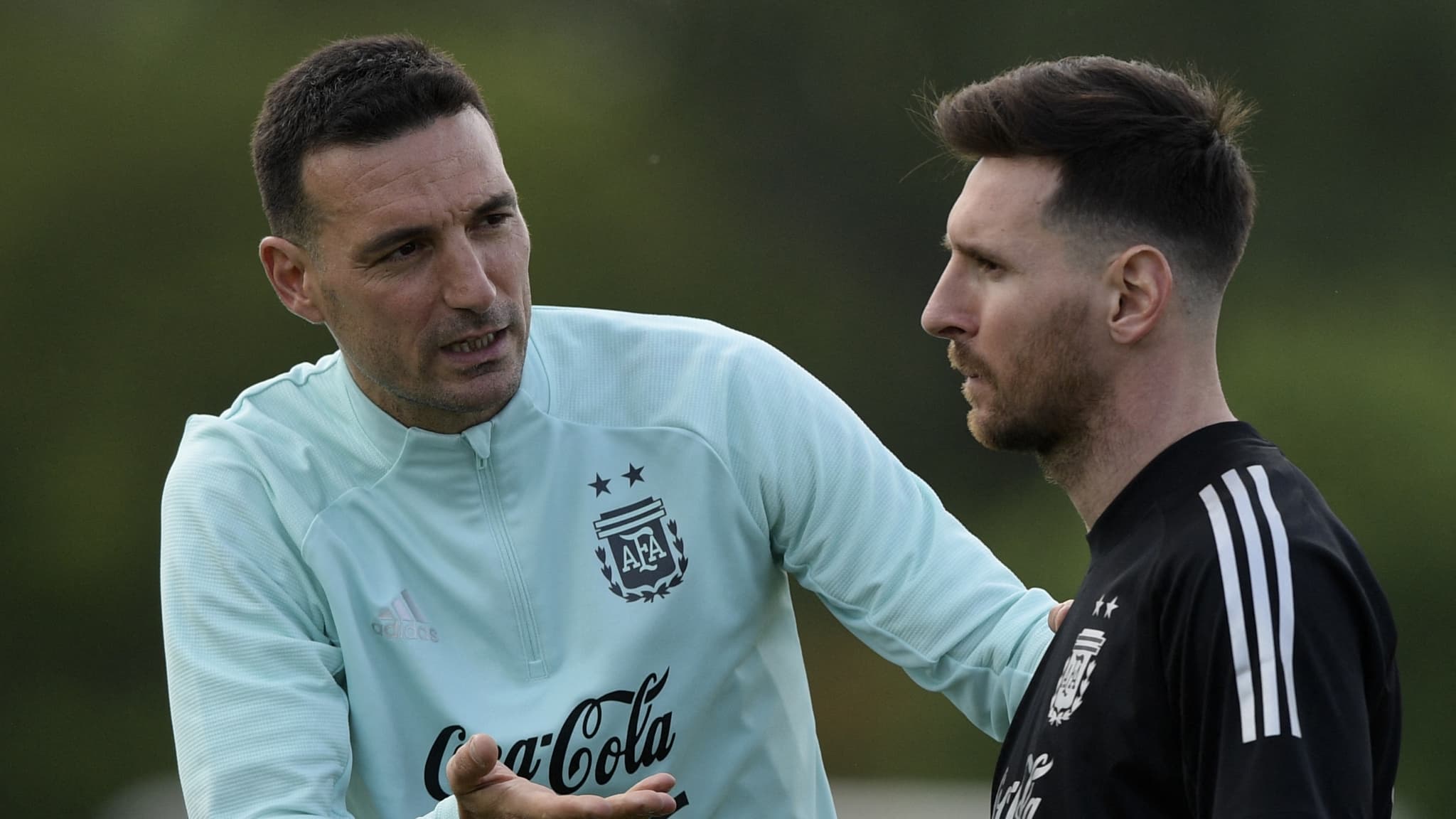 Argentina national football team coach Lionel Scaloni has compared the future sports retirement of Lionel Messi to that of Roger Federer.
How will the sports world react to the news of the end of Lionel Messi's career? For Lionel Scaloni, this would be similar to Roger Federer's recent retirement. Paying tribute to the Paris Saint-Germain superstar, the Argentine coach tied the illustrious Swiss tennis player.
"I think you have to take advantage of that. He's like Federer. He retired and what happened? Everyone was touched and said to themselves: 'He's not here anymore, he's not going to play more.' "At Jamaica (3-0), watching Federer play tennis? It was great to see him play."
"If I were a fan, I'd buy his shirt"
"The same will happen with [Messi]. So let's enjoy it, whatever the state. It's great to see him. I have the opportunity to train him, but if I was a fan, I would pay a ticket to see him and buy his shirt. The only thing left is to have fun. "I don't know if this experiment will happen again," Scaloni concluded.
Lionel Messi, 35, has 90 goals in 164 games for Argentina. He became the fifth player in history to achieve 100 wins for his country, joining this closed club of Spain's Sergio Ramos (131 victories in 180 matches), Iker Casillas (121 in 167), Portugal's Cristiano Ronaldo (112 in 189) and Mexico's Andres Guardado (101 in 177). ).