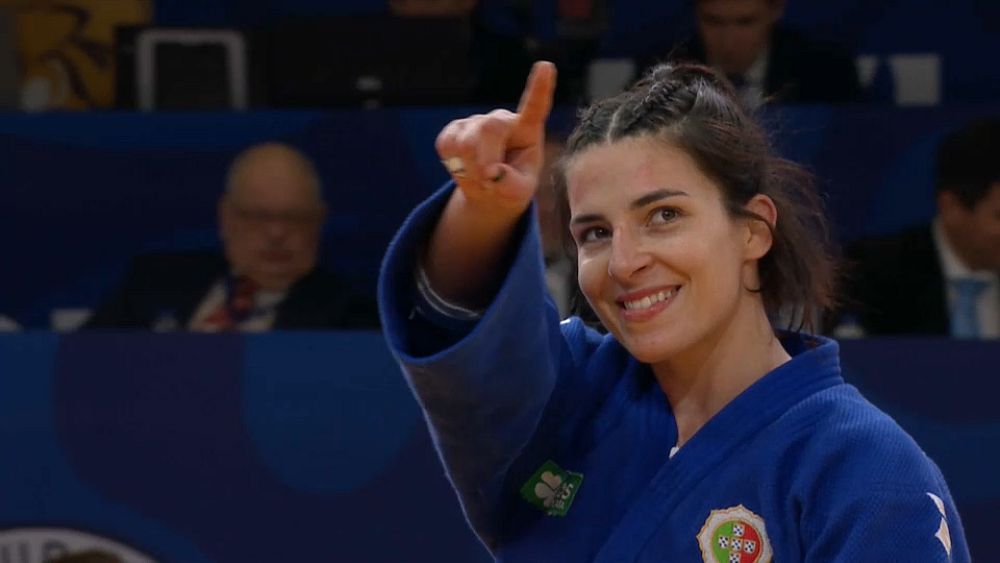 The second day of the Portuguese Grand Prix took place on Saturday in Almada, near Lisbon, in a packed enclosure.
At -63kg, Barbara Timo didn't disappoint her supporters. The Portuguese went clear before his victory in the final over Brazilian Gabriela Moraes. In doing so, Portugal won its first gold medal in the Skies of Fire competition.
Grand Prix Director Catarina Rodrigues presented the medals.
"The audience gives me more energy and motivation Barbara Timo said. It's amazing to feel such support, including from my family and friends. I hope it will be the same in every tournament. I am very happy to get the first medal for Portugal."
Uzbekistan's Obedkhon Nomonov in the -73kg category defeated Kazakhstan's Zhansai Smagulov in the final due to the quality of his footwork.
The medals were presented by the Director of Education and Training of the International Judo Federation, Muhammad Miriga.
My team has supported me a lot. Obidkhon Nomonov explains. When I'm tired, my coach, Elias Eliadis, encourages me. And when I hear his voice, it gives me the strength to fight back, especially when I'm tired."
At -70kg, Australian Oifi Coghlan was on fire all day and won the final against Venezuela's Elvismar Rodriguez. This is Australia's second gold medal in Grand Prix history.
IJF Sports Director Vladimir Barta presented the medals.
At under 81 kg, rising South Korean star Junwan Lee once again caused a sensation by defeating Azerbaijan's Ilgan Hajiyev in the final, confirming his new status in the category.
The medals were presented by referees Florin Daniel Lascau at the International Golf Federation.
The audience also had the opportunity to watch the return of Anri Egutidze at -81 kg. The Portuguese will be one to watch closely in the upcoming competitions. Meanwhile, the third and final day of the Portuguese Grand Prix promises to be an exciting one.