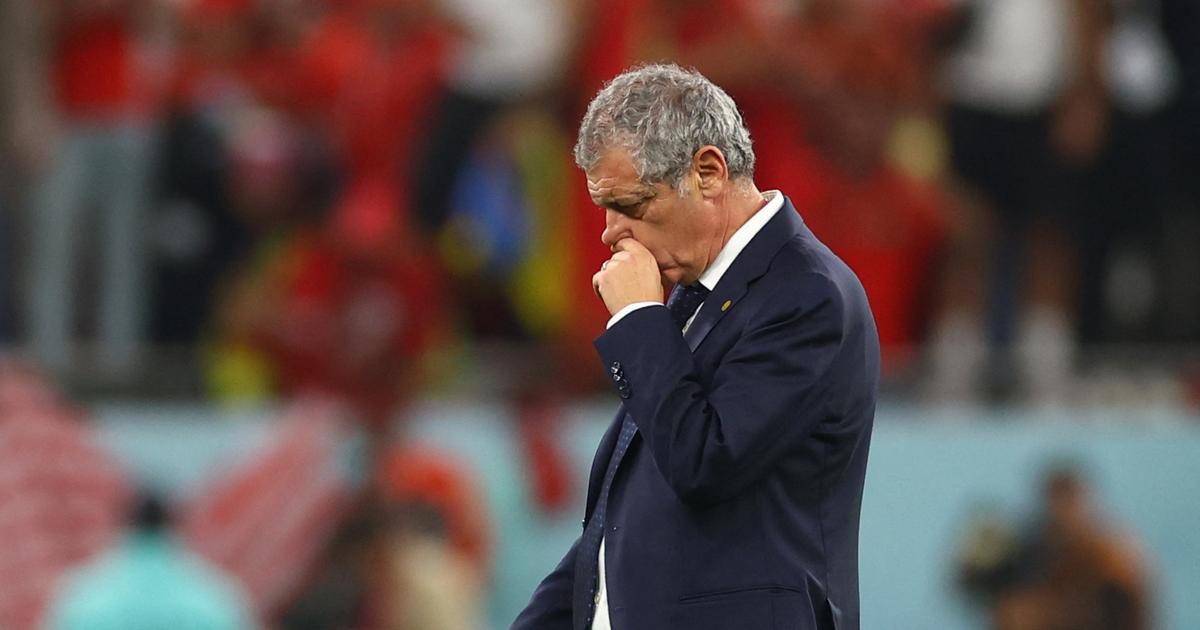 The end of applause between Fernando Santos and Portugal, Mourinho in pole position to become the new coach of the Seleção.
On Thursday, the Portuguese Football Association announced that Fernando Santos had left the Portuguese national team, five days after the Selecao was eliminated in the quarter-finals of the 2022 World Cup against Morocco (1-0).
The two parties reached an agreementTo finish the highly successful journey that started in September 2014He referred to the FPF, which is administered byHe will now begin the process of selecting the next national coachshe said in a press release.
Mourinho's path
"I leave feeling very grateful. (…) When you lead a group, you have to make some tough decisions. Of course, not everyone will be happy with the choices you makeFernando Santos reacted in a video posted on the Confederation's website. Last Saturday, after the last World Cup match, the 68-year-old Portuguese coach said he had no plans to resign, but the local press has since confirmed that the CBF leaders They want to shorten his term, which is supposed to last until Euro-2024.
According to the sports daily Record, Jose Mourinho will be the priority track for Al-Ittihad, who will even be willing to replace Santos temporarily in order to allow the Roma coach to finish his season with the Italian club.
No Comments from "Special One"
Asked by reporters shortly before Santos' departure was formalized, upon his arrival in southern Portugal to train with Roma, Mourinho did not comment.
Among the possible candidates are Portuguese coaches Rui Jorge (coach under 21), Abel Ferreira (Palmeiras), Paulo Fonseca (Lille), Rui Vitória (Egypt coach) and Jorge Jesus (Fenerbahçe).
Fernando Santos gave Portugal the first major trophies in its history: Euro 2016 organized in France and then won the Nations League 2019 on Portuguese soil. But the stern-looking coach, close to Cristiano Ronaldo since his five Ballon d'Or debuts at Sporting Portugal, is also responsible for the qualifiers he suffered in the Round of 16 for the 2018 World Cup and Euro 2020.
His critics criticized his overly realistic style of play, which did not allow Seleção to benefit from the emergence of a new generation of talented players. Then, in the middle of the 2022 World Cup, he ended up clipping Ronaldo, leaving him on the bench at the start of the round of 16 that beat Switzerland (6-1), after he showed his dissatisfaction with being replaced during the previous match.
The confrontation between the coach and his captain came at the end of a series of arguments about it.CR7Who parted ways with Manchester United in the middle of the World Cup, necessarily disrupting Portugal's run.