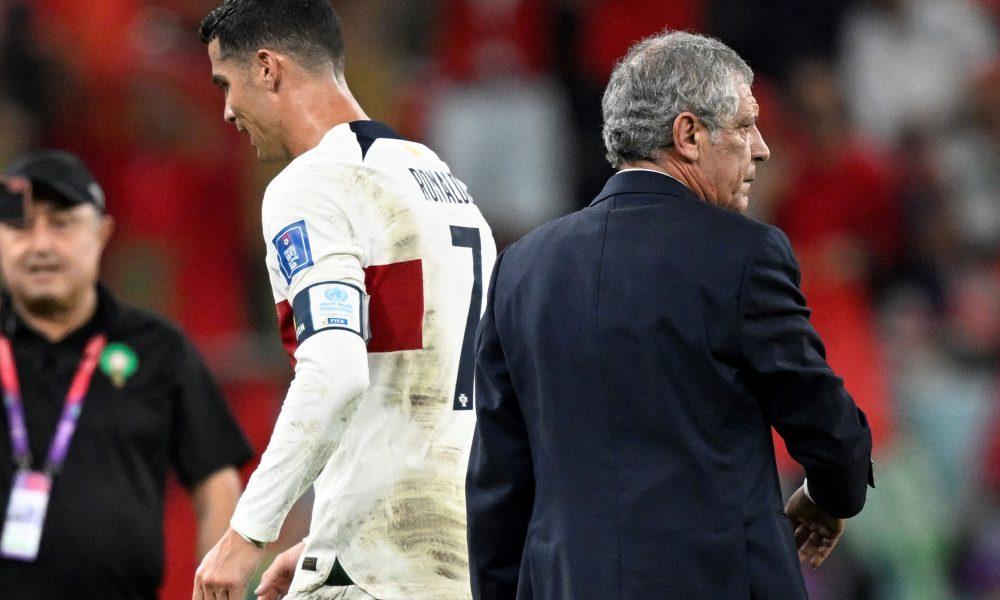 In an interview with Portuguese newspaper A Bola, Fernando Santos spoke in detail about the recent World Cup, including his handling of the Cristiano Ronaldo case.
Portugal's coach for nearly a decade, Fernando Santos was sacked after the defeat to the Seleção in the quarter-finals of the 2022 World Cup. After the 1-0 defeat to Morocco, the latter decided to dispense with Cristiano Ronaldo in the starting lineup for the second time in a row. Much criticism for this choice, and sir He explained this to the Portuguese newspaper A Bola :
"There was a moment in his career that was very difficult. The second half of 2022 witnessed six terrible months. Even mentally. It all started with a tragedy that befell his family, which none of us want to experience (Cristiano Ronaldo lost one of his sons). This moment hit him hard, and then there was the sports part. He did not do pre-season and did not train for two months. He then returned to Manchester United, but was barely used.
If you ask me if Cristiano Ronaldo is at the top physically and individually, I will tell you yes. It was because it always will be. No one takes care of their body and performance better than him. If we were to do individual tests, it would be at the top of the list. There is no doubt about this. (…) However, in terms of pace of play, that was the worst moment for him. He had no rhythm. We tried, in the games leading up to the World Cup, and then at the beginning of the World Cup itself, to get him back into the rhythm of the game, because that's what he was missing. » Explain first.
"It was a strategic decision. First, I had to think about the team. I thought it was the best decision from a strategic point of view. The technical staff and I, as you will understand, discussed this topic, and it was not an easy decision. There was also the personal dimension, the friendship and other factors, because he (Cristiano Ronaldo) had a lot of weight, it's true. But I had a big strategic decision in mind, and I thought it was the best option. This does not mean that Cristiano Ronaldo He shouldn't have come in, because he would have come in, and he could have even started the next game.
However, the match against Switzerland went so well (6-1 win) that there was no reason to change in the next match. I have only replaced one player, William Carvalho, with Rubén Neves."