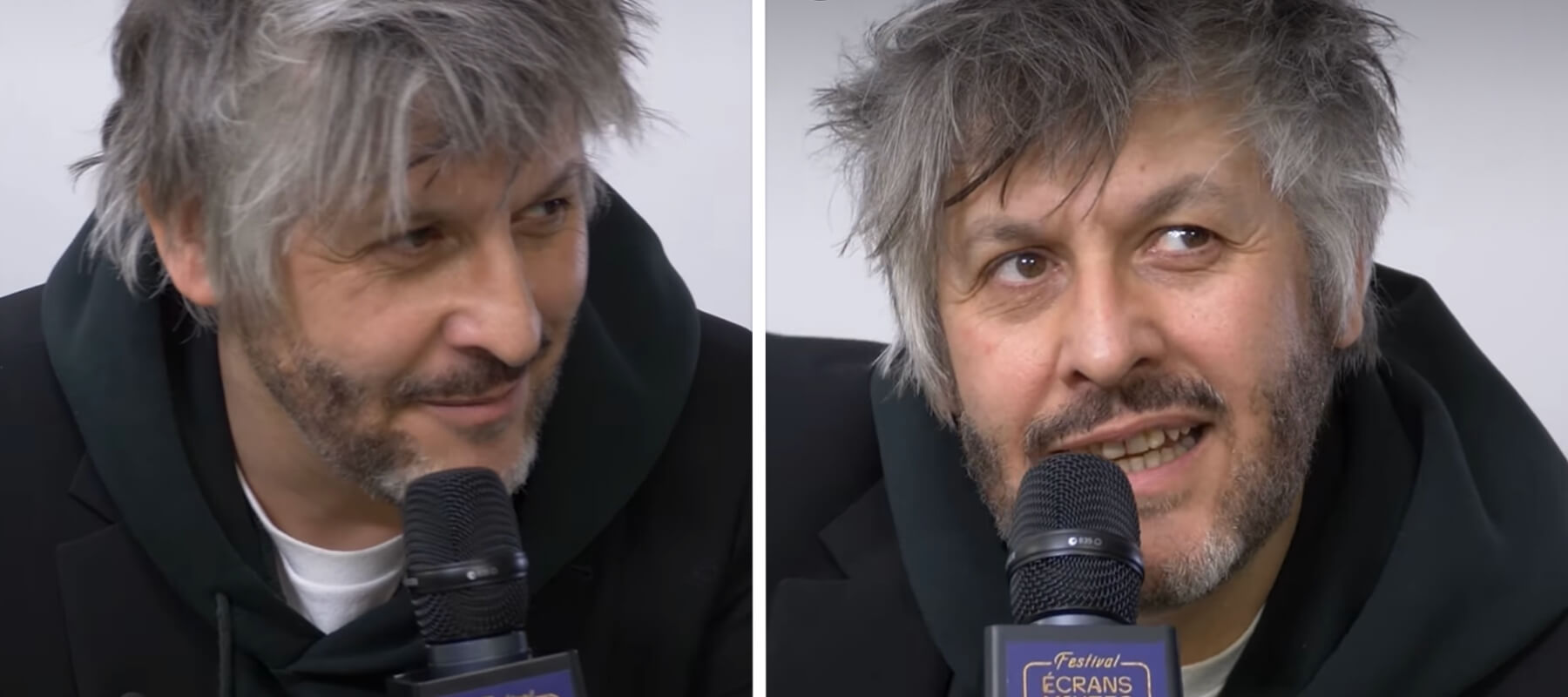 from 1any On March 9, the thirteenth issue of Mixed Screen Festival, whose jury chairman is Greek director Panos H. kotras. In partnership with Mastercard, our Special Correspondent brings you a daily meet-and-greet of the making of queer cinema.
Episode 9: The Winners!
The jury of the 2023 festival reveals its award list! Its president, Greek filmmaker Panos H. Koutras, director Marie Lussier, actress Farida Rahoug, actor Manuel Blanc, and journalist and author Jean-Marc Lalanne, for the film. The damned don't cry (Mastercard Grand Prize), and its two main artists, Aicha Tabaei and Abdullah Al-Hajouji (Previous Interpretation Award), and the Portuguese film wolf and dog (Jury Prize, in theaters April 12). Congratulations to the unforgettable winners My only wish Written by Lucy Borlito (in cinemas on April 5) who received the General Prize and the Jury Prize for "Culture Pass"!
Episode 8: Fabian Hernandez and Christophe Honor
Fabian Hernandez, Colombian director of the film Faron (in theaters March 15), he tells us about his beginnings in film and how he established his methods of working with young non-professional actors. We then continue our discussion with Christophe Honoré, guest of honor at the festival, about how his films are offbeat and the development of these themes in cinema.
Episode 7: Elaine Naviriani, Delphine Seyrig…
Meet Ellen Naveriani, who is presenting her second film in competition wet sand. He tells us about the difficulty of addressing LGBT issues in his home country, Georgia. Then Jean-Marc Lalanne, editor-in-chief of cinema Unbreakable And this year's mixed screen jury member, speaking about her book, just released, about feminist (and queer) figure Delphine Syrig…
Episode 6: Panos H. Kotras, Chair of the Jury
We spoke with Panos H. Koutras, Greek director of Attack of the giant moussakaAnd StrelaAnd Xeniaor DuduWho is the chairman of the festival jury this year. He talks about his own cinema, by necessity, about the evolution of LGBTQI+ films and festivals…
Episode 5: Zeno Gratton Julien de Saint-Jean, Ana Cabral
Interview with Zino Graton, Belgian film director heaven (released on May 10 in France), as well as one of the main actors, Julien de Saint-Jean, whom I had already met at têtu ·! But also the Portuguese actress Ana Cabral who tells us about the film wolf and dog which takes place on the island of São Miguel in the Azores (released on April 12).
Episode 4: Lucy Borlito W Louise Chevelot
Meet Lucy Borlito, DirectorMy only wish, and the main actress of the film is Louise Chevelot. Talking about striptease, sorority, and girl-to-girl love… The movie hits theaters on April 5th!
Read also:
Episode 3:
We take you on a journey! Precisely in Madrid, to discuss the exhibition dedicated to La Movida with the man and woman who made it possible, Adolfo and Gadea Autric, collectors from father to daughter, and then in Liverpool with the second guest of honor at the festival, the British director Terence. Davies (Distant voicesAnd still liveAnd deep blue sea…), a passionate filmmaker.
Episode 2: Blue jeans And in the body +
Meet Helen Seaver, producer of the very beautiful English film Blue jeans By Georgia Oakley, in theaters April 19, and in conversation with Lionel Soucaz and Stéphane Girard about their film in the body +. Two more of their films are currently showing at the Palais de Tokyo as part of "Exposé.es" about artists and AIDS.
episode 1 : Christophe Honor
The first evening of the festival opened with music with a projection love songsthe retrospective dedicated to Christophe Honoré, one of the guests of honor at the 2023 edition. He talked to us about his vision and queer cinema, while Yvan Mitivot, Artistic Director of Écrans Mixtes, gave us some keys to the festival.
Read also:
credits
Journalist: Frank Finance-Madureira
Directed by: Chris Lagg
Pictures: Julien Gibodeau, Emma Guardiola, Noe Margas, Chris Laag
Editing: Julien Giboudeau, Chris Lagg
Partner: MasterCard