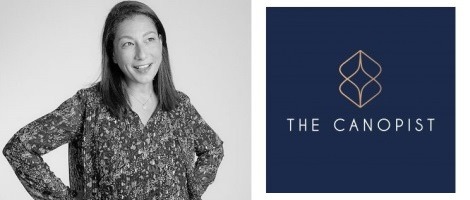 The Canopist was established, led by Sabria Al-ShaafHe graduated with a master's degree in cell biology and physiology. She majored in microbiology, and her university training allowed her to do so We realize the impact of infinitely small : Stress, UV rays, gases, bacteria, viruses… On the infinitely large: the human body.
The story of the canopist
Sabriya Al-Shaaf graduated Master's degree in cell biology and physiology At the University of Sciences in Toulouse 1999. It specializes in microbiologythe science of bacteria and viruses but also the science of cell dynamics with the expression of genes (epigenetics).
His academic background and personal experience led him to the following conclusion: " Chronic stress, in particular, leads to imbalances in cellular metabolism, sources of daily hassles such as difficulty with digestion, migraines, insomnia, pain, etc. in mild cases. While medicine knows how to diagnose many diseases, stress, the root of this damage, is rarely treated, or even forgotten. ".
The founder used everything she gained to develop A protocol that keeps the individual away from the physiological damage caused by stress. This protocol has been tested with More than 200 customers per year for 8 years.
To obtain permanent results, canopest consultations are performed in two stages:
The attack phase lasts 4 months (One appointment per month): This step aims to achieve the desired physical and emotional health.
Maintenance phase for one year (One meeting per quarter or semester): Once the attack phase is complete and goals are met, the brand provides a results interview and follow-up.
Become a canopist
The Canopist encourages you to become a practitioner with purpose To help people let go, and help relieve their daily worries resulting from toxic stress and Transferring ancestral anti-stress practices. Branding also provides you with the opportunity To pursue an exciting careerwhich aims to bring fullness and happiness in life and good health to people.
To help you succeed in your new mission, the brand promises you the following:
Learning journey Directed towards your activity and its success
A proven and knowledgeable method
Personal support
Freedom to work full time or in addition to another activity