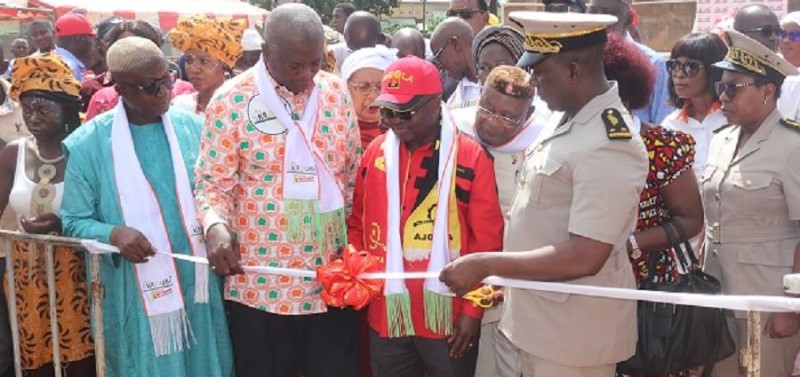 On Thursday, June 8, 2023, Karamoko Kony, Deputy Governor of Sable Sipingo, officially launched the 7th edition of the Karoubi Cultural, Economic and Tourism Week on the theme: "Literacy, a tool for financial inclusion and empowerment of women".
On this occasion, Karamoko Kony indicated that this festival provides a platform for exchange and communication between local, semi-regional and international economic actors. But it also remains a show to show the dynamism of the economy at the regional level.
According to colleague Aip, the festivities kicked off with the presence of the administrative authorities and economic workers of the Zanzan Autonomous Region. He also explained the importance of literacy in empowering women in a region where the illiteracy rate is 71.14%.
For his part, the Ambassador of Angola to Côte d'Ivoire, Domingos Feliciano Pacheco, who was the special guest of the edition, expressed his happiness at the consolidation of relations between Côte d'Ivoire and his country.
The week will end on Saturday, June 10th. It will host around twenty pavilions in the agricultural, commercial and tourism sectors as well as seminars led by experts from different backgrounds. It is characterized by the presence of several countries, including Burkina Faso, Mali and Angola.
First Deputy Mayor of Bondoukou, Borahima Ouattara, Representative of Burkina Faso's Ambassador to Côte d'Ivoire, Salimata Barrow, President of the Ivorian-Portuguese Chamber of Commerce, Borges Filomena, and Colonel Ambroise Dzondout took over. to celebrate.
Karoubi, according to colleague Aib, was a traditional dance performed by young girls sitting at a height of about three meters on beams that carried mostly horse's tails and that swayed to the rhythm of the musical sound.
The purpose of this dance, at the right time, was to wake up the men as they recited the Quran on Laylat al-Qadr a few days before the end of Ramadan.