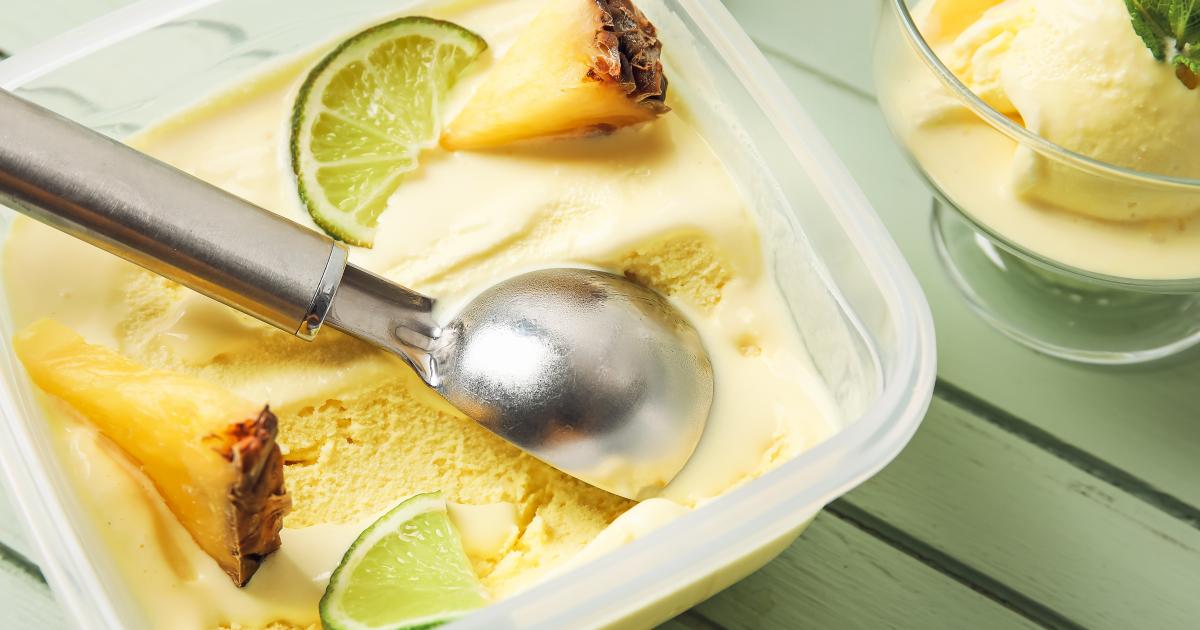 See the rest of this article below
Suggested video What products are in season in June?
Video 1 of 2

Every summer, the French are big consumers of ice cream. They eat at least 6 liters per person. But not everything is rosy on ice cream shelves. Find out the elements you need to know to choose the highest quality ice cream and drinks and avoid the risks.
As with tarama or syrup, most industrial ice creams contain colors that are supposed to make them "prettier" and "more attractive" to encourage purchase. The color of normal vanilla ice cream will be very white, not yellow. Also pay attention to the presence of beans, real vanilla usually does not contain any beans. Same for pistachios. It should be tan in color and not shiny green or backed only by that nut. Even soft drinks are no exception, with lemon-based ones often being more yellow than they should be. But the presence of coloring is not the only problem with ice cream and sorbets.
Handmade ice cream or sorbet generally weighs between 750 and 850 grams per liter. For industrial bins, we often have around 450g-500g per liter. How do we explain this difference? During manufacturing, manufacturers use "diffusion," a technology that consists of fusing air into ice.
This practice is governed by the suppression of fraud: the minimum weight of ice cream per liter cannot fall below 450 grams and air cannot account for more than 55% of the final product.
Therefore, the ice cream that weighs more is a product that contains more ingredients and therefore of better quality.
All kinds of ice cream and industrial sherbet may not be banned! There are very good products, you just have to decipher the labels. Start by checking the net weight and then look at the ingredients. For sherbet, it must contain at least 25% fruit (15% for citrus), and some references have more than 60%, which guarantees real quality! The name "whole fruit sherbet" guarantees a content of at least 45%.
For ice cream, real milk or fresh cream is preferred rather than powdered milk or milk protein. Shorter ingredient lists are often the best. Choose products with the shortest combination possible. Avoid products with these additives such as pectin (E440i), xanthan gum (E415), carob seed flour (E410), dextrose, glucose syrup or lecithin (E322).