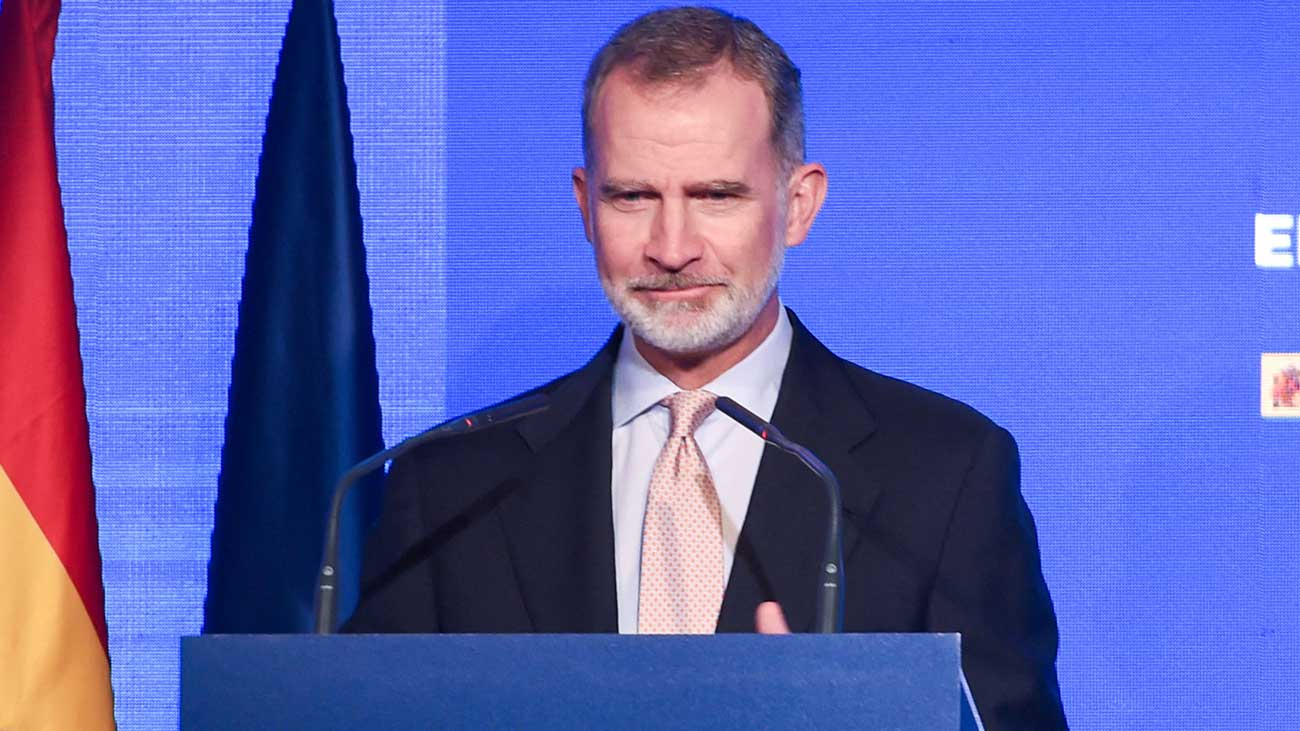 King Felipe Casa América visited Thursday 15 June 2023 to present the King of Spain Awards for International Journalism 2023. These awards are the highest Ibero-American journalistic awards, for Spanish and Portuguese-speaking media and journalists.
Also read: King Philip presents the European Charles V Prize in Yuste Abbey to António Guterres
International Journalism Awards awarded to Casa América
King Felipe presided over the ceremony and on Thursday presented the 2023 King of Spain International Journalism Award. The awards are given in recognition of the journalistic work of Spanish and Portuguese-language journalism professionals from the states that make up the Ibero-American community. The award also mentions the extent to which Spain maintains historical ties with these countries and continues to value their cultural ties.
The ceremony, presided over by King Felipe VI at the Casa América, began with the showing of a video clip marking the 40th anniversary of the awards. The Minister of Foreign Affairs, European Union and Cooperation, José Manuel Albares, and the President of the EFE News Agency, Gabriela Canas, took the floor. A video was shown showing each winner's photo.
Also read: Queen Letizia becomes honorary student at her former university of journalism
The King of Spain, accompanied by the authorities, went up on the stage and proceeded to award the prizes. These awards were created by EFE and the Spanish Agency for International Development Cooperation (AECID). They have been awarded every year since 1983. The storytelling award goes to Mexican N+ Media for its reporting on fentanyl. The Prize for International Cooperation and Humanitarian Action goes to Frontera Digital for its photo reportage on the story of a woman of not her generation who was accidentally kicked out of her home. The Environmental Prize was awarded to the Spanish public company RTVE for its report "Living Soil", which also won first prize, the International King of Spain Prize. The cultural prize was awarded to the Mexican newspaper Milenio for its portrait of Nicaraguan writer Sergio Ramirez. Finally, the photography award went to Colombian photographer Manuel Salvador Saldarig for his photo report on immigrants, which was published in El Colombiano. Independent Colombian digital media Cuestión Pública has been named Best Ibero-American Media.
King Philip gave a speech after the awards ceremony and then attended a meeting with the winners after the ceremony. In his speech, the king said: These awards reinforce the importance of excellent journalism in today's world, to learn more and better what is happening, what is happening to us collectively and to make personal decisions and participate in the collective improvement and making of our communities. »