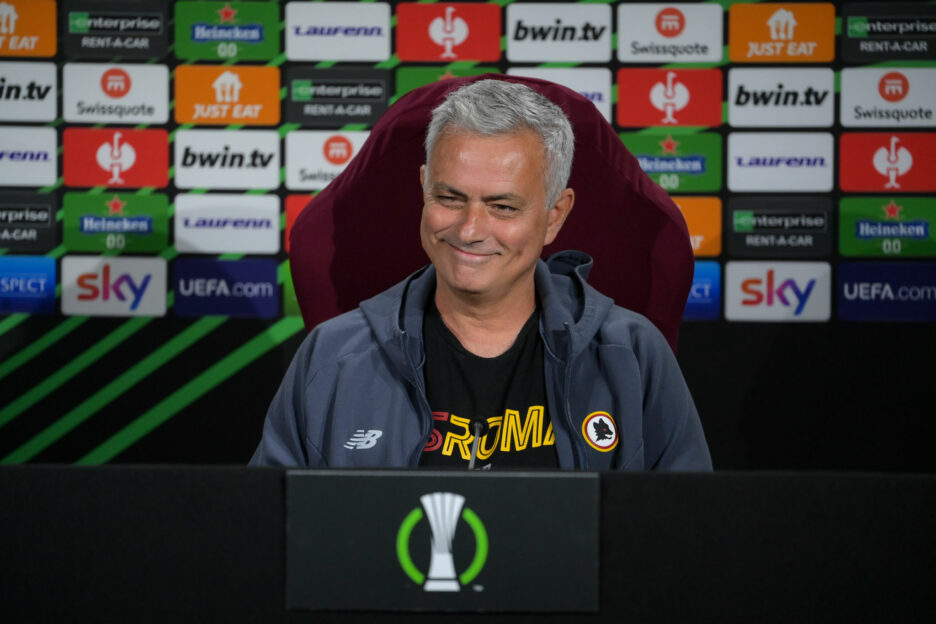 Roma coach Jose Mourinho has sent a small shovel to Tottenham president Daniel Levy. The latter decided to sack the Portuguese a few days before the Carabao Cup final last season.
Tottenham sacked the Special One on April 19 last year, just six days before the club traveled to Wembley to face Manchester City – a match they lost under interim manager Ryan Mason. A little over a year later, Mourinho is set to play another final, this time in the European Conference League, with Leicester City on the way.
Roma drew 1-1 at King Power Stadium in the first leg last week and they will be looking to do the same in the Italian capital on Thursday night. Mourinho is keen to attend the match, but during his pre-match press conference, the Portuguese couldn't help but throw a little buzz at his former employers and their decision to fire him before the Carabao Cup final.
"It's the same in every match. I always say there is one match I haven't won, and that's the next match. The next time I haven't won. So I always want to win the next game. If the next game is the semi-final, then it's the turn The semi-finals of course gives you the right to play the final if you are not disqualified before the final! But it gives you the right to play the final, so of course it's not just the next game, it's a special match. And of course we want to win." Jose Mourinho said.
advertisement