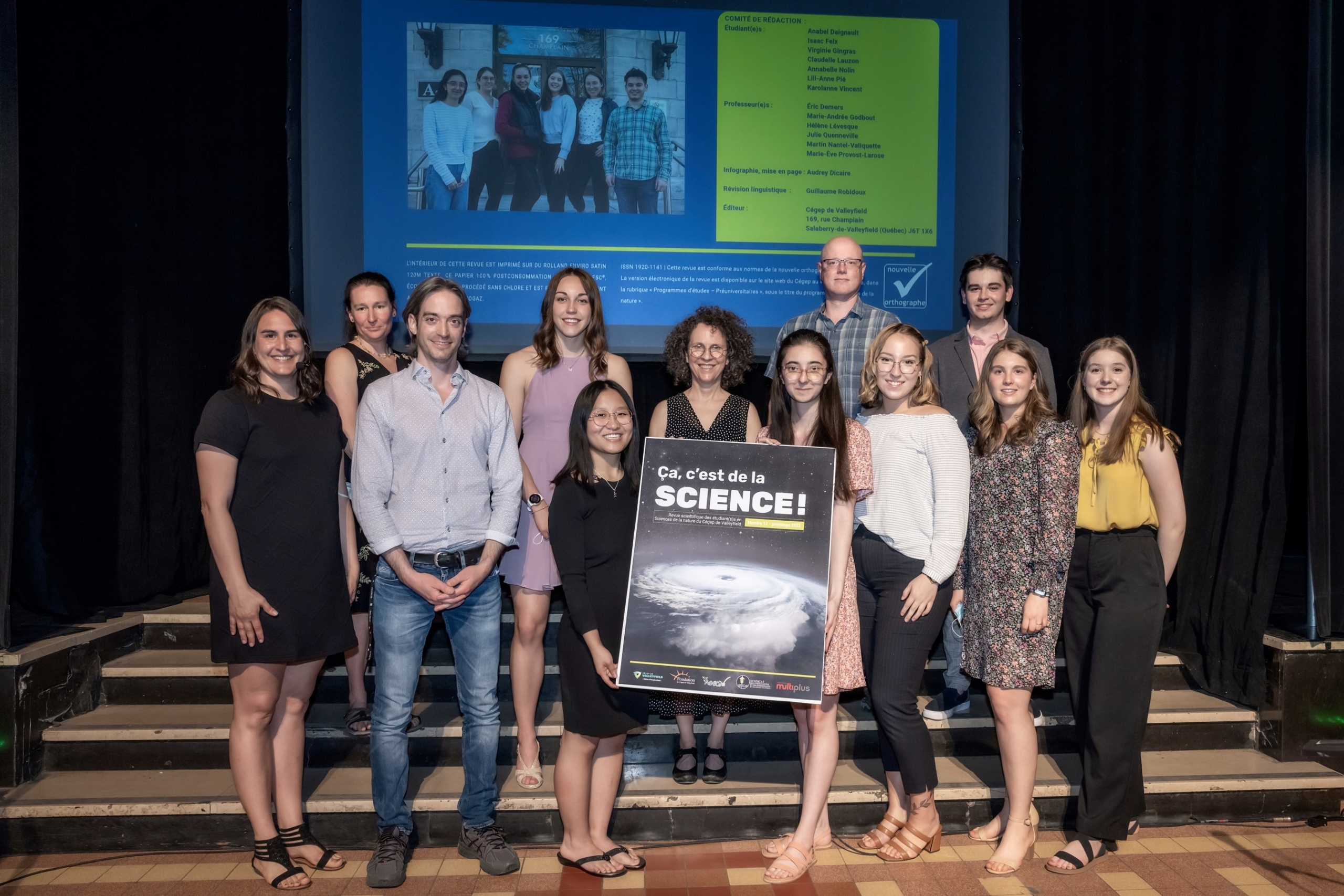 Natural sciences students at the Cégep de Valleyfield have launched their 12th science journal. (photo courtesy)
this is sciencethe journal that summarizes and circulates a summary of work for students in the natural sciences at the Cégep de Valleyfield, recently launched its twelfth edition.
Twelve articles make up the magazine's content. "This is a group that knew how to help each other and push each other up when necessary," said Marie-Andre Goodbot, Natural Sciences Program Coordinator. Although our graduates started CEGEP at home, they have adapted particularly well to studies in the context of the pandemic. »
To this end, Marc Remillard and Francine Bellaire, General Manager and Director of Studies respectively, highlight the students' perseverance and resilience. They also noted the importance of trusting each other in their academic and professional lives.
Topics in the journal are varied and relate to mimicry, the effects of floods in British Columbia or the James Webb Space Telescope. The writings provide a better understanding of some scientific phenomena.
The magazine is available at Cégep reception. This fall, nearly 2,500 copies will be distributed, mainly in high schools in the area. It can also be consulted online at the Cégep website.
As always, the collection has a graphic side that gives it a modern and professional look.
$100,000 to donate
During the magazine's May 13 launch at Café Chez Rose, electrical engineer Serge Lecompte made the largest private donation in the history of the Cégep de Valleyfield Foundation. The entrepreneur made a $100,000 contribution which will support students in the natural science program, the Pure and Applied Science portfolio, for 10 years.
Odette Peron, President of the Foundation's Board of Directors, thanked the former student of the Séminaire. She added that supporting committed people makes it possible to directly contribute to the education and development of the next generation.
Retired Pharmacist Michelle Vinnett and the Foundation donated $18,000 to students in this program during the evening.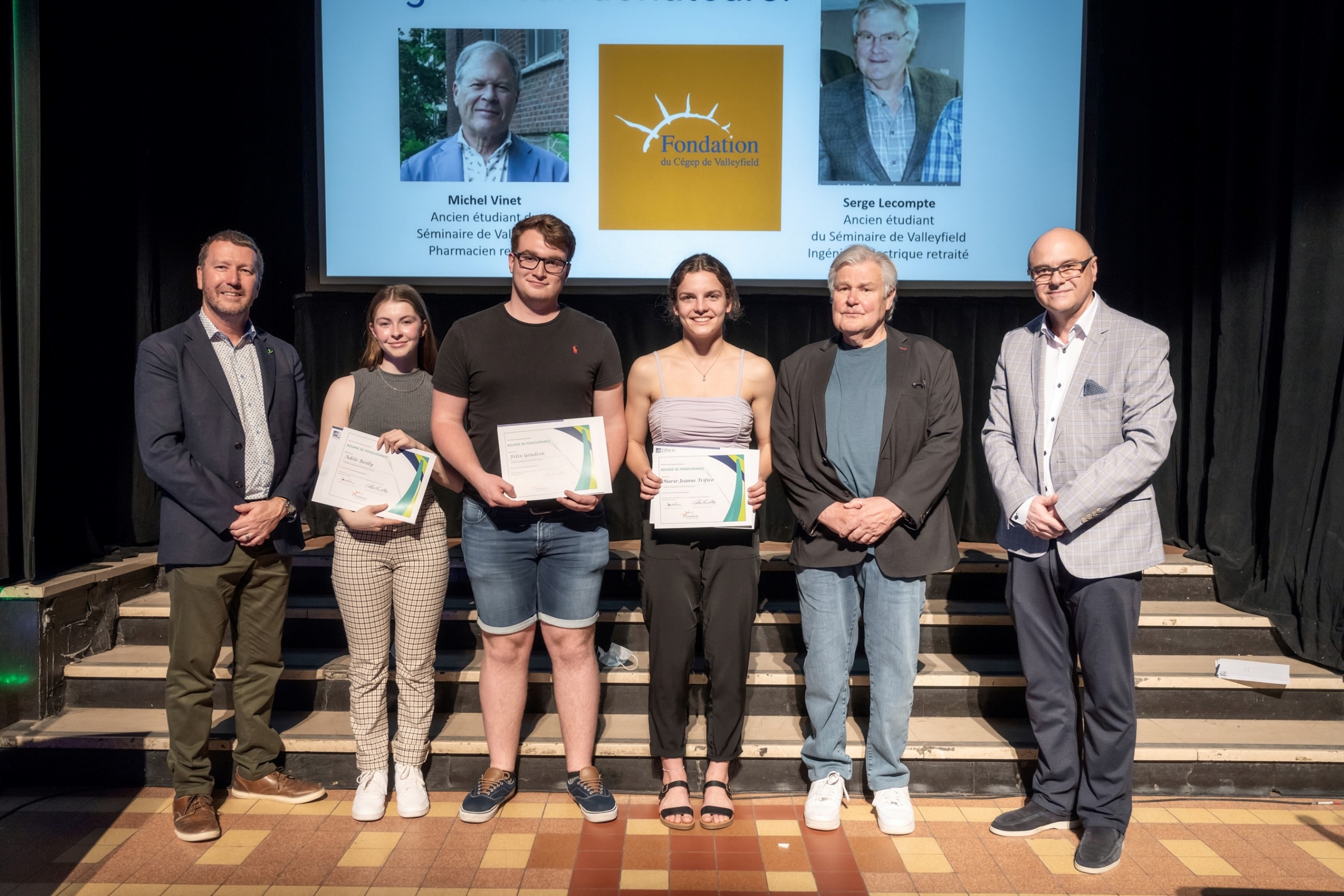 Marc Remillard, Director General of Cégep, Serge Lecombet, former student of Séminaire and generous benefactor, Yves Trotier, Director General of the Cégep Foundation with three scholarship students who saw their perseverance recognized. (photo courtesy)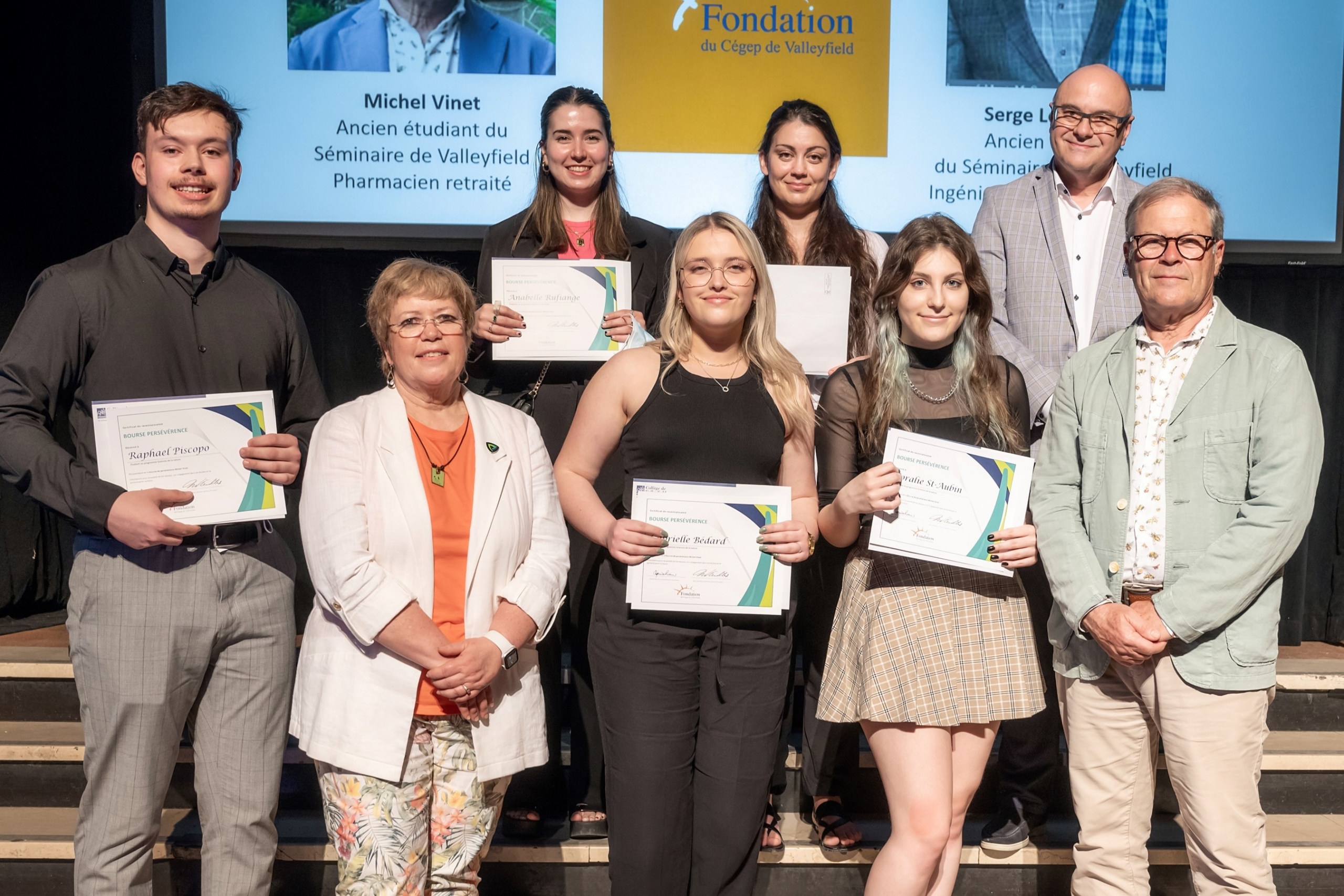 Director of Studies, Francine Bellaire, former student and benefactor Michel Vignet and Yves Trotier, CEO of the Foundation, with students who contributed to the scientific journal. (photo courtesy)