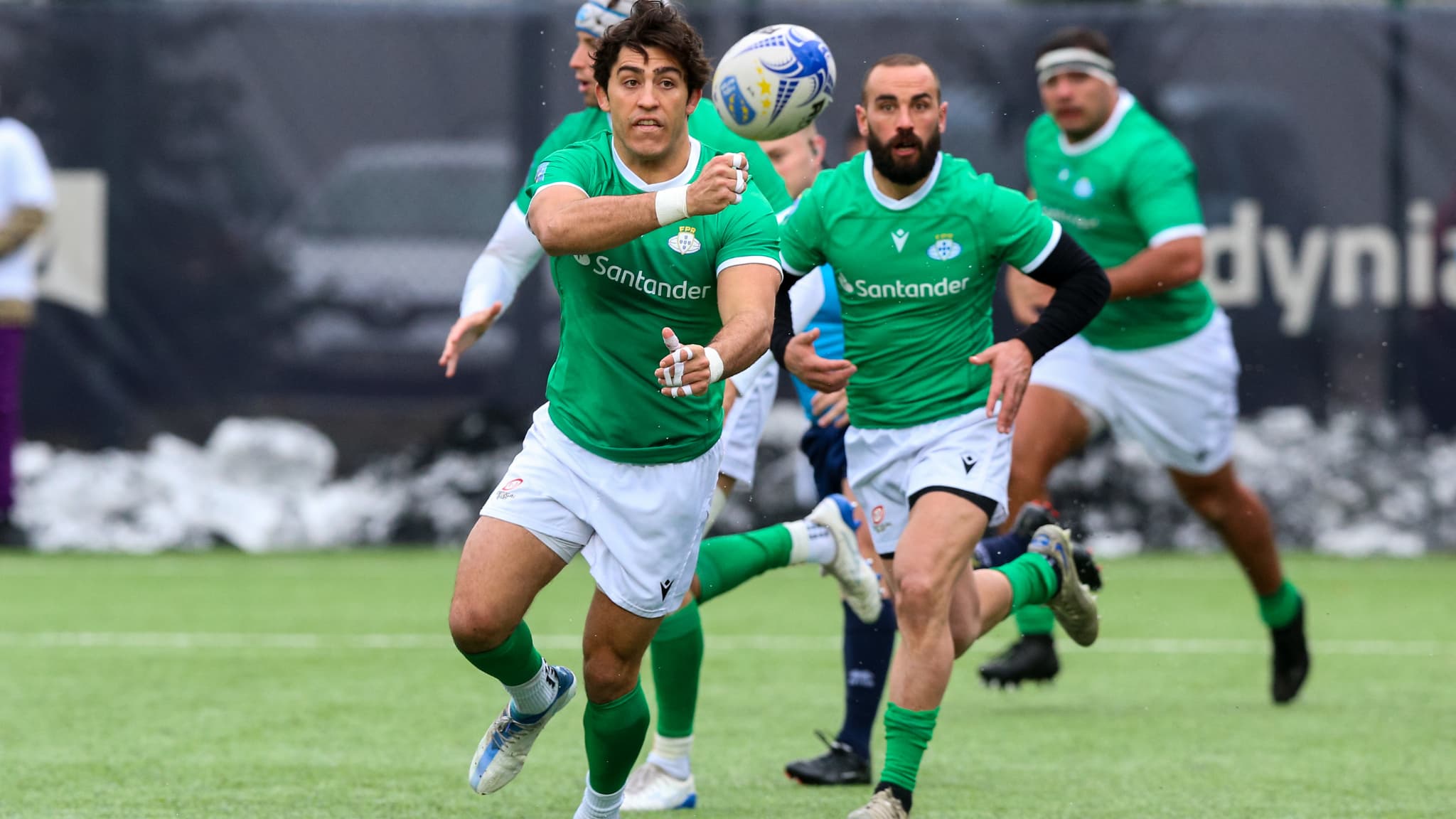 David Gerrard joined the Portuguese national team's coaching staff last June to prepare for and play in the World Cup as striker coach. The veteran of Montauban, Lyon and Béziers embarks on a truly human adventure.
A few days before the start of the World Cup with your national team, Saturday's match against Wales, how do you feel about your players?
I think we've become more stressed, but that goes without saying. This weekend, we watched the matches and realized the scale of things and this World Cup. We have seen all the commitment in these meetings. Players and staff alike, we started to feel very quickly because we told ourselves that next week was up to us. It will happen quickly. Moreover, I went to Toulouse to see the Japanese-Chilean poster. Chile is often a country that can be compared to us in terms of world rankings. I saw the Chileans being brave as usual but they got 45 points against a mediocre Japanese team. And when I think we're going to play Wales, there's reason to say we have to be ready.
Can we expect an achievement from a small country like Portugal?
Me, I came to the World Cup for a dream. I'm a fan of sports movies and every movie is about an accomplishment. So I tell myself that if there were all these movies, something might happen. I hope he is on our side. But an exploit is created, it doesn't just happen. I think we did well, a lot in fact. Now we will have to take action. This is the most complicated thing in current rugby. There are a lot of players who are working well and training well. But there are fewer men who prove it with actions, so it's up to us to figure out which side of the scale we want to be on.
"We are not fans, we are competitors. If we are in the World Cup, it means representing a country and fighting for it."
Are your players aware of the event?
I hope they don't realize it all and continue being kids and dreaming. This is also what makes them strong. For many, they come from the Portuguese under-20 team, they are boys who have grown up together, compete against each other every weekend and are friends. It's great to see them continuing to play and grow alongside the experienced players. I want them to keep dreaming. On the other hand, I don't want them to be fans of the Welsh and the Australians… We are not fans, we are competitors. If we are in the World Cup, it means representing a country and fighting for it. By being impressed by others we will not succeed.
You joined the Portugal national team staff during the World Cup, how is this stint alongside them going?
I did not feel like returning to the French Championship. I needed to understand a lot of things, especially on the human level. And I needed a human project where we weren't necessarily talking about money or agents or our lives as a Top 14 manager or Pro D2 manager. I needed rugby and humanity. I found him often alongside them, whether with young Portuguese or slightly older players. It makes me feel good to experience this adventure. It is precious to me, much more than just signing the contract. I think I will come out fresh and mature. this is the most important.
"On the world rugby map, many people don't know where Portugal is."
One of the missions is also to democratize rugby in Portugal?
I was impressed when I went to this country and saw that there were only 4,000 players playing rugby there. Rugby deserves to exist in this country and it should. If through this World Cup, through what the players will show in a Portugal shirt, I want to inspire young people and make them say to themselves that I want to play. I want to play for Portugal. This is a big battle. On the world rugby map, not many people know where Portugal is. I hope they can then point to the country and say: 'I saw them play and I saw what they did on the pitch and they made me want to.' But for that, you have to show tremendous values. For children, if it is not the standard of rugby that attracts them, it must be the values ​​that the players will display on the field.