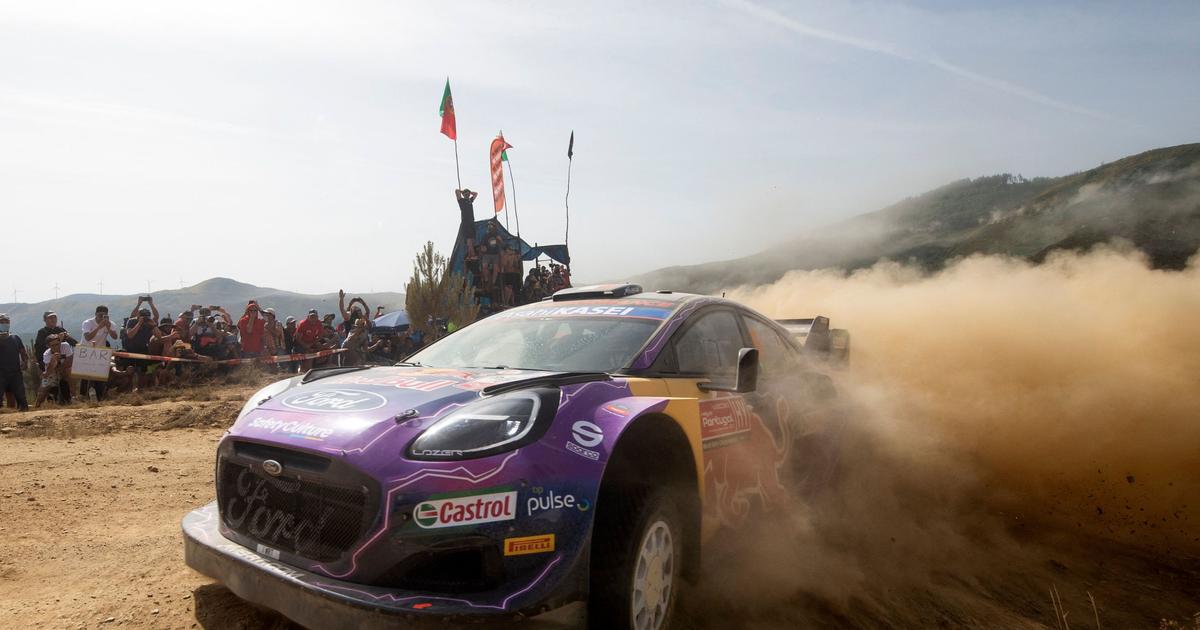 French duo Sebastien Loeb and Sebastien Ogier retire after crashing into a safety barrier in the Portugal Rally.
Britain's Elvin Evans (Toyota) took the lead in Rally Portugal, round 4 of the World Rally Championship (WRC), by finishing on Friday 13 seconds ahead of Finland's Kali Rovanpera (Toyota) and 44 seconds ahead of Spain's Dani Sordo (Hyundai). The 33-year-old driver, winner on Portuguese roads in 2021, won four of the day's eight specials. Kali Rovanpera, who tops the world championship rankings, has won twice and is still in suspense.
Frenchman Sebastien Loeb, author of Good Morning from which he emerged in command of the rally, was forced to retire in SS5. Loeb, 48, a nine-time world champion and "independent" of the M-Sport Ford team in Portugal, hit a safety wall, breaking the right rear wheel of his car in the process.
Later in the afternoon, it was the other three-colored Sebastien Ogier who had to throw in the towel at the seventh show. The eight-time world champion, for his part, did independent work with the Japanese manufacturer Toyota, punching first in the SS6 and then again in the SS7. Without a new spare wheel at his disposal, the 38-year-old Gapençais cannot continue. If the two depart from Sebastian on Saturday, they will receive a massive penalty, making success nearly impossible on the often tricky Portuguese roads.
back to earth
After three rounds of championship on asphalt and snow, WRC is back on its favorite surface in Portugal, gravel. This fourth event is located in Matosinos, near Porto, and offers highway and technical dirt roads in the center and north of the country, dusty during the first passes, and brittle and uneven afterwards.
On Friday, the drivers covered the first episode of three specials, then an episode of four specials, without mechanical assistance at midday. They finished the day with a super short duel at Lousada Rallycross (North). Saturday's route includes two circuits of three stages in the regions of Braga and Porto, before a timed stage on a 3.3 kilometer urban scheme in Porto.