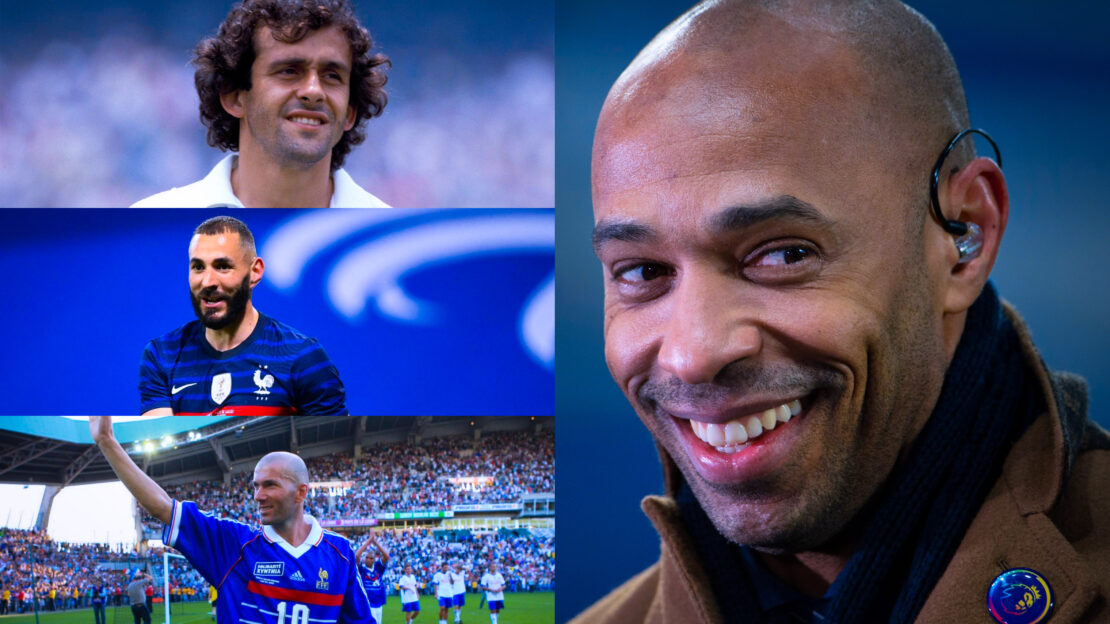 In Argentina they have Lionel Messi and Diego Armando Maradona. In Portugal they have Cristiano Ronaldo and of course Luis Figo. Brazil, we always talk about Pele and Ronaldo Nazario. However, there are other countries, such as France, where the debate over who is the best player in its history is more open.
But in the end, Thierry Henry put an end to this controversy. The best scorer in the history of the Blues ended up being the eternal choice of Zinedine Zidane. However, Tite adds that he is still a fan of Michel Platini despite his choice of Zizou.
"Who is the greatest French footballer of all time? That was the question asked in 2021 on CBS Sports. Thierry Henry answered: It's a difficult question for me, because I grew up worshiping Platini, but I have to choose Zizou. Yes. (on Michel Platini) I must go with Zizou. We have won together, we have suffered together, we have battled.
This might be one of the best clips in TV history 🤣

This is "In The Mixer" with Thierry Henry, @Carra23 And the Tweet embed 😂 pic.twitter.com/3fDXIShTHx

– CBS Sports Golazo ⚽️ (CBSSportsGolazo) October 19, 2021
It's a pretty coherent choice! Together they were world champions, together they won the European Championship and together they shared a decade in the French first team. Tite saw Zidane score two goals in the World Cup Final (1998), be the best player in Europe's biggest international tournament (2000) and win the Golden Ball at another World Cup (2006).
Advertising