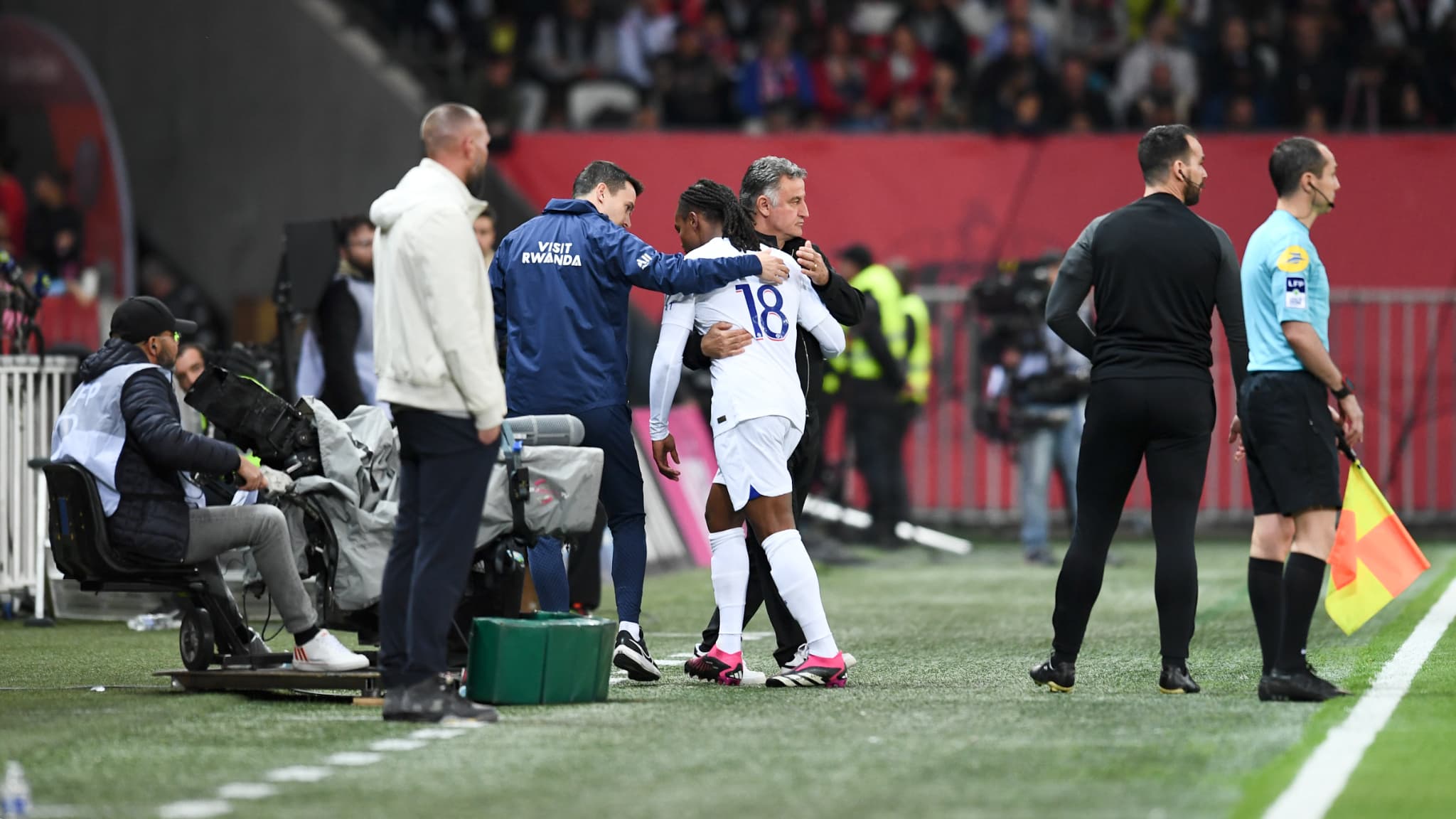 Paris Saint-Germain faced their first setback on Saturday in their match against Nice with the early injury exit of Renato Sanchez, who had to leave the field in the 9th minute to make room for Fabian Ruiz.
The clash between Nice and Paris got off to a bad start for the Parisians. Sanchez lost early to Renato Sanchez, leaving his place due to an injury very early in the match, leaving Allianz Rivera's turf in the ninth minute. The midfielder had complained very early on of groin discomfort after his duel with Aeglon but was slow to let go. The Lusitani tested himself next, to no avail.
Only nine starts this season
Finally, Spaniard Fabian Ruiz took his place. A new injury to the Portuguese, who used to frequent the Paris Saint-Germain clinic. The former LOSC player has already suffered four injuries since arriving at the capital's club this summer: an adductor muscle injury, another muscle injury, a contusion, and then an escue injury.
Returning from this latest injury on 6 March after missing six matches, he had his first spell in the 0–1 defeat against Lyon on 2 April. In total, Renato Sánchez played only 20% of Ligue 1 minutes and missed 10 Ligue 1 matches due to injury. Prior to this night and 9 minutes into play, he had only started 8 times in all competitions.
senile last February
On 2 February, Renato Sánchez was bothered by his short playing time in the mixed zone after a 3–1 win over Montpellier where he took the place of an injured Sergio Ramos: "It's always important to win after not winning the last two games… I just need to gain some confidence, play A little bit more. I come back from injury, I know it's a bit complicated, it's a bit frustrating because it's hard to play well when you come back from injury."
"I feel good, I just need to play a little more. It's the coach who chooses the players. I'm not happy, it's normal that I want to play more from time to time. But I respect the coach's decision, he decides. I'm here to do my best" That's what the Portugal international (option 32) said, before he picked up the injury again three days later in 'training'.