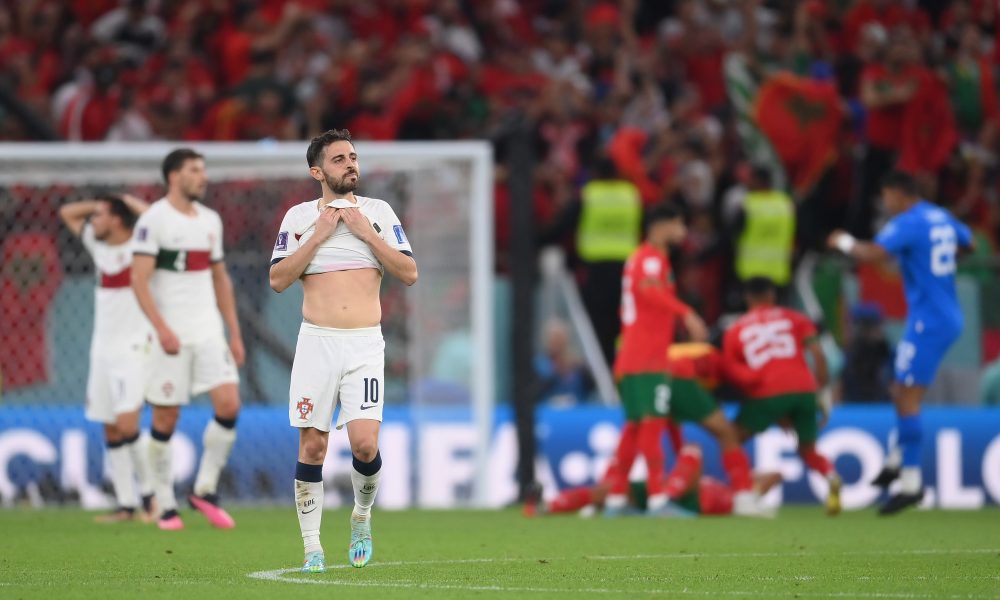 Bernardo Silva spoke next eliminate Portugal Reverse Morocco In the quarter-finals of the World Cup and asks the Portuguese for forgiveness.
It was the devastated Bernardo Silva who showed up On the portuguese channel microphone Noticias SIC. The Portuguese midfielder put together an analysis of this bitter failure against the Atlas Lions. Once again (as if that weren't enough), the "Cristiano Ronaldo" issue is back on the table, but the Citizen assures us that the team was united despite the rumors about the Portuguese star. Finally, he wanted to apologize to all the Portuguese for such a disappointing performance.
Big disappointment
What is the analysis of this match, which Portugal lost?
"It's difficult to analyze the match now, I'll need to watch it again on TV. What I felt was that it was a very tough encounter against a strong and competitive team who showed their abilities throughout the tournament and also during the match against Spain. In the first half, we failed to break their streaks. After that, during The second half, we gave everything, we presented ourselves to the maximum, but the match was very complicated for us. We feel very sad because the goal was clear and was not achieved. There is a lot of frustration and sadness."
Seleção united despite the case of Cristiano Ronaldo
Did the rumors about Cristiano Ronaldo affect the atmosphere of the Seleção?
"I don't think so. It was my third tournament with Portugal, after the 2018 World Cup and Euro 2020, and the best atmosphere I've ever known inside the Seleção, was in this tournament. The team was more united and the truth is that we really thought it was possible to move on. We apologize to all the Portuguese, We tried to do our best to represent our country in the best possible way, but today we didn't succeed. »
Judgment hurts a lot
Is exclusion from Morocco more painful than facing a team of heavy caliber?
"Exclusion is always painful. Morocco will qualify for the semi-finals with great respect. Just as Morocco knocked out Belgium and Spain, they have now beaten Portugal. Morocco is a hugely valuable choice. The names don't matter. The sadness isn't there because of the opponent, it's there because we didn't qualify." »